Go solar by ZunRoof, is becoming more and more popular day by day. The satisfied customers, project successfulness and their commitment towards the society and customers are behind company's growth and increasing skilled team members and high turnover within a short span of time. ZunRoof associated customers are increasing rapidly as the company is dedicated to serve them at best, making them electricity bill free, environment friendly and wealthy by saving money.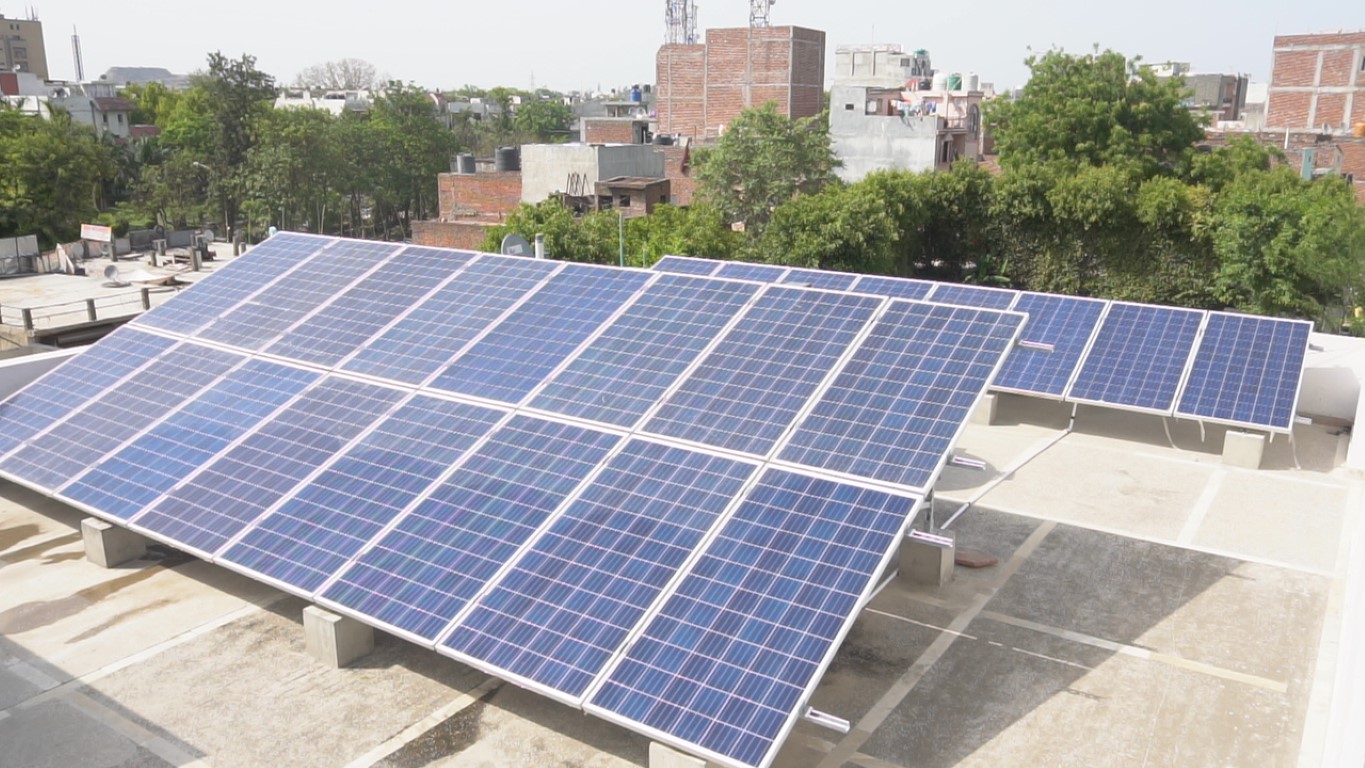 The involved customers include shop owners, farm house resident, working person, home-make which of them are mostly belong to Delhi, Gurgaon, Faridabad, Noida, Chandigarh, Mohali, Agra, Jaipur, Gaziabad, Lucknow, Greater Noida, Panchkula, Haridwar, Ludhiana and Haldwani in northern india. Here we are sharing some successful stories of ZunRoof. What is the customer's feedback for ZunRoof? How much are they satisfied with ZunRoof  team? What about ZunRoof's commitment and after sale services? How customers were facing electricity bill issues and resolved it using solar rooftop system installed by ZunRoof?
Let's go live …experience through their own words…
Mrs. Bharti Palta (housewife) from Noida opted 8kw capacity of solar installation says, "Basically my son really wanted to have a solar panel in a house and we are happy to have it with ZunRoof."
Mr. O.P. Yadav, from Gurugram has 5kw capacity shares "Here electricity bill is very costly at home, its cost per unit is 8 or 8.5, but by solar plant we can save 3000-5000 monthly. I appreciate ZunRoof services and highly recommend it to everyone." Akansha Makhija, with 6 kw capacity from Faridabad added "I searched on Google about ZunRoof and checked their website and contacted them. The time I called them they were committed to deliver all the service on time which includes paper work, designing, subsidy, approval and maintenance also and everything was done by them on time. They handled everything so well that I don't need to do anything. I will recommend ZunRoof  to anyone." Mr.FA Khan with 10kw capacity belongs to Faridabad says "They are all very qualified, they talks very convincingly and they explained the system by graphically as well. I recommend ZunRoof to anyone for best solar installation."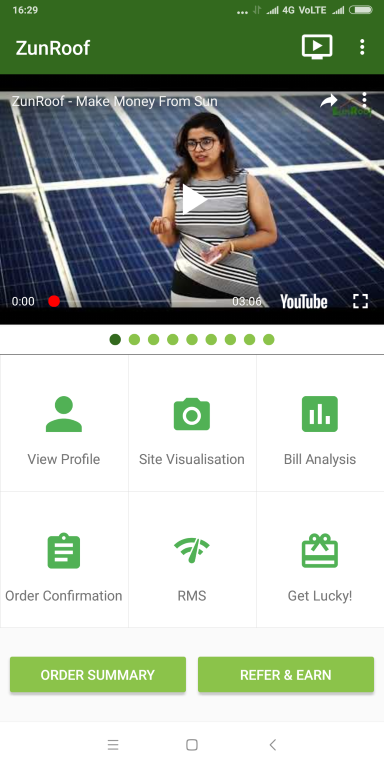 CEO and Founder, ZunRoof Mr. Pranesh Choudhary says, "As we have completed one year I have to pinch myself to believe that we have touched over 10000 customers, been to 1000 plus houses and already 100 plus installations are live. When customers ask queries about technical problem we feel super confident to solve them. Our biggest strength is explaining the technical and financial benefits in the language they speak. Trust is the driving force for the Indian clients; they place their orders only after they trust it. For us virtual reality, data analytics and image processing are not just buzz words, these are based to solve marketing and operational challenges to bringing solar to everyone. With price and quality you can enter into the game, but Service wins the game. He Further says , To provide ease in  maintenance we provides ZunRoof app also through which customers can easily get in touch with our technical team and get their problem solved or they can call on . 9205695693 for enquiry "
ZunRoof is helping his customer in running their solar system smoothly. Customers are relaxed from high amount of electricity bills. ZunRoof's interactive app is making their customer happy and hassle free as now they have a solution for every problem at their fingertip. By just tapping and clicking a button they can manage their roof top solar installation at ease. The number of customers in northern India is multiplying at rapid rate.
To get more information about ZunRoof  you can call on no. 9205695693 and to install this app you can go to Google play store