Cyber Crime Cell of Chandigarh Police organizes interactive session on mental health: Cyber-crime cell of Chandigarh police organized an interactive session with Dr. Mohit Kaushik for its personnel on mental health.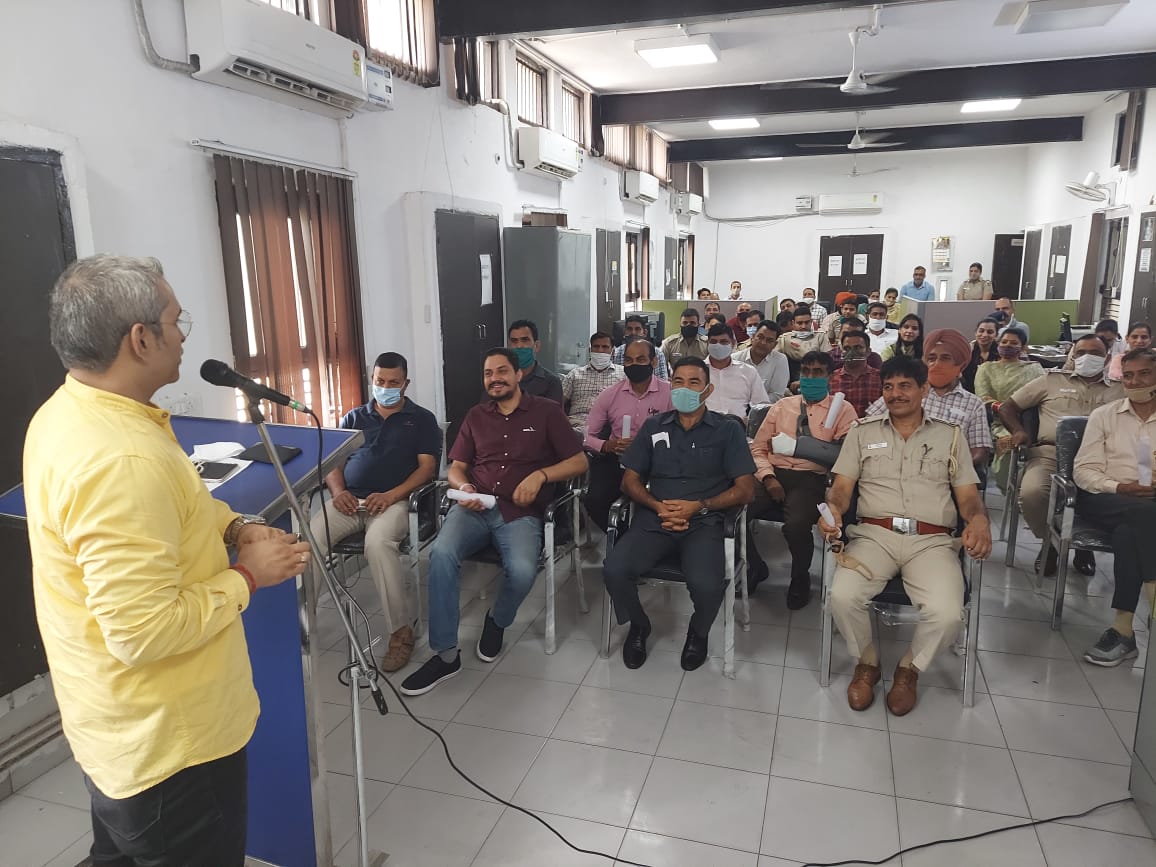 The session was attended by 50 personnel along with the in-charge of cyber-crime cell of Chandigarh Police inspector Davinder Singh to spread the importance of mental health among the cops.
Security personnel have to go through very challenging situations whether it is on the border or in the city. Such situations can be handled only with a healthy mind. As per Dr. Kaushik such situation is generally not taken seriously and starts impacting on the efficiency which is not a good sign for a cop as many lives, trust of citizens depend on them.
Dr. Mohit Kaushik said, "With the increase in cyber-crimes everywhere, Police jobs have become more mental than physical and so the stress level is also high to control the crime.
Ayurveda has given unique and clinically proven remedies and methods to challenge & win from such situations. Brahmi is generally one of the ayurveda medicines which is used to control the anxiety & stress which is easily available in powder and capsule form as it helps in balancing the magnesium level of Cerebrospinal fluid (CSF) which provides nutrition to neurons.