NewZNew (Chandigarh) : India's most trusted consumer products maker Dabur India Ltd today announced plans to expand its presence in the professional skin care market with the launch of two specialized salon products – OXYLIFE Tan Clear and OXYLIFE Pro YouthPure Oxygen Facial.These specially formulated skincare products are packed with OxySphere technology to help remove dead skin cells and invigorate the skin.
With the increasing pollutants in the environment and excess exposure to the ultraviolet (UV) radiation from sunlight, our skin loses its radiance and start showing signs of aging. OXYLIFE Tan clear systemis a skin regime which contains pure oxygen molecules, Niacinamide, Menthol & Fruits extract that help effectively reduce melanin and lend an even tone to the skin. OXYLIFE Pro Youth- Pure Oxygen Facial has vitamin A, C, E & F along with Wheat Germ Oil to deliver pure oxygen to your skin, leaving it hydrated and younger looking. This facial kit is packed with products for one stop skin solution(exfoliator, polisher, tightening mask, under eye gel etc.).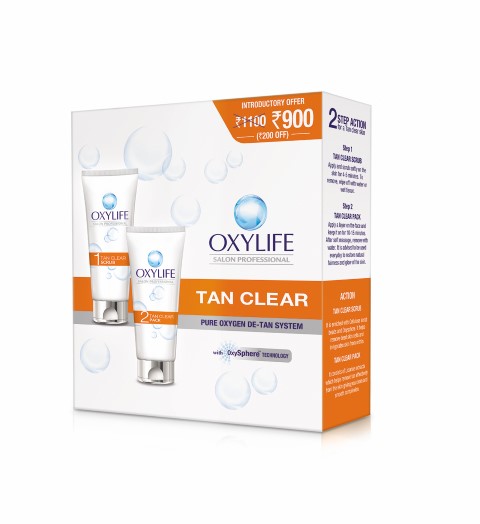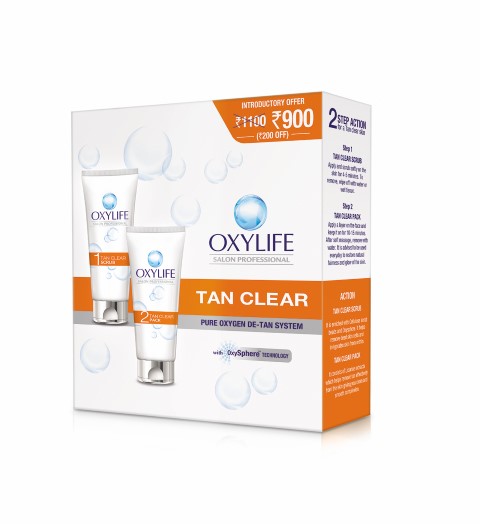 "Today's consumers prioritize skincare in their daily regime. We have introduced a diverse range of products that help fight extremities that the Indian seasons bring with themselves. Whether it be the glaring sun rays destroying the skin and ripping off its natural glow or be it the chilling winter leaving the skin dry and lifeless. OXYLIFE products are the multivitamin treatment for end to end skin solution," said,Ms. Minoo Phakey, Marketing Head-Skin Care,Dabur India Ltd.
"We have also added English Beech extract, also known as "the ever-lasting youth tree",which is rich in natural peptides that help to smooth the skin's surface texture and minimize the appearance of fine lines and wrinkles. With this expansion, we aim to not only extend brand OXYLIFEbut also to deliver products which can nourish the skin from within and for a longer result," Ms. Phakey added.