Daler Mehndi is India's coveted Pop Icon, the country's celebrated Live Performer and a prolific songwriter, composer, musician, environmentalist and philanthropist. Born into a family of Gurbani singers, Daler began performing on stage with his father at the age of 4. Endowed with a distinctive, perfectpitched voice and a pugnacious spirit, he ran away from home to seek training in the classical Indian vocal tradition from the Late Ustad Rahat Ali Khan of Patiala Gharana of Gorakhpur, UP.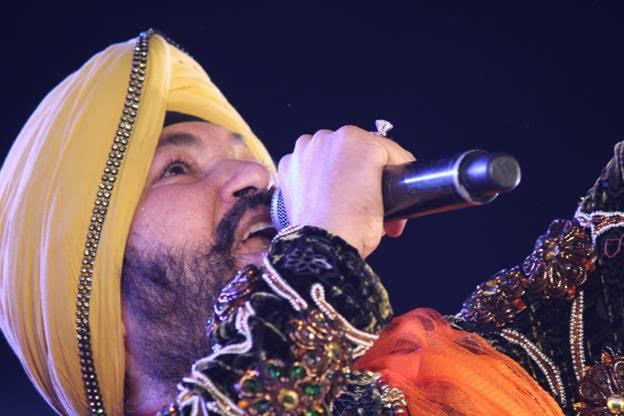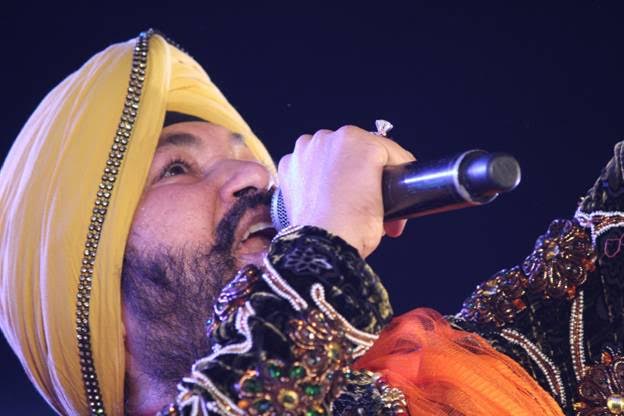 In a country hooked onto film music, his 1995 breakthrough album Bolo To Ra Ra went double- platinum and created a new genre that came to be labeled Indipop. His fourth consecutive chart toping album Tunak Tunak Tun is probably the greatest grosser in non- film music in India to this day. India's first green technology video become an Internet phenomena and the song that became an anthem worldwide and also got adopted by the World of Warcraft community.
Non drinker, deeply spiritual, always dressed in signature long flowing robes, bejeweled, turban and jewelry, his snappy fashion and eye- catching outfits have earned him Elle magazine's "Most Stylish Person in Music"award.
His extensive body of work and the stage have earned him many titles like the "Messiah of Masti," "Sardar of Swing", He is all that He is Bigger than the Beatles."
Daler Mehndi is currently one of the highest paid play back singers of the motion picture industry of India. With 52 million views in the Telugu version of the super duper successful Film Baahubali , 28 million in Tamil and 20 million in Hindi, Daler Mehndi etched his named as a voice to reckon with. Not only has he vowed his Punjabi fans, but also fans across languages, cultures, faiths, countries.  The motivational singer has inspired the nation with his Sher Ki Dahaad inDangal and moved every soul with his par excellence performance in Mirzya which he calls The song of his soul. With Kudiyan Shehr Diyan for the Deol brothers to be released in September , another Kannada song, and the title track for Saif ALI's Chef in the pipeline and back to back concert performances, Daler Mehndi is enjoying entertaining his fans.
The award winning recording artist is a noted environmentalist, promoting and advocating taking care of mother nature by setting an example by planting 12,00,000 trees in New Delhi , he is humanitarian and philanthropist running a 24 hour free kitchen for the homeless.
He has to his credit an invention of an instrument which he has named SwarMandir a combination of Rabaab Tanpura and Swar Mandal, which was released with the blessings of the Late Sitar Maestro Pandit Ravi Shankar ji in the capital in 2012.
He continually re-inventes himself and his art at breakneck speed and illogical disjointedness.  It seem as though time was always at a premium. He deconstructs that which makes him singular, and then a new element arises to confound and entice the masses who think they have just figured out his latest incarnation. His USP is his Originality.
Daler Mehndi is regarded for the intellectual depth of his work both by the critics and the Music industry. MTV refers to him as the Artist whose art straddles the classes and the masses.
He has pioneered with technology over the years. Introduced the green screen technology in India in 1998 with Tunak Tunak, then introduced HD cameras in music videos in 2003 and this August he has taken a notch higher by being the first Asian to produce a VR (Virtual Reality) music video for Samsung USA.