Dalmia Bharat Sugar expands its presence in B2C segment; launches Dalmia Utsav Honey: As part of its strategy to expand offerings in the B2C segment, Dalmia Bharat Sugar and Industries Ltd. (DBSIL) announced the launch of its pure, healthy and unadulterated honey under the brand name "Dalmia Utsav."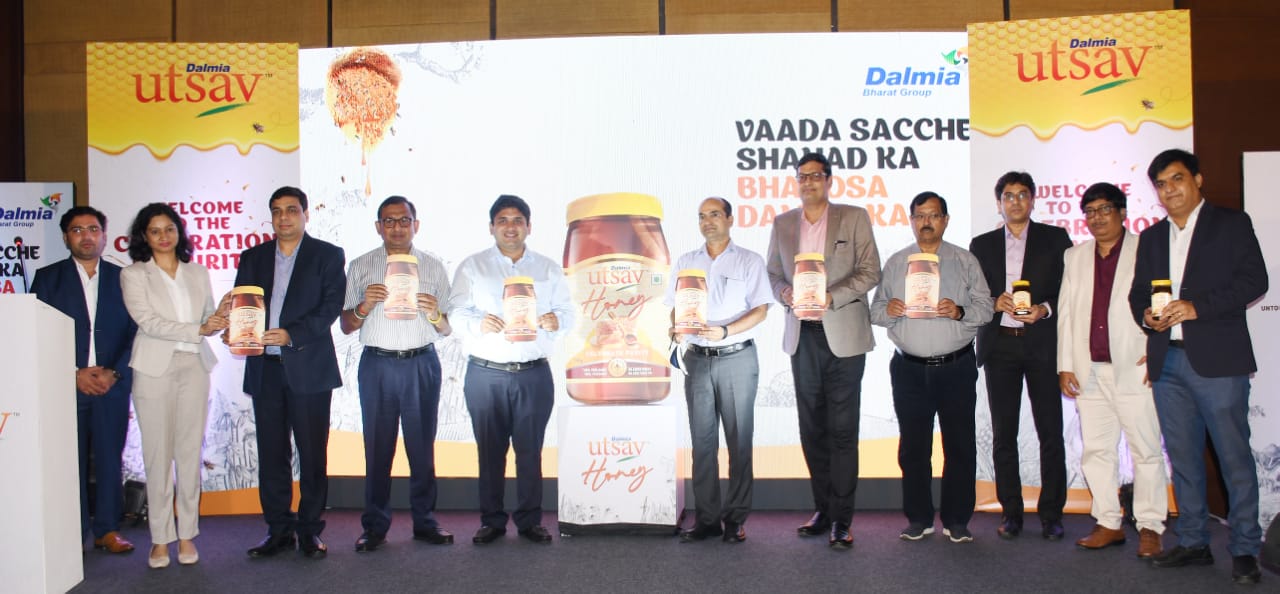 Sourced from apiaries & beekeepers of higher reaches of North India in order to ensure quality & traceability, Dalmia Utsav honey will be available in three SKUs- 1 kg, 500 gms and 250 gms. This is the company's second retail offering after it launched packaged sugar under the same brand name in March this year.
In the initial phase, the company plans to launch Dalmia Utsav honey in Delhi/NCR followed by other states in North India as well as the Eastern region.  Subsequently, the company will take Dalmia Utsav Honey to markets in Central and West India.  DBSIL has partnered with top E-Commerce platforms like Amazon, Big Basket & Flipkart and key offline stores to sell its honey to consumers.
Announcing the launch, Mr. Deepak Singhal, CEO, Consumer Business, DBSIL said, "Our brand 'Dalmia Utsav' denotes celebration of purity. We have now extended this theme to honey and promise to offer pure and unadulterated honey at competitive price points.
The launch of products under Dalmia Utsav also demonstrates our strategic transition from B2B to B2C segment, where we are strengthening our portfolio for end consumers.  We plan to be one of the leading players in the pure honey segment in the country."
Produced by following strict quality benchmark NMR test, Dalmia Utsav honey is untouched by hands and contains no added sugar.
Know More About Dalmia Bharat Sugar and Industries Limited
Dalmia Bharat Sugar & Industries Limited (DBSIL) (BSE Code: DALMIASUG/500097 |NSE Symbol: DALMIASUG), has business interests in integrated sugar (including cogen and distillery), windfarms, magnesite and miscellaneous businesses. The company has three sugar factories located in Uttar Pradesh (Ramgarh, Jawaharpur and Nigohi) and two in Maharashtra (Kolhapur and Sangli).
The company has aggregate sugarcane crushing capacity of 36500 TCD, distillery and co-generation operation of 305 KLPD and 119 MW respectively. The company recently launched its packaged sugar under the brand name "Dalmia Utsav" and also entered the sanitiser business under the brand name Dalmia Sanjeevani. For more information, visit us at www.dalmiasugar.com