newznew (Chandigarh) : Team comprising of Smriti Jyara, Kuldeep singh and Naveen Vashisht emerged as the winner at the Inter College History Quiz Contest being organized by History Association under the aegis of Department of History at DAV College, Sector 10, Chandigarh. Host college outclassed PGGCM- Sector 11, Chandigarh.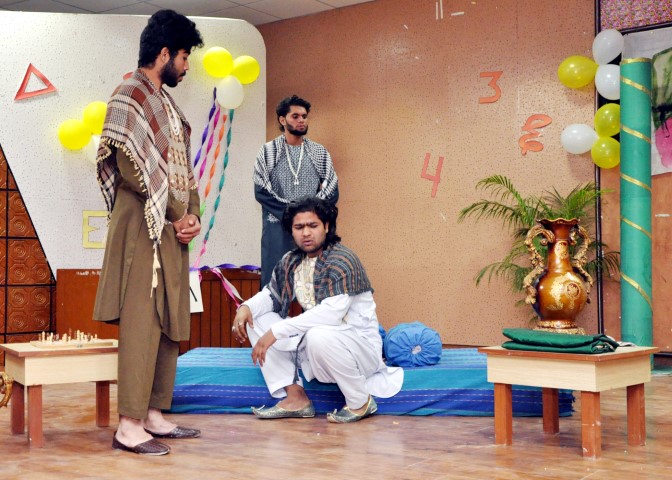 Runner Up team comprising of Devendra Singh Chaudhaary, Neeraj Rai and Dheeraj Kumar gave tough fight till the last round. MCM DAV consists of Nimrat Dhillon, Rakshanda Thakur and saundhary Khanna console with the third position.  A total of 12 college participated in the quiz. Quizmistress Dr Suman Bharti conducted the two hour grilling rounds during the quiz.
The quiz was followed by a play 'Mohamad Bin Tughlaq' which was directed by Prof Anu Jain signifying the life sketch of this Delhi sultan. Chief Guest Prof Anju Suri from Department of History, Punjab University along with Prof Jyotirmaya Khatri, HoD, History Department, DAV College, Sector 10 gave away the prizes to winners and participants.