CII-IWN Chandigarh Chapter organised an awareness session on the 'Prevention of Sexual Harassment at Workplace' at DAV College Sector 10, Chandigarh. The session was organised with an objective to sensitise employees on the prevention and implications of sexual harassment at workplace and also how to ensure a harassment-free environment for employees.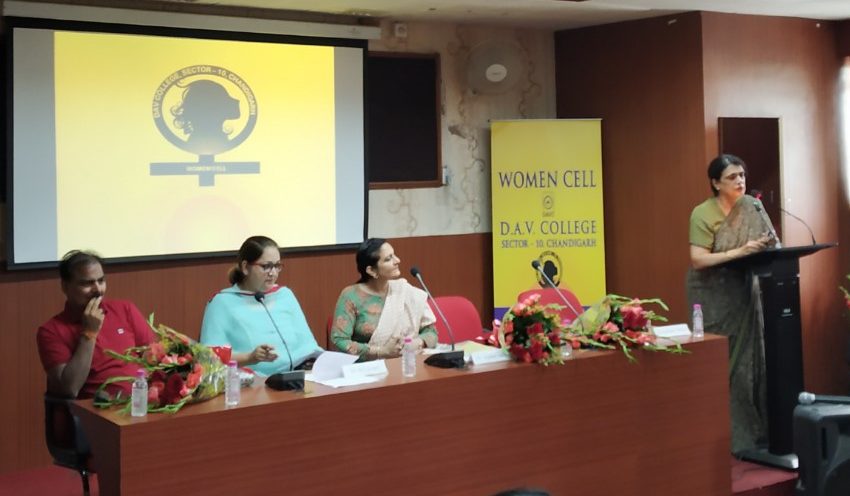 Dr Reetinder Mohan, Adviser, The Aroma Group, Chairwoman CII-IWN Chandigarh, said, "With improved access to education and employment, millions of Indian Women are entering the country's workforce today. Many working women face sexual harassment at the workplace on a daily basis. It is crucial, therefore, that as a country, we strive to eliminate work-place sexual harassment since women have the right to work in safe and secure environment. We have come to an understanding that women require a very structured platform for expanding their professional network. We hope that IWN could be their circle of trust, wherein they share their experiences and overcome challenges at work, family and society." 
CII hosts a session on Prevention of Sexual Harassment at workplace at DAV College
While highlighting the importance of the subject, Mrs Madhu Dayal, Advocate, Punjab & Haryana High Court, said, "Many people mistakenly believe that harassment is limited to women. But, sexual violence can happen to anyone, no matter what the age. We usually perceive and see harassment related to women only and this is the reason that legislation is made only for women. However, this does not mean that men are far away from the evil of sexual harassment. Due to the lack of any legislation, cases pertaining men remain unreported, therefore, it is imperative to make sexual harassment laws gender-neutral in India."
Dr Upneet Lalli, Deputy Director, Institute Of Correctional Administration, said, "There is an urgent need for the management to be proactive towards dealing with sensitive cases and their responsibility in ensuring timely recording and reporting of information, and investigative procedures."
The interactive workshop focused on various kinds of sexual harassment prevalent in the corporate world through live case studies. The dos and donts from the employees' and employers' perspective were also shared with the participants. The session threw light on the employer's responsibilities in creating a safe working environment.