DAVC Library organized a Lecture on "Relevance of Mahatama Gandhi in Today's Era": To pay tributes to Saint of the Saints, the library of DAV College, Sector-10, Chandigarh has organized a weeklong celebration.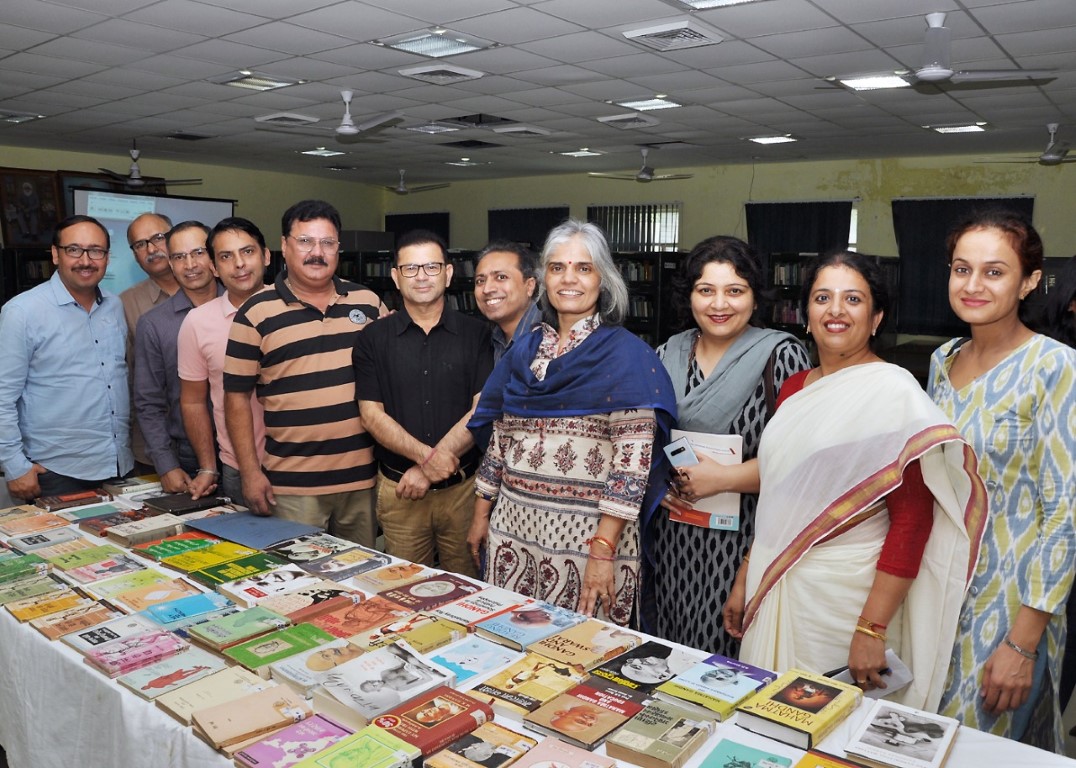 As a part of it, Exhibition of books on and by the Father of the Nation was inaugurated by our worthy Principal Dr. Pawan Sharma on Oct. 3rd, 2019 and today i.e., on Oct. 9th, 2019 a lecture on "Relevance of Mahatama Gandhi in Today's Era" was organized. The event commenced with Librarian Deepti Madaan paying rich tributes to Gandhi Ji and highlighting his lofty values and peaceful struggle for freedom.
The principal Dr. Pawan Sharma addressed the gathering and highlighted the concerns and challenges being faced by the modern society vis-à-vis Gandhi Ji's lofty values. The speaker of the event Dr. Ghanshyam Dev, Head of Political Science Department, DAV College motivated the students to emulate the righteous path shown by Gandhi Ji.
He focused on the every aspect of Gandhi Ji's remarkable life right from his ideals to valuable contribution to the struggle for freedom. The relevance of Gandhi Ji's virtues in the ongoing turbulent times was also brought to light.
The session ended with the students showing their inquisitiveness on the Mahatama's virtues and philosophy.