NewZNew (Chandigarh) : SAB Tv King of Indian Comedy Television Show which is famous for his show like "Tarak Mehta ka Oolta Chashma","Chidiyaghar","Badi Dur se Aaye Hai"etc.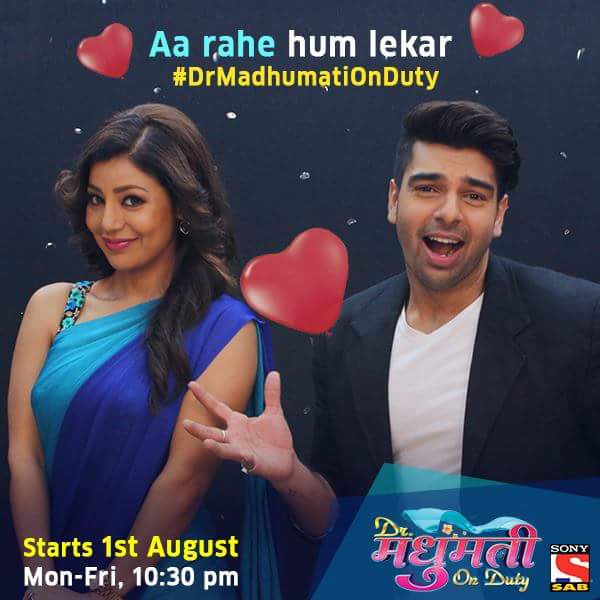 After Kavita Kaushik quit SAB TV's 'Dr Bhanumati On Duty', popular TV actress Debina Bonnerjee took over as Madhumati. The storyline and title got revamped and the show was then called 'Dr Madhumati on Duty'. Here we present and exclusive interview with Dr. Bhanumati on Duty's Debina Bonnerjee
You are playing a completely new character Madhumati. Tell us about the character.
My role is of a girl who is doctor who is hot and sexy, but a sweet girl. She has had a very sad past, hence she is quite strict. Overall it's a romantic comedy, where the boy goes to the hospital to look for her and then the romance flows in with a lot of comedy elements.
What made you take up the show?
Dr. Madhumati on duty is a show with a totally different story-line and concept. Hence I decided to take up the same.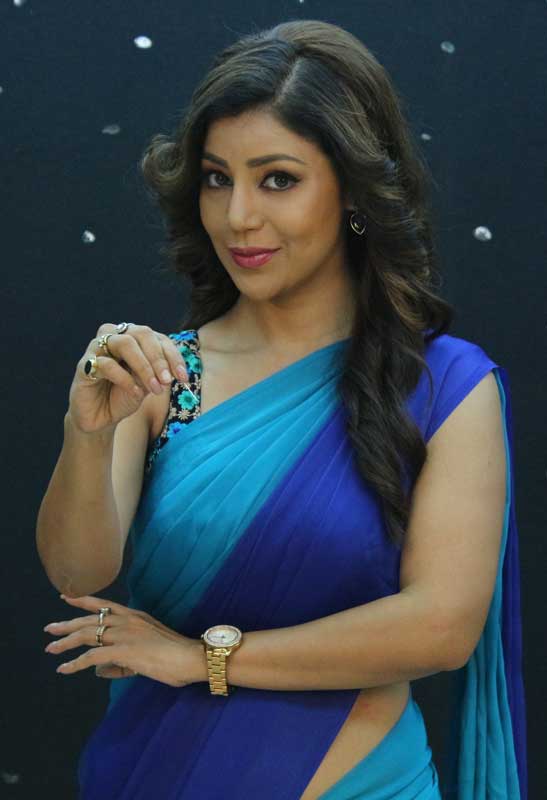 How do you feel about your new role? Will it be different from your earlier characters?
I am pretty excited to be honest! As I have always played a very serious character, or an absolutely comedy character which has been quite brainless. But this character has a balance of every element. From serious, to comic, to romance and looking beautiful of course. So since it is a comedy show it definitely won't be like a daily soap, where everybody is like crying! So yes, it's going to be fun and I am totally looking forward to it!
Since you are playing a strict doctor on the show, what kind of research have you put in to prepare for this character?
Honestly, I myself am quite a strict personality. I am a don't mess with me type. If someone is being nice with me I will be nice, but if someone is being silly I will give it back. Hence I have put in my own traits into this character. So not much research was done from my side, as I adapted quickly with the character.
Your character Madhumati doesn't believe in love, do you believe in love?
Of course I do believe in love! And everybody of course knows that.
You will be seen in a completely new avatar. Tell us something about your look on the show.
My look will consist of sexy off shoulder sarees, which are making me feel really nice! I feel that sarees such as these really make the Indian women look their best and sexiest! The sarees are all going to be single colors with a nice and sexy feel to them!
This is not the first time that you are doing a comedy show. How challenging is comedy as a genre?
Comedy as a genre is very challenging to be honest, as without laughing you have to make people laugh and smile with the concept. This role though is going to be a little more tough this time, as my look is quite normal and not funny, so it is definitely going to be a challenge, but I am confident of pulling it off well!
Is taking up comedy shows a conscious decision?
Nothing in my life that I do is with a conscious decision, as I believe in going with the flow. I go with what God gives me or directs me. God is the one who directs me in life. I think that is the best way to do it, take life as it comes. To weigh the odds, the situations, the other options that are available. Hence I felt that this project for me right now, was the best option I had from the all the others that I was getting offered, so yes I took it up!