Deepp Ohsan releases his latest song  'Allah Ve' featuring Hasmat Sultana: Punjabi music industry is one such industry where new artists are emerging every day but there are some who are successful in making their own identity.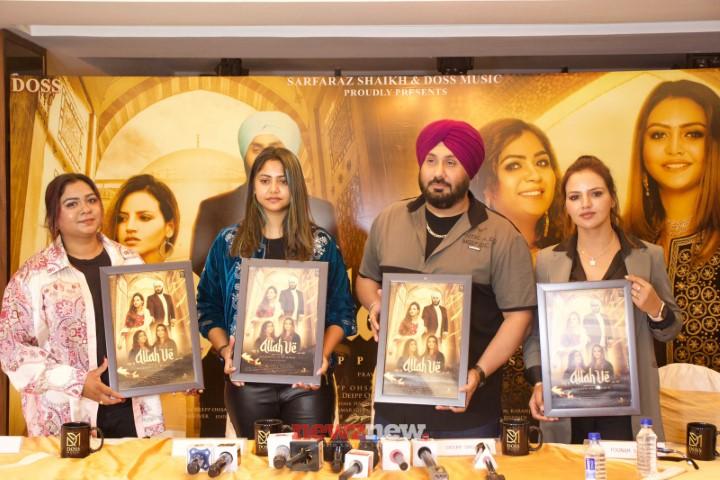 Deepp Ohsan
is one of them. Who is ready to come in front of the fans once again with his new song 'Allah Ve'.
The song 'Allah Ve' is written by Happy Randhawa. This song is composed by Anurag/Abhishek and produced by Deepp Ohsan & Sarfaraz Shaikh Along with Deepp Ohsan, you will also see Poonam Sood in this song
Deepp Ohsan made his identity in the industry on his own and is still striving towards it. This beautiful song is going to be released on 3rd March. Not just this, let us tell you that Hashmat Sultana will be seen featuring in the song 'Allah Ve'
While talking about the launch of his latest song, Deepp said, "Allah Ve is truly special for all of us because there is nothing more fulfilling than sharing our music with our fans and supporters.
Without their unwavering support and encouragement, this would not have been possible. We hope that 'Allah Ve' resonates with everyone. We have given it our all and we pray and look forward to the song's success'
Right before this Deepp Ohsan's Hindi song "Raqeeb" became the most loved song by the audience with successful 10 million views and still counting