Denim on the Runway – Pepe Jeans gives you a peek into 'Fashion Trends to Look Out For' this coming Spring Summer '23″: Embracing the new normal, celebrating innovation and creativity through digital mediums, Pepe Jeans London successfully worked through physical and digital trade shows in the last few seasons.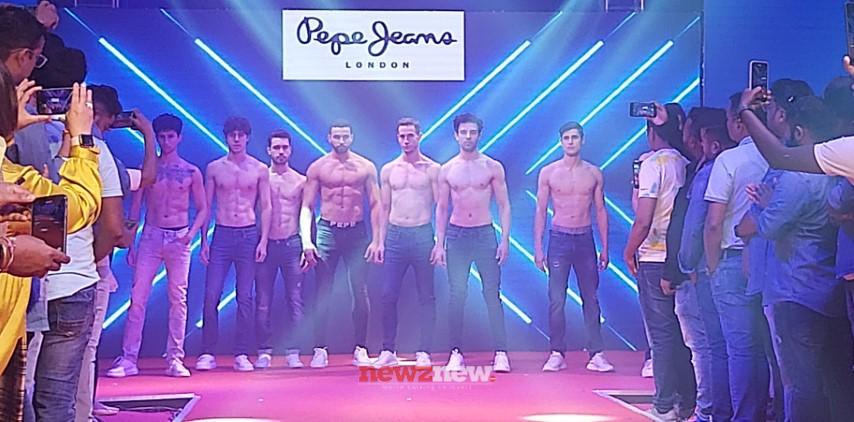 Even though a digital-first strategy is essential, an in-person experience is always irreplaceable.
This year Pepe Jeans London hosted its trade show in the heart of Punjab – Mohali on 27th July, showcasing its Spring Summer 2023 collection to select buyers, retailers and partners.
Raising the glam quotient a notch higher this season, the collection was unveiled through a fun fashion show inspired by 3 themed stories. Blue Nation was the first drop, which is a transitional story fused with our well known Indigo Collection.
Denim being the key player with playful variations, this story has shades of black, olives and indigos with a slight tint of onion pink as a new colour to enhance the palette. Brit Pepe Spirit was the second drop that emerges from the heart of London, this story is all about the Union jack colours which are navy, red and white.
Brit Pepe Spirit gives a fresh and new take on sporty & color block. Summer Series was the third drop which brings you fresh tones of peach mixed with earthy tones. It's a playful theme with a new feel, perfect for a high summer season.
Pepe Jeans ensures strong deliveries with a lot of newness that's designed with a great eye for detail, keeping up to our brand promise, quality, value proposition and our rich heritage.
The collection was also well displayed for all our buyers to personally experience and feel the products.
Pepe Jeans recently associated with trending celebrities and sportsmen like Ishan Kishan, Siddhant Chaturvedi, Rannvijay Singha, Umran Malik, Palak Tiwari, Aditya Seal, Akanksha Sharma and more who fit the brand DNA to gain maximum traction through it's 'We Love Pepe' and 'Spotted in Pepe' campaigns.
Achieving a 60% plus sell through on styles worn by these famous personalities.