The continuous efforts and clinical excellence of Dr Sarabjeet Singh   and Dr Navreet Sandhu, a reputed dentists   of the tricity have borne recognition as they have been felicitated with the prestigious National Dental Excellence award for demonstrating unparalleled dedication, innovation, creativity and excellence in the field of dentistry.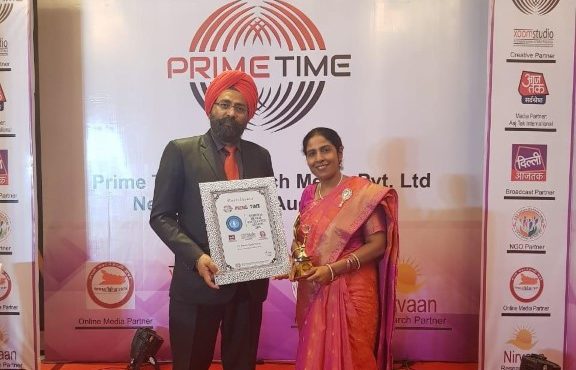 They have been adjudged the best dentist of North India at an event held on August 19, 2018  in  New Delhi. This award ceremony was to recognize excellence in the dentistry and the honoured Chief Guest renowned politician Mr. Amar Singh (MP, Rajya Sabha) & Mr. Yoganand Shastri (former Health Minister and Speaker Delhi Vidhan Sabha ) felicitated winners.
The honourable Chief Guest Mr. Amar Singh and Mr Yoganand Shastri expressed that "this award is recognition to the individuals and organizations who are doing good work for the entire mankind and must be recognized in order to support their efforts, there are a lot to be done towards the medical services for poor citizens."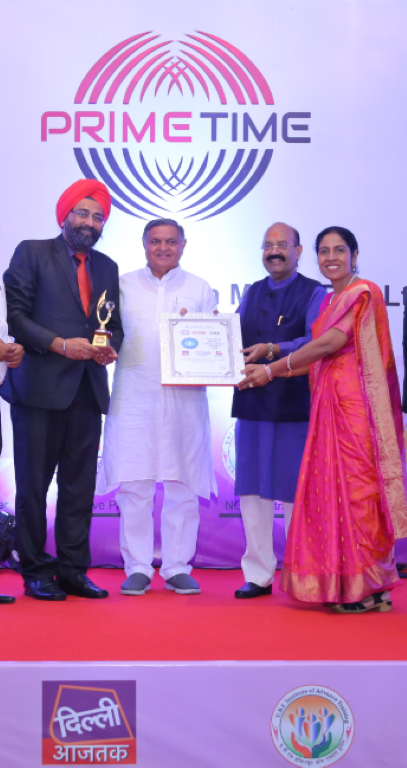 Dr Sarabjeet Singh has numerous publications and scientific paper presentations to his credit and has been rendering efficient and quality dental care to the public for more than nineteen years through his innovative techniques and  latest treatment modalities including speedo-orthodontics. He was also declared the best orthodontist of Chandigarh for the year 2014 and 2015 and best dentist of Chandigarh for year 2016 .
During his address to the audience Dr. Sarabjeet emphasised on the oral hygiene and also guided through crucial tips specially for the upcoming dentists.. Dr Navreet Sandhu has worked enormously in the field of dental implants.