MOVEABLE & IMMOVEABLE PROPERTY RETURNS OF ALL IAS & PCS OFFICERS ARE BEING UPLOADED ON WEBSITE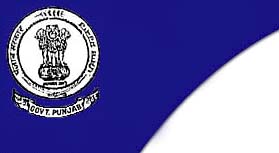 NewZNew (Chandigarh) : The Punjab Government has issued fresh instructions to all the departments to accelerate the process of digitization of APRs of all Group A and B officers and complete this task by January 31, 2015.
Disclosing this here today an official spokesperson of the Punjab Government said that this exercise has been initiated in compliance of the directions of Mr. Sukhbir Singh Badal, Deputy Chief Minister,Punjab who is also the Minister incharge of Governance Reforms to provide corruption free governance and maintaining high standards of integrity in public service . He said that in the first phase, Annual Property Returns moveable and immoveable assets (APRs) of all government Group A and B including IAS/PCS officers are being uploaded on the state government website since November, 2014. Public Sector Undertakings, Corporations and other entities of the State would also be covered. The APRs being uploaded can be accessed on the Punjab Government's website Punjab.gov.in. For the Scanning & Digitization exercise, heavy duty scanners have been installed in the Punjab Civil Secretariat I & II. The directorate Governance Reforms is the execution agency for this purpose.
He said that the decision to upload Annual Property Returns of all Group A and B officers on the official website of the state government was taken last year in a high level meeting chaired by Mr. Sarvesh Kaushal Chief Secretary, Punjab. He said that at present digitization of APRs of 30292 Group A and B officers has already been done.