Hundreds of enthusiastic children turned up for Meet & Greet session and got a chance to click selfies with their favourite 'DEXTER'

NewZNew (Chandigarh) : Going all out to spread joy among its valued customers as everyone ushers in the summer holiday spirit, Elante mall, the region's favourite hangout for shopping and merrymaking, became the epicentre of fun, frolic and happiness. On Sunday, June 12th, Elante played host to hundreds of enthusiastic children who turned up at the mall for Meet & Greet session with world's most popular cartoon icon 'DEXTER' for the first time in Chandigarh.
Elante in collaboration with Cartoon Network arranged 'Elante Kids Carnival', a 9-day activity aimed at promoting 'learning through fun' among kids. The carnival proved to be a big hit among children as it witnessed huge participation of children from the region. During the meet and greet session with Dexter, children relished the opportunity to interact with their favourite toon star and also got the chance to click selfies with Dexter. The layout of carnival was designed with special toon islands especially for Dexter lovers, with every zone set aside for separate activities like Fishing Island, Art Island, Comic Books Island, Mechanics Island and Mango Island to add to the excitement of kids and keep them occupied.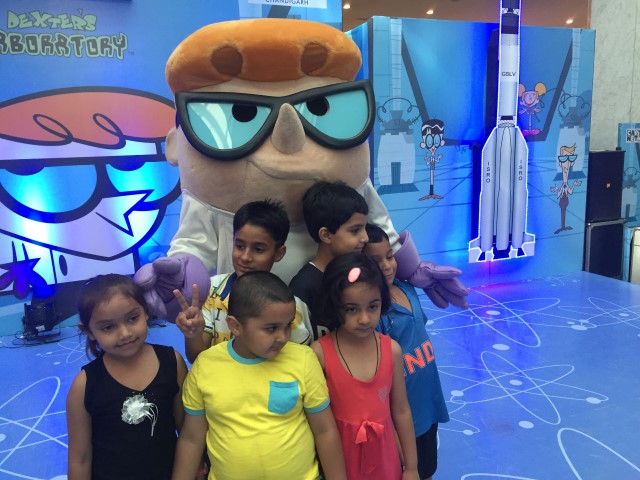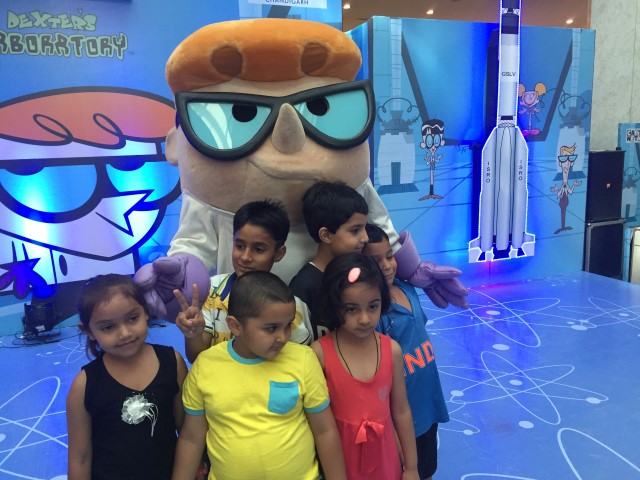 Speaking at the conclusion ceremony of the 'Elante Kids Carnival', Mr Manoj Agarwal, Head of Operations, Elante Mall, said, "In view of the annual summer holidays in schools, the 'Elante Kids Carnival' has turned out to be a perfect getaway from boredom for the kids. We are delighted to have presented an opportunity to young children to interact with their much-loved Dexter and be a part of the ever so enchanting world of DEXTER'S LAB for the first time City Beautiful, Chandigarh".
"The Elante Kids Carnival is the best thing to have happened for kids during these summer holidays. Not only did they enjoy a once–in-a-lifetime experience of meeting their favourite Cartoon Network hero Dexter, but also enjoyed different activities like robotics, aero-modelling, fabric painting and astronomy," said Ms Alisha Verma, who was on cloud nine to see his son Ayaan enjoy and learn new skills during the carnival.