Dialogue Highway Conducts Blind Walk 2019: The much-awaited event of the year, Blind Walk 2019 took place today at Plaza, Sector 17, Chandigarh in the presence of the flying Sikh, Milkha Singh.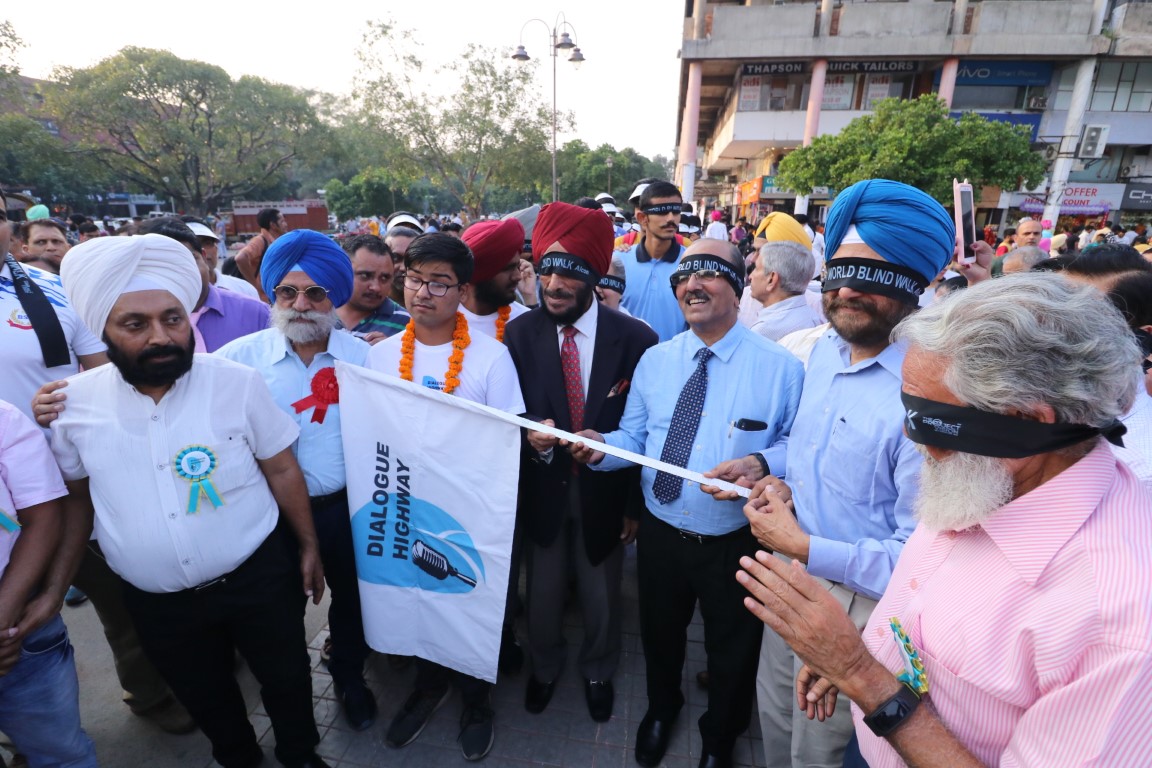 The event was conducted on the occasion of World Sight Day by Dialogue Highway, an initiative to discuss the relevant environmental, social and economic issues.
The Blind Walk 2019 witnessed an overwhelming response from participants from across the tricity, creating awareness about the dire need for eye donation.
"We invited an unending stream of people, all blindfolded, and guided by visually impaired students to walk for just a 1 km stretch. This will help them understand what a blind person goes through day in and day out," shared crusader and agro-economist Devinder Sharma, Managing Trustee, Dialogue Highway.
"This is our humble effort to sensitize people on the need to bring light into the lives of the blind people. Believe me, when you walk blind – folded with us, it is going to be for sure an eye-opening experience for you," Sharma further added. 
Milkha Singh, said, lauded the efforts of Dialogue Highway to organise Blind Walk. He said he would like to donate his eyes and eye donation is very important and people should be made aware of it. He stressed on healthy living and said everyone should take  out 10 minutes of daily schedule for exercising.
Dr Jagat Ram, Director PGI said there are 39 million blind across the world and one third of them are in India. He said 90 percent ailments can be prevented or treated and also stressed on the need for eye donation.
The initiative was taken in light of the 15 million blind people in India. "The best way to bring light into their eyes is to donate your eyes. We all have a social responsibility towards them, and this initiative is taken annually to encourage more and more individuals to be a part of this noble cause and be a part of this eye donation movement," stated CMA Anil Sharma, Member Secretary, Dialogue Highway.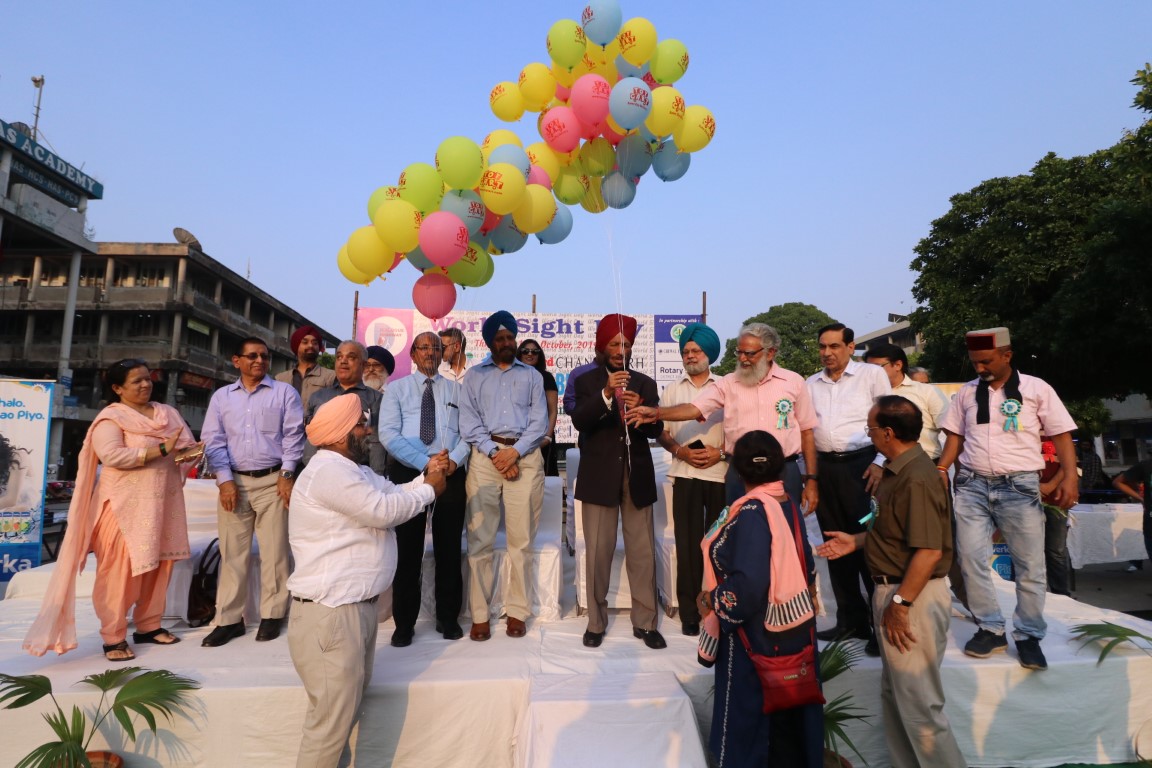 While elaborating the event highlights Astinder Kaur, Convenor, Dialogue Highway said, "All the participants from across the tricity walked blind – folded in rows of two behind the blind students who gave them insights of the life in their shoes.
"In fact, last year we were surprised and blessed to find out that 169 people signed up for donating their eyes, which is a record" JK Suri, Core Member, Dialogue Highway further added with a satisfied smile on his face.
Dialogue Highway conducts an array of study circles on various contemporary issues of national and international importance.