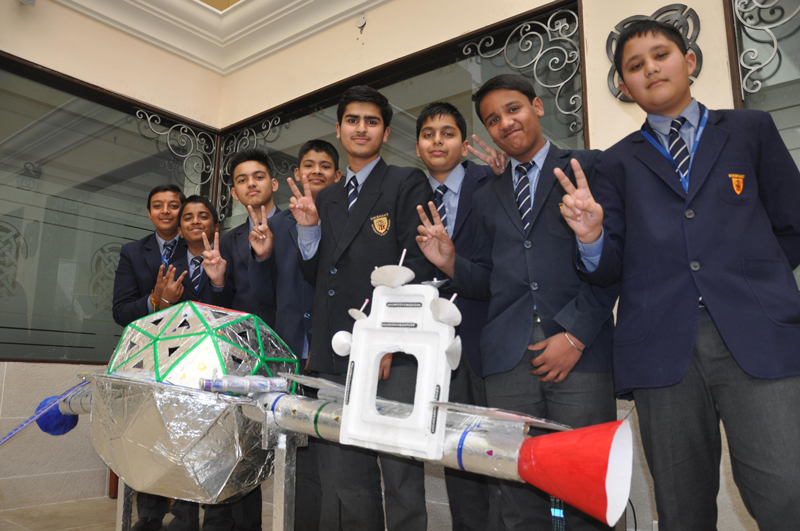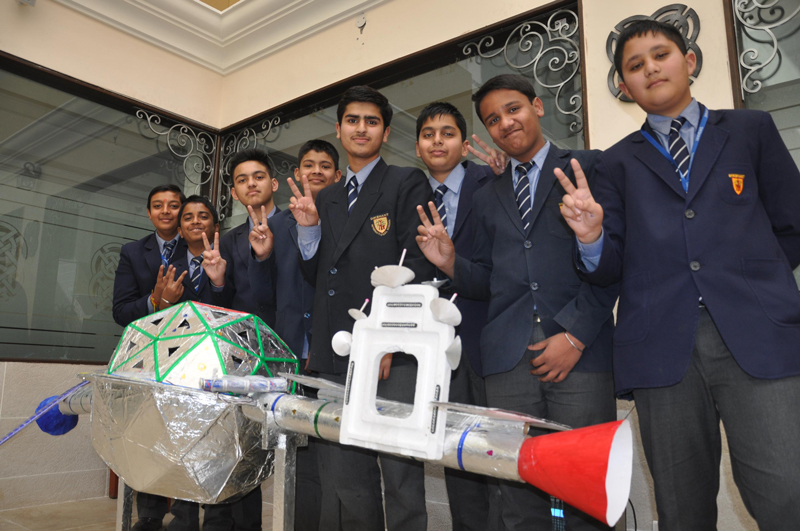 NewZNew (Chandigarh) : 13 students of Dikshant International School, Zirakpur have registered a major achievement & made the tri-city proud by designing an Orbital space settlement project, which has been selected for NASA Ames Space Settlement Design Contest – 2015. This was divulged at a press meet organized by the school management in Chandigarh. The project would be presented at the prestigious 34th Annual International Space Development Conference (ISDC), to be held in Toronto, Canada, from May 20-24, 2015. It is noteworthy that the School is actively pursuing a comprehensive space programme & has previously won awards 4 out of 6 times in the NASA Space Settlement Design Contest.
Students from grade 8 and 9 have participated in designing of the project, while Devanshu Chaudhary, Karthikey Sharma, Harsh Sharma, Dev Vats, Archit Talwar, Vishal Verma, Kunal Bhalla, Vedant Kapoor, Paras Gupta, Akshat Dhadwal, Manav Madhok are from grade 8, Hitesh and Himanshu are from Grade 9.
The project designed by students is based on an orbital settlement with a self sufficient life support system.  The budding space scientists have created a model of an orbital space colony, where approximately 10,000 people can live, work & enjoy life. Said Himsanshu, "The settlement designed, covers all the life support aspects like providing radiation protection, appropriate breathing atmosphere, gravity etc." The model also covers the scientific techniques that will be used for fulfilling the basic and general needs like production of oxygen and methane, water recycling and power generation using solar panels, antennas, & radars for communication, solar powered transport vehicles and research centers. Adds Devanshu Chaudhary, "The project also describes the scope for industries that can be set up at the colony and how some of them can even be useful for supporting earth. We have used raw material like corrugated cardboard boxes, pipes, and used toys to construct the model."
"Due to attending space conferences organized by our school and interacting with many scientists, I have developed lot of interest in space science. Designing this project was a great learning experience for me." said Kunal, another team member.
Mr. Mitul Dikshit, Chairman, Dikshant International School said, "It is important for students to realize their interests. Our school provides encouragement and right opportunities to pupils. We are also setting up a fixed digital planetarium in the school premises soon. This I am sure will be a turning point in propagation of Space Science not just in the school but also the schooling system of the country."