NewZNew (Chandigarh – Kulbir Singh Kalsi) : Chandigarh city would be hosting a large national convention on Organic Farming soon, actively supported by the Haryana and Punjab governments as well as the Chandigarh UT Administration. Organisers revealed that the response to the Convention has been overwhelmingly positive, which shows that the citizens' demand for organic farming and food is increasing exponentially. The 5thNational Organic Farming Convention to be organised by Organic Farming Association of India (OFAI), National Institute of Technical Teachers' Training (NITTTR), Alliance for Sustainable & Holistic Agriculture (ASHA) and Kheti Virasat Mission (KVM) in NITTTR Campus in Sector 26 is expected to have the participation of nearly 2000 organic farmers from across India, in addition to hundreds of scientists, policy-makers, media representatives and farm activists.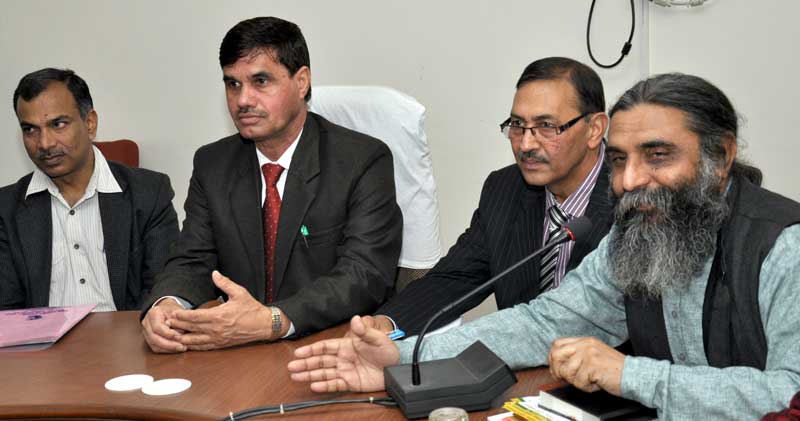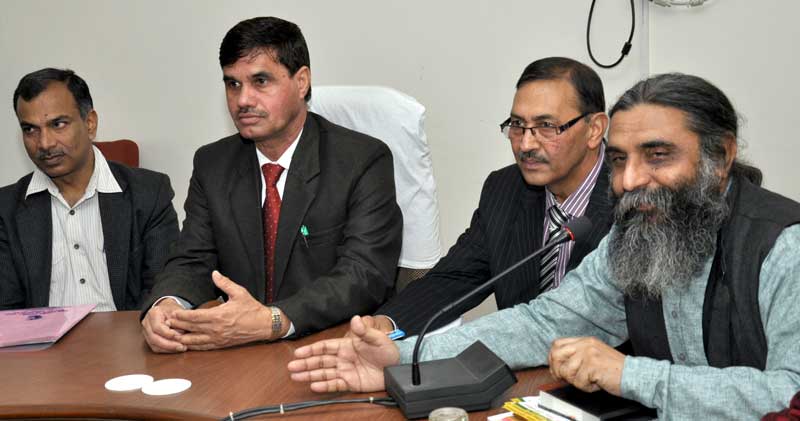 The Convention will be inaugurated by Shri Manohar Lal Khattar, Chief Minister of Haryana with Shri Om Parkash Dhankar, Agriculture Minister, Haryana and Shri Vijay Dev, Advisor, Chandigarh Administration being the Special Guests of Honour. The Inauguration Ceremony will also be graced by Padma Bhushan Bibi Inderjit Kaur of All India Pingalwara Society and Mr Andre Leu from Australia, President of International Federation of Organic Agriculture Movements (IFAOM). The Valedictory/Concluding Session will have Shri Parkash Singh Badal, Chief Minister of Punjab as the Chief Guest.
"This is a Convention that seeks to combine celebration around organic lifestyles with that of mutual learning and sharing amongst farmers, policy-makers and scientists. This Convention will show to the world the best knowledge and capabilities that India has on this front. Organic farming is the need of the hour and this is more so in the case of Northern states", said Dr Claude Alvares, Organic Farming Association of India (OFAI).
Dr M P Poonia, Director of NITTTR said, "We hope that this Convention becomes a unique and significant turning point in our food and farming systems, and to facilitate that further, our Institute has organised live streaming of important sessions including specially organised studio sessions with twenty other centres across the country. As an Institute with a vibrant Rural Development department, we have also set up a demonstration plot in the campus with the help of a pioneering organic farmer from Gujarat, Shri Sarvadaman Patel".
On March 1st, which is the second day of the Convention, Ms Maneka Gandhi, Minister for Women & Child Development, Government of India will take part in the function and release various new publications. The second and third day of the convention (March 1st and 2nd) will also have a Scientific Conference as part of the Convention, organised by Society of Agro-Ecology, India.  This Conference is being inaugurated by Prof Kaptan Singh Solanki, Governor of Punjab & Haryana.
Apart from the scientific and technical sessions that will take place in NITTTTR, the convention will also celebrate organic farming through a Nature Festival, which will include a Kisan Haat or Farmers' Market, Urban Organic Gardening workshops for Chandigarh citizens, an organic food festival featuring authentic organic cuisine from various regions of India, a Kisan Panchayat to create a dialogue space between urban consumers and farmers, a biodiversity festival featuring thousands of  heirloom seed varieties and cultural programmes including a solo performance by famous singer Rabbi Shergill.  Shri Madan Mohan Mittal, Punjab's Industry & Technical Education Minister and Shri Rao Narbir Singh, PWD Minister, Haryana will be part of the inauguration ceremony of the Festival.  Jathedar Tota Singh, Minister for Agriculture, Punjab will also be a special guest of the convention.
"For many of us, organic farming is not a choice but an imperative for a variety of reasons. This Convention with its enormous scientific backing is expected to raise the confidence and conviction of farmers as well as policy makers in this region. We would also  like urban consumers to understand their role in spreading organic farming in the country through this Convention", said Kavitha Kuruganti, Convenor of Alliance for Sustainable & Holistic Agriculture (ASHA).
Addressing the media on the occasion, Shri Umendra Dutt of Kheti Virasat Mission said, "this Convention is expected to be a significant turning point in the farming approaches in this region, with its educational and motivational purpose. Chandigarh public is expected to benefit through the information and knowledge that can be gleaned from the various activities of this convention, including the urban gardening workshops and the biodiversity festival. The support being lent by the state governments of Punjab and Haryana as well as the Chandigarh UT Administration is very encouraging for us".
The Convention will not only have 2500 delegates from across 25 states of India, as well as international participants from around 7 countries.