A free of cost Tailoring & Embroidery centre is being run at Sant Nirankari Satsang Bhawan, Sector 30-A, Chandigarh by Sant Nirankari Charitable Foundation. It has earned a name for its contribution in ameliorating a lot of women in the society.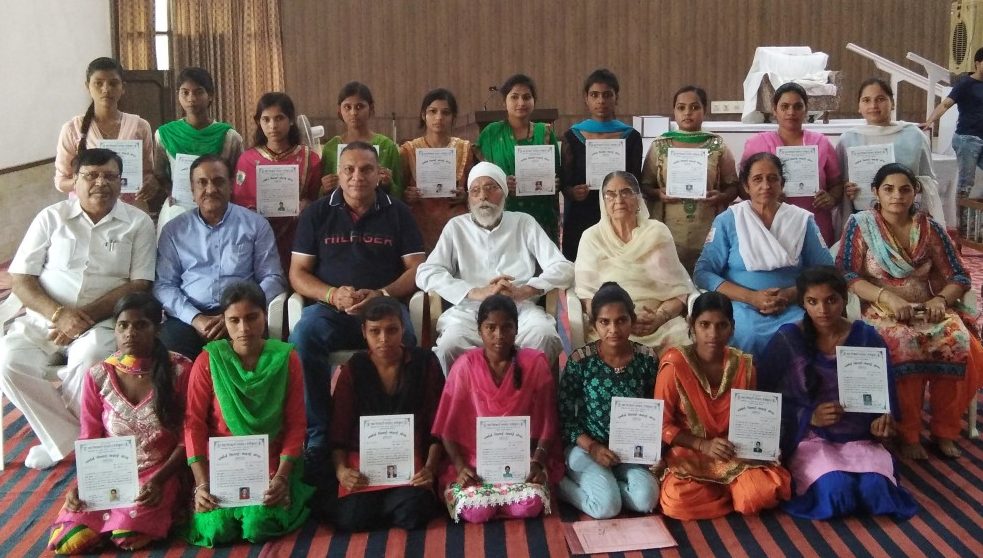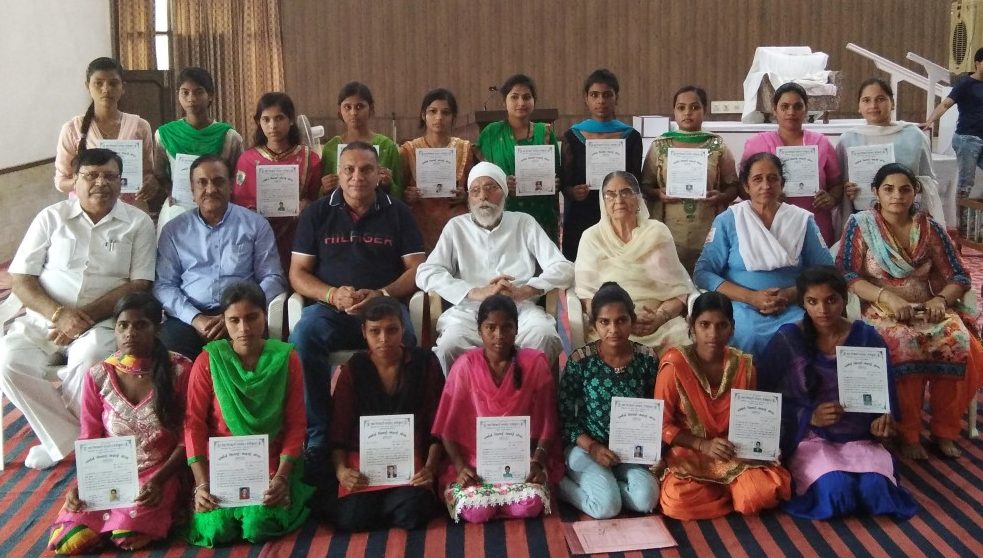 The course starts from July every year. This Centre is functioning under the Supervision of Sh. Navneet Pathak Ji, Sanyojak Chandigarh. After the course, an examination is given to the trainees by the Social Welfare Department, Sant Nirankari Mandal, Delhi and certificates are issued to the qualified candidates. In the last session of July 2016 to June 2017, those students who cleared the course were given certificates by Sant Nirankari Mandal in the presence of Shri. Mahinder Singh Ji, Shri Ashok Kumar Ji, Smt. Aruna Sharma Ji, Smt. Baldev Kaur Ji  and teacher Smt. Kailash Devi Ji.
The trained women can safely earn their livelihood sitting at home and their prospects are enhanced for better settlement in life. Sewing the gap between the talent and the need of women, the Mission imparts training to them in tailoring and embroidery for a period of one year, free of cost. The machines are provided by the Mission and training is given by competent and qualified teachers.
Essentially a spiritual movement preaching Fatherhood of God, the Sant Nirankari Mission is practicing brotherhood as a way of life. It participates in social welfare effort in a big way to share the maxim of Satguru Mata Savinder Hardev Ji Maharaj, everyone living for everyone else. Among the well-acclaimed multidimensional role of the Mission in human welfare, the Mission has a promising scheme for the welfare of women as well.
Rescue and rehabilitation of the people affected by natural calamities; king-pin contribution in the voluntary Blood Donation Movement of the country; health care including charitable dispensaries and free medical/ eye camps; educational institutions; child care centers; compassionate aid etc. are some of the other social welfare activities of the Mission.