First Aid Training Workshop was held in St. Paul's International School, Phase-VI, Mohali. The training was given by the resource person Mr. Sukhwant Singh, District Training Officer of Indian Red Cross Society and Staff member Mr. Bhupinder Singh. All the staff, students, attendants, drivers and guard attended the session.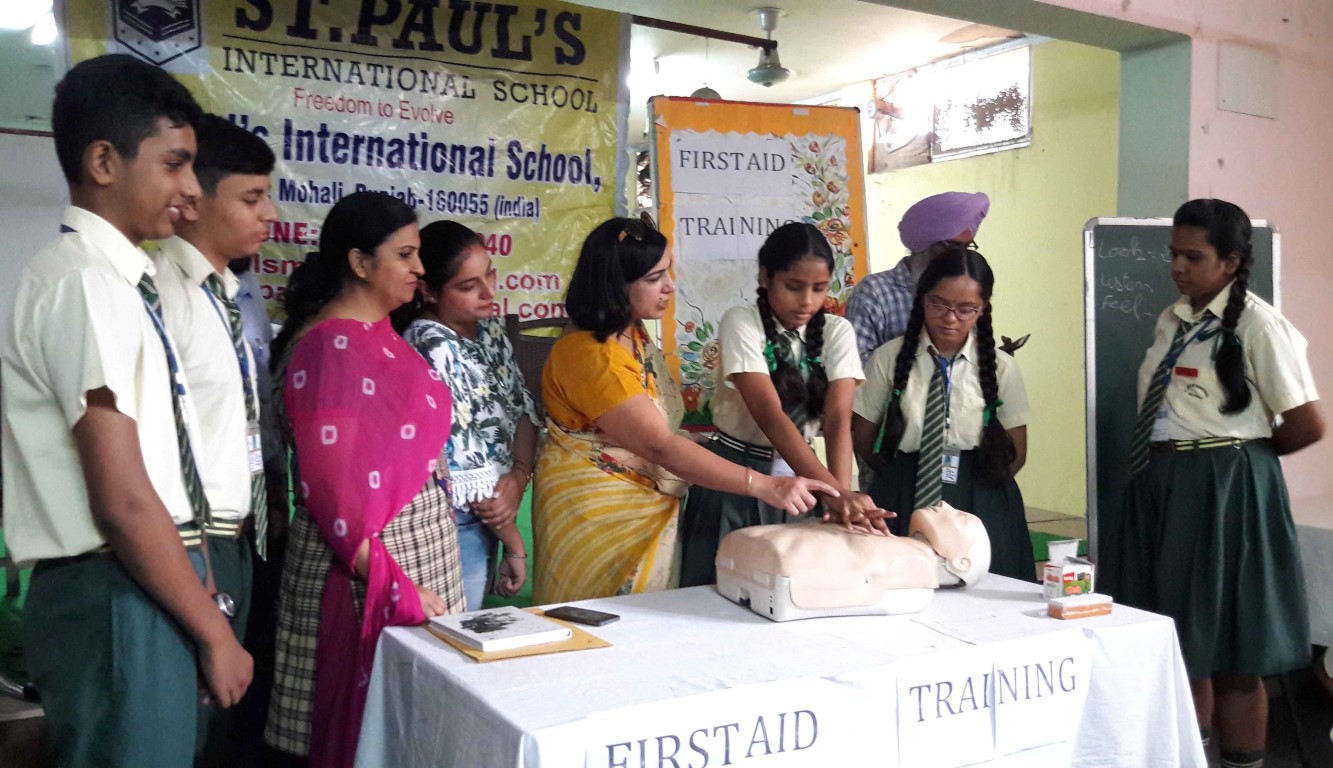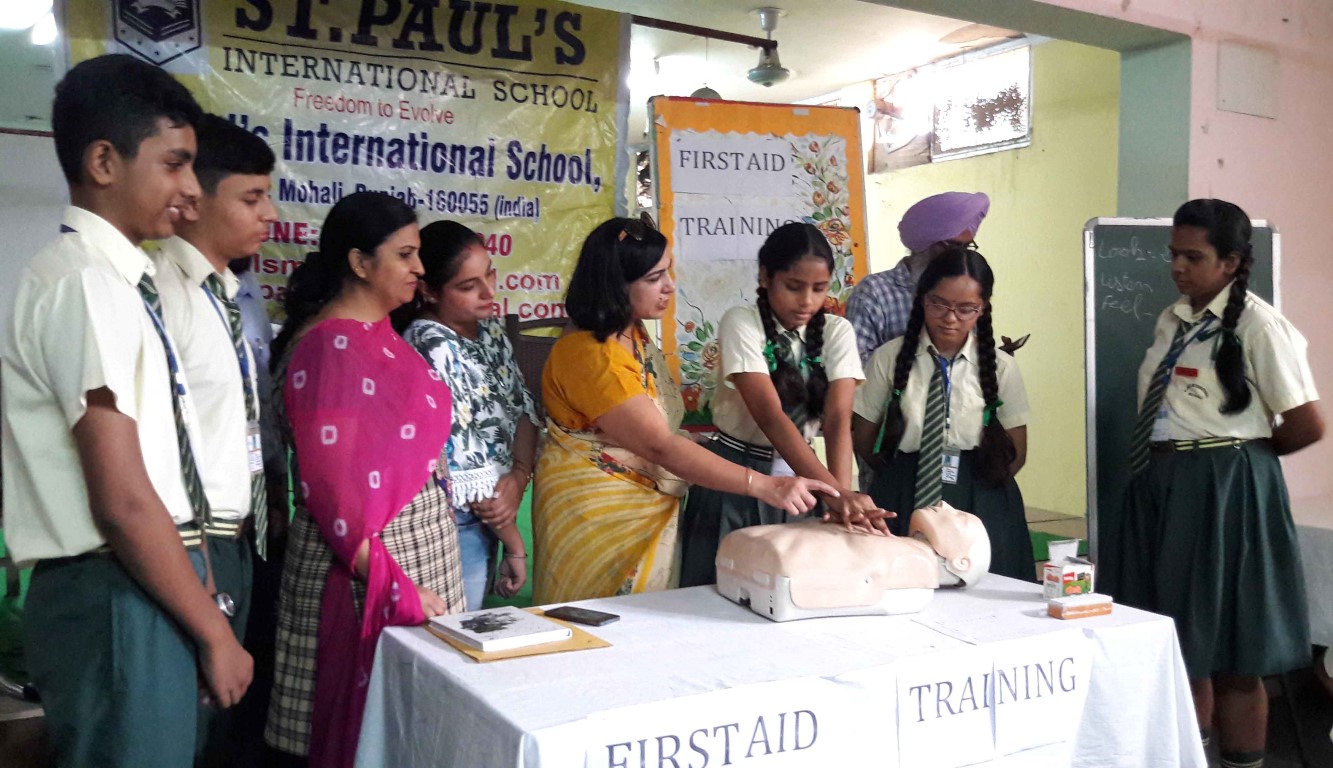 The session was very informative. The Training included 'How to give First Aid' to the patient in case of 'Heart Attack', 'Road Accident', 'Snake Bite', 'Burns', 'Poisons', 'Fracture' etc. Live demonstrations were learning attractions for the curious minds.
Speaking on the session, school Principal, Mrs. Neetu Dandi said, we focus a lot about the safety & security of the students and such training sessions will develop like skills beyond the books. Gyanmanthan- Project Coordinator Mrs. Henna Brar thanked the resource team for such a wonderful session.