Dive in the world of Monochrome this "Coffee with Leica"
~Amit Verma, Editorial Photographer talks about capturing portraits and landscapes in Black and Whites~
Known for its craftsmanship and German precision, renowned German Luxury Camera brand 'Leica' organised the fourth session of 'Coffee with Leica'series. With an objective of promoting the culture of photography in India among the new generation of Photographers, this session had noted photojournalist Mr. Amit Verma talking about monochromatic photography.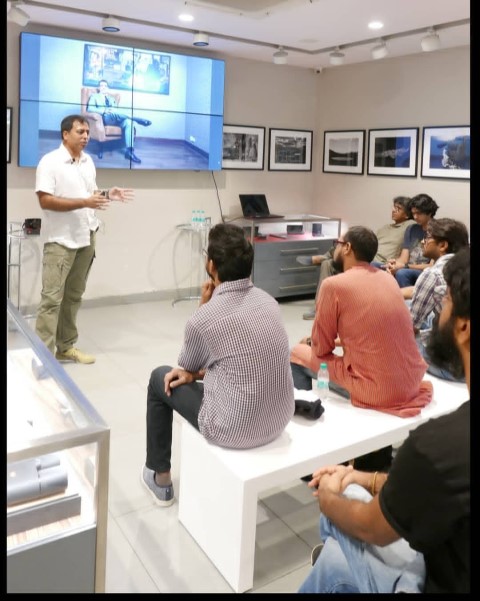 Scheduled for Saturday, 25th August, 2018 the event was held at Leica Store, New Delhi and saw over 30 photo enthusiasts attending the event.
Sharing valuable information on composing the perfect frame in monochrome tones. He spoke about his photography journey with Leica. His photographs are also up for exhibition at the Leica Store, New Delhi for a month.