Diwali Dhamaka organised at Bestech Mall, Mohali: The festival season brings a sale season in India, especially in Northern side of the country. To entice more customers, shop owners make different types of offers available to the customers.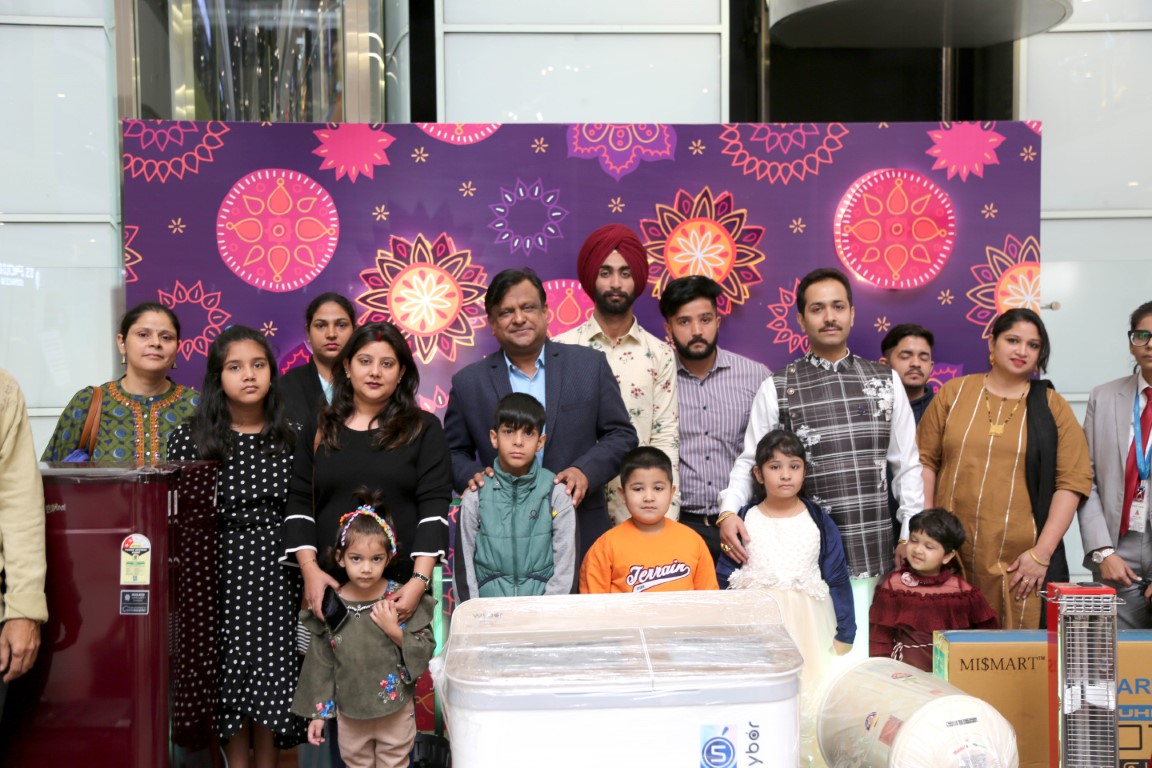 This not only helps on promotion but also helps increase the sale. And Bestech Mall in Mohali, Punjab did just that with one of the biggest shopping Diwali Dhamaka in the tricity. 
The mega sale was organised on 19th October and it continued till 17th November. During this, if the customers purchased products whose total worth would be more than Rs. 2000 then they would get the chance to win various gifts.  
The winners are as follows: 
Varun Dhaina won a TVS Jupiter scooter, Sonia Dhillon and Arun Sharma won juicer each, Rajat Inder Singh and Vaishav Goyal won microwave each, R.S. Rana won a washing machine, Nitin Thakur won a refrigerator and Kapish won a heater, respectively. 
The organisers of the shopping festival said, "The festivals season brings a lot of excitement in the markets. Customers from far off places come to avail the heavy discounts offered by the shop owners.
We, on the other hand, went one step ahead and gave them one-stop-destination-shop and on top of that, organized one of the biggest Diwali Dhamaka sales. This way, customers didn't have to go anywhere else to look for different products. It's a win-win situation for both the parties."