DJ Ishani to perform live on Fridat at Sector 7 Social:  Friday night saw city music lovers croon to the tunes of DJ ISHANI at SOCIAL, their favourite Café & Bar in Sector 7.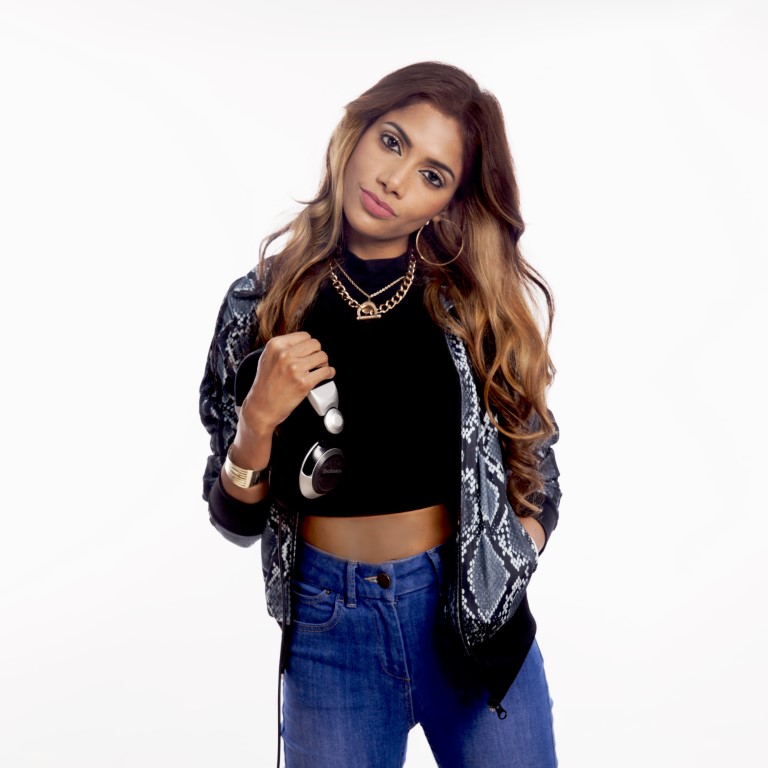 Ishani's unique style that typically mixes old school and new school Hip-Hop, has cleverly merged fans of both styles in way not seen hitherto, as she continues to promise that she'll be Hip Hop for life.
Ishani`s presence has been felt throughout the Hip Hop scene in the country. Having played at the prestigious Magnetic Field Festival in 2017, she clearly knows how to carve a niche for herself.
She recently played at Levi`s 501 party, celebrating 145 years of the Levi`s Blue Jeans. She also, recently played at the Adidas Falcon launch party in India, Her dexterity on the decks has been endorsed by nominations from VH1 Sound Nation Awards (2014) and MyFavDJ Awards. She was also on the panel of India's Hip-Hop influencers at the Under The 25 Summit 2016. 
Currently, she co-hosts The Grind (Hip-hop ain't dead) on Thursdays at Social Khar where she has lead the charge to bring back Hip Hop in the Mumbai nightlife which is reeling back from an overdose of EDM.
When she first hit the club circuit, Ishani knew exactly what she didn't like about it. There wasn't nearly enough Hip-Hop for her liking, so she immediately embarked on becoming a DJ.
Nine years later, she is one of the elites in the Indian Hip-Hop DJ league. She has held residencies at many Mumbai nightclubs including Purple Haze Lounge and at Zenzi (Bandra), Zenzi Mills, Ibar – few of the hippest joints ever in the city and now at Junkyard as well as a bi monthly residency at Mumbai's popular Social.
With a busy schedule over the last few years, she has played in over 75 clubs across the country and lately, she's even spread her wings internationally bagging gigs in Dubai, Doha and Muscat. Over the past couple of years she has also played NH7 Club gigs across the country.
She has also served as one of the editors of the well known local Hip-Hop blog www.bombayahiphop.comwhich is a forum designedto bring Hip-Hop heads together.
She has shared the console with international acts such as R&B superstar Justin Timberlake's official DJ – Mark Da Spot; DJ Doc – The official DJ to Konvict Musik, Kardinal Offishall; and Camouflage, Official to Raekwon, Wu Tang Klan, as well as DJ Power A.K.A The Soul Controller – the official DJ to Reggae sensation Junior Reid.