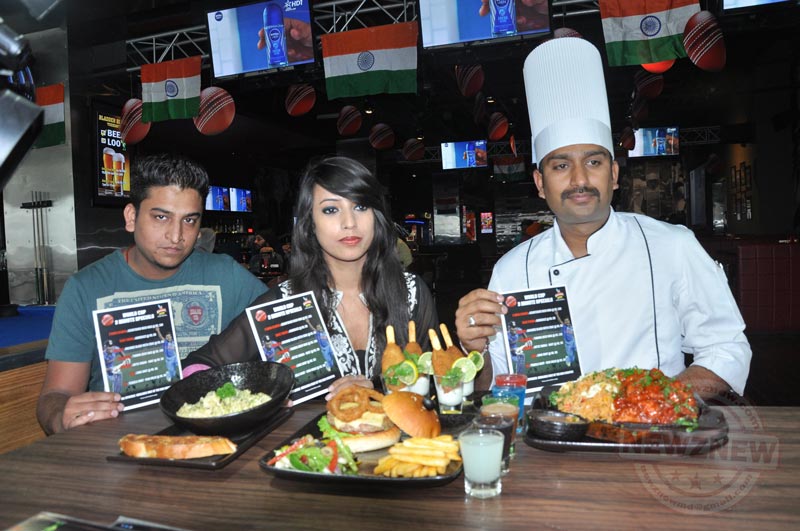 NewZNew (Chandigarh) : The Cricket fever is at an all time high with the ICC World Cup being held in Australia & New Zealand. Indian cricket fans are expecting that Dhoni & his team will bring back the ICC World Cup to the country. The region's first true sports bar & grill  Underdoggs has created a very appealing environment replete with over 30 HD TV Screens for fans, to get a strategic view of the cricketing action at its Elante Mall outlet. Key officials including Mr. Surender Rawat, Dir(Ops) & Underdogg's In House DJ – Deepak,  travelled from Delhi to announce the details of the attractions put together for cricket and gourmet fans at the outlet.
Said Ms. Shweta Verma, Head (Marketing), Underdoggs, "We want to give something extra to cricket fans; who view the world cup matches at Underdoggs. The World cup will be on till March 29 and we have devised an irresistible platter for food enthusiasts that will match up to the exciting cricket action. We have launched 'World Cup 3 minute specials'. Those who guess certain happenings in the upcoming 3 minutes during a match will get Underdogg's signature drinks. What's more, the food that has been specially catered for is indeed as big as the tournament itelf."
Underdoggs has unveiled special recipes that go well with the cricketing extravaganza. This includes burgers like American Desi Burger & Texas Rodeo Burger. Enticing sizzlers like Jade Fried Chicken & Half Chicken with Jack Daniel BBQ sauce are available. Then there is Peri Peri Pino  & the signature dish  Underdoggs Arrabiata Pasta also on the service tray.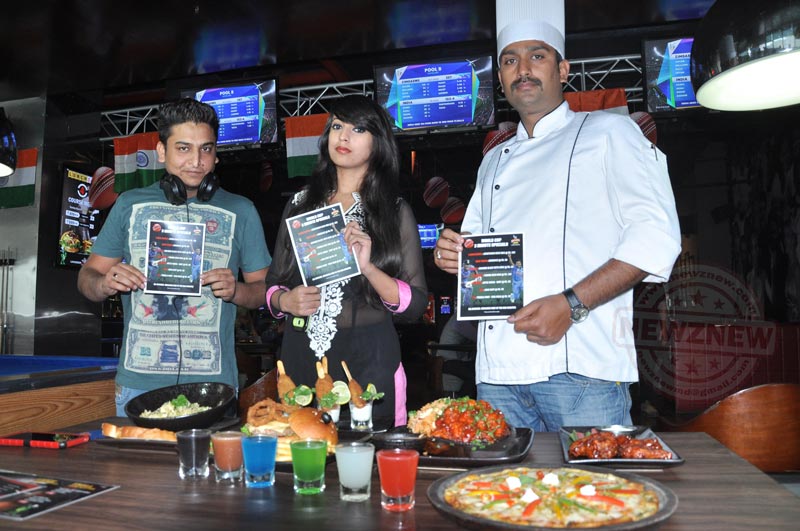 Said DJ Deepak, "As part of the Cricket festivities we have decided to launch a unique platform — 'DJ Nights' for young DJ's of not just the region but also the country at our Elante Mall outlet. Under this every Saturday we will give a chance to some or the other DJ, even women DJ's to perform at the Sports Bar – it will be a platform for them & a new form of entertainment will be added for guests."
'The World Cup 3 minute specials' is something that is fun filled & full of cricket fervour. Under this there is a provision of serving special drinks to guests whenever the following takes place — 3 runs are scored, an Over Throw takes place, a Run Out is effected , a Hit Wicket results, somebody is Stumped and if an LBW or a Tie occurs. This attraction is available at the expansive bar counter of Underdoggs. The décor inside Underdoggs too boasts of a Cricket ambiance with competing country flags on display & hanging cricket balls.
Underdoggs has converted into a place where the world cup can be enjoyed to the hilt with sumptuous food & exotic drinks. What's more, the live telecast on all screens makes for a unique atmosphere that engages fans from any spot in the sports bar. The DJ Nights will kick off with DJ Deepak spinning foot tapping numbers in Bollywood Music Night and every Saturday a new DJ will get a chance to show his or her skills.