The Divine Life Society, Chandigarh branch is organizing a Sadhana Shivir to celebrate the annual day of the branch from 8th to 11th March. Today the third day was started with the Prabhat feri led by Swami Dharmnishthananda ji Maharaj and Swami Aksharananda ji Maharaj followed by all the devotees of DLS branches.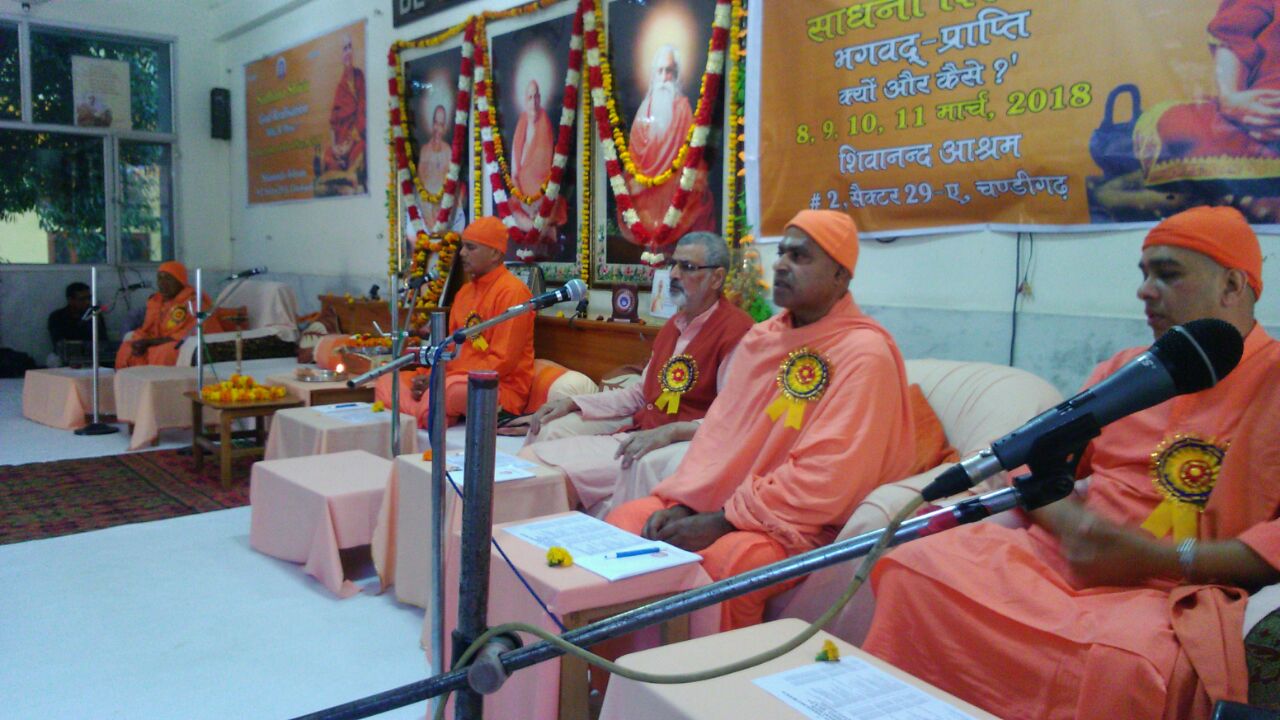 The morning session was started with the meditation and Paduka Puja followed by the starting note on 'God Realization-why and how' by Swami Advaitananda ji Maharaj and Swami Akhilananda ji Maharaj, from Divine Life Society 'Sivananda Ashram', Rishikesh Headquarters.
Near about 200 devotees attending the shivir from all over the country including Orissa, Punjab, Haryana, Himachal Pradesh, Delhi, Uttar Pardesh, Gujrat and Rajasthan etc.
While explaining about the sessions, Swami Akhilananda ji informed that total 6 sessions are there to deal with different aspects of this vast topic. Two books, one in English and one in Hindi will also be released during the shivir by the same theme 'God Realization-why and how' on Sunday, March 11 the concluding session.