Doctors from across the country attend MLAG annual conference : Medicos Legal Action Group (MLAG) held its 5th Annual Conference at IMA Complex in Sector 35 Chandigarh at the Grewal Auditorium.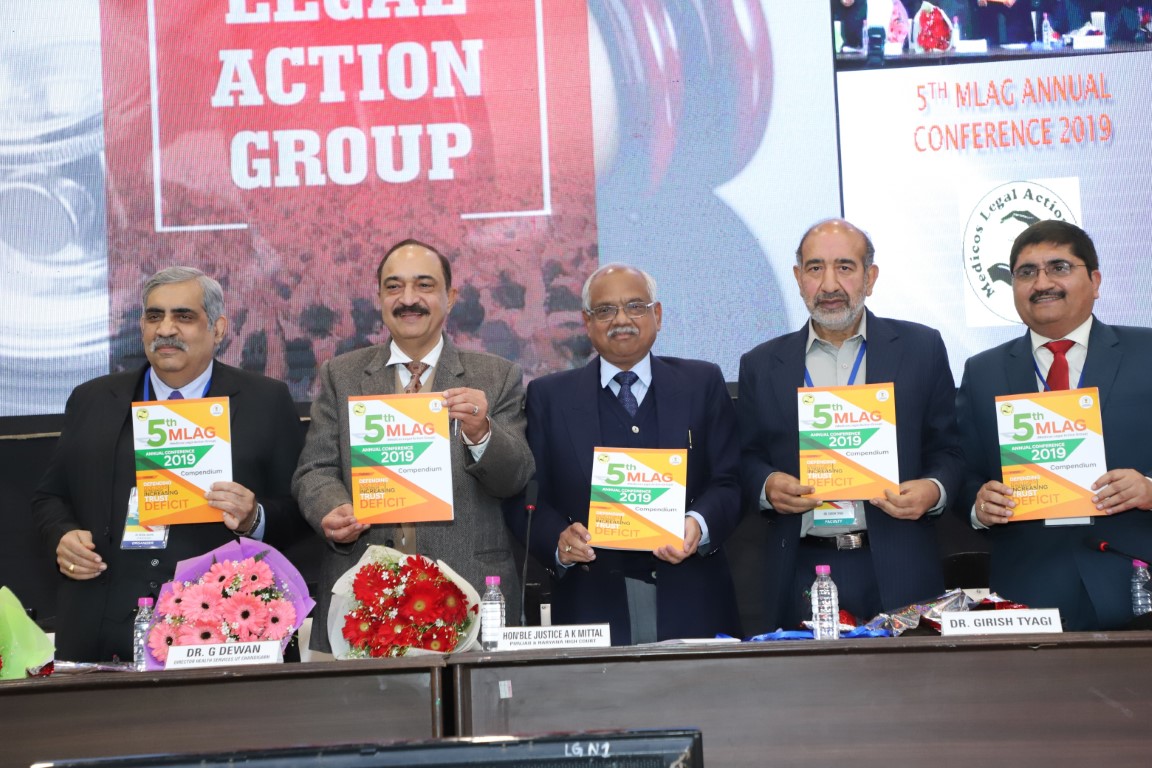 More than 400 doctors from all over the country participated in the conference to hear the speakers.  The theme of the conference was "Defending the doctors in the era of increasing trust deficit".
Dr Neeraj Nagpal, organizing chairman of the conference said that doctors even today are among the most ethical segments of the society. And the doctor- patient relationship is dwindling because of a feeling of persecution among doctors in India leading them to practice defensive medicine.
He said there is unrealistic expectation from them and that propaganda has been used to blame them for failure of successive Governments to invest in healthcare. The conference was inaugurated by Justice Ajay K Mittal, who in his address to the delegates said that doctors should not feel demoralized and should make efforts to remedy this trust deficit.
Top experts in the medico-legal field from the country addressed the gathering. The unique event this time was a 3-hour workshop on communication skills conducted by a renowned oncologist, Dr. Purvish Parikh. It was attended among others by resident doctors from Government Medical College Chandigarh.
Dr. BC Gupta, retired Member of National Consumer Disputes Redressal Commission gave an insight to delegates on what goes on in the mind of those who hear cases of medical negligence. Dr. Laxmi Garg oration was this year awarded to Dr Hitesh Bhat, who spoke on Medicolegal dilemmas of clinical practice in India. Mrs Sarita Singh wife of Late Dr Sunil K Singh who was killed while on duty was awarded the MLAG T Sethulaxmi award for 2019. A panel discussion was held on how doctors should prepare for court cases filed against them.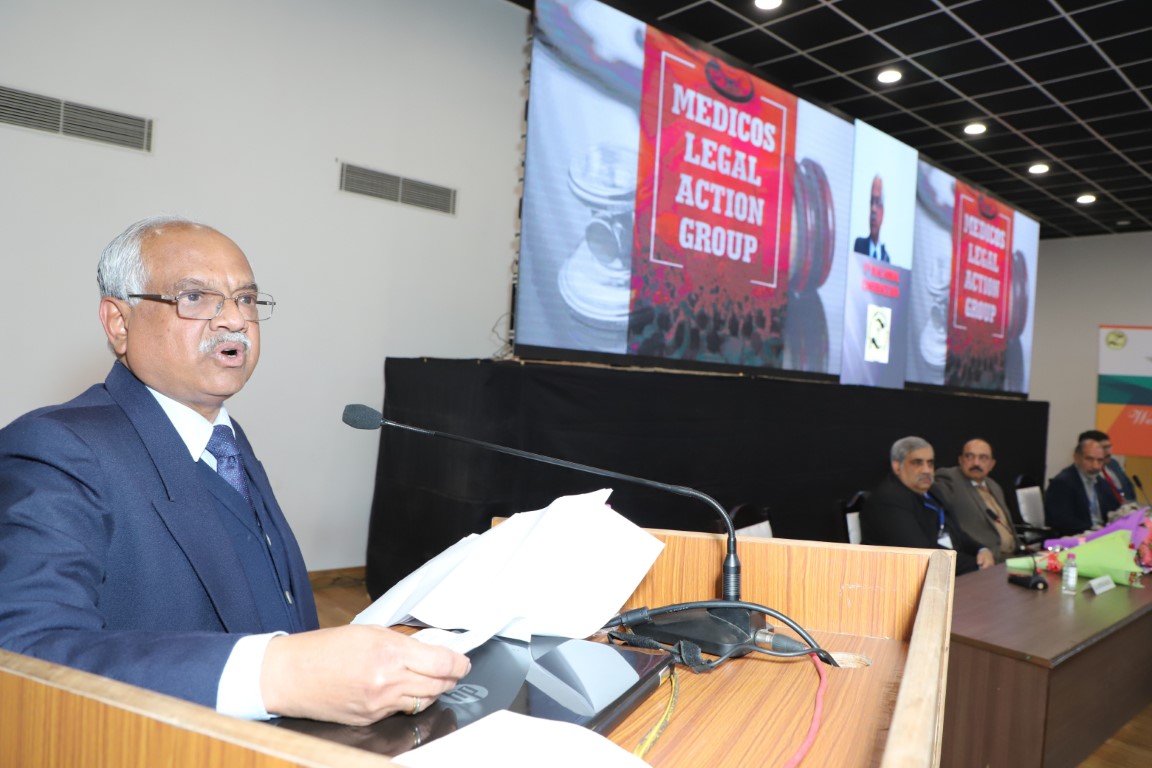 Dr Sandeep Dhavan spoke on alternate career options for doctors. PC Markanda discussed need for alternate dispute redressal mechanisms for cases of alleged medical negligence. Issues like medical record keeping, consent, re-strategizing  PCPNDT Act, liability of second/helping doctor called by primary surgeon and euthanasia or living will were discussed. Dr Nagpal said the increasing the fear of litigation among the doctors has increased both the cost of healthcare as well as defensive medicine and is not in the interest of society. He said that a surgeon cannot operate with shaking hands and this has to be understood by the society.