Dolphin College selected for Fully Paid International Internship program in USA: Dolphin (PG) College of Science And Agriculture Chandigarh believes that internships and other learning opportunities are the final keys to maximizing the value of a Degree.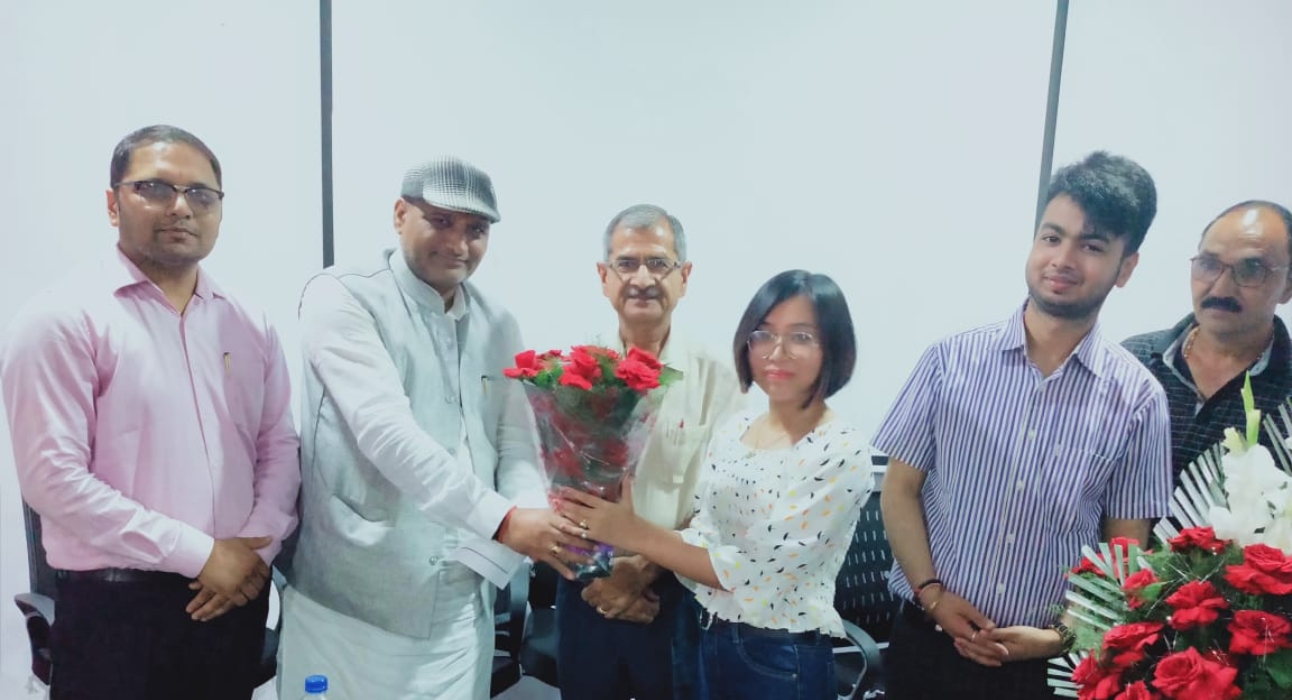 In an effort to continue to facilitate the best opportunities for internship programs, Two students Ankita Rani and Arubam Mona Chanu (B.Sc Agriculture) of Dolphin PG College of Science and Agriculture got selected this year for one year Internship and Placement Program in Diary Farming in Iowa, USA with an annual stipend of Rs.22 Lac ($31,000).
Dolphin College has always believed in inspiring the students to scale greater heights. A Felicitation Ceremony was organized at Dolphin Campus to acknowledge the achievement of these students.
Sh.Mukesh Narwal (BJP In charge for Andaman Nicobar) presided over the function as chief guest . Dr. Vinod Mittal, Chairman congratulated the students for their future endeavors and handed over them the visa. Others present on the occasion were Vice Chairman Vibhav Mittal, Dr. S.P.Jindal, Principal, Dr.KS Dadhich Director Academics, Er. Arun Malik, Director ISEC.