NewZNew (Chandigarh) : 1 in 6 men will be diagnosed with prostate cancer in their lifetime, making it the most common cancer in men. Prostate cancer incidence is increasing in India by 1% every year. Hence,the need for greater public education is why September is designated as the Prostate Cancer Awareness Month worldwide, a month dedicated toward engaging and connecting the public, media, academia, and government around a disease that affects us all on some level.
Enlargement of prostate gland and its cancer is a part of an ageing process.Highlighting its understanding, prevalence, approach to screening, prevention, treatment options and resources that that offer updated prostate cancer information throughout the year, Dr. Baldev Singh Aulakh, Professor of urology and head of kidney transplant department, Dayanand Medical College and Hospital, Ludhiana held a seminar in press club, Chandigarh.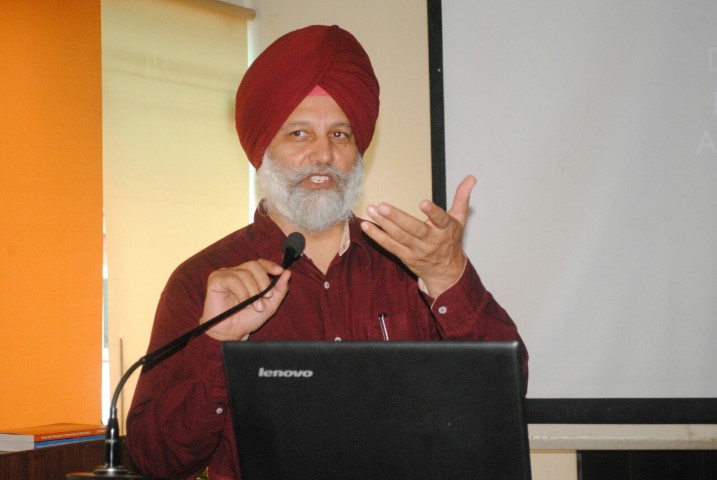 Dr. Aulakh emphasized on commitment to better prevention, detection, and treatment methods. Remembering the patients that succumbed to this illness, he encouraged one and all to get aware, impart knowledge and offer help to the families struggling with the same. He stressed thatthere is a need to encourage all citizens, government agencies, private businesses, non-profit organizations, and other groups to join in activities that will increase consciousness and prevention of prostate cancer. Clinicians, health professionals, and policy makers can play an active role in the application of such interventions on a pan-India level. Prostate cancer is most common in North America, northwestern Europe, Australia, and on Caribbean islands. It is less common in Asia, Africa, Central America, and South America.
The good news is that the current survival rate for prostate cancer is 97%. A variety of treatment options are available for this malignancy. Unlike any other malignancy cancer of prostate are best treated when they are at an early stage. Even in advanced stage this cancer has best response to the treatment options. Prostatectomy is the surgical removal of all or part of the prostate gland. This can be done by either opening the abdomen or in a minimally invasive manner by laparoscopes