Dr. BRC speaks on GRAD System at PEC Chandigarh: Dr. Biswaroop Roy Chowdhury (BRC) delivered a lecture on his popular invention the GRAD System, at a program organized under G-20/S-20d Outreach at Punjab Engineering College (PEC) Chandigarh.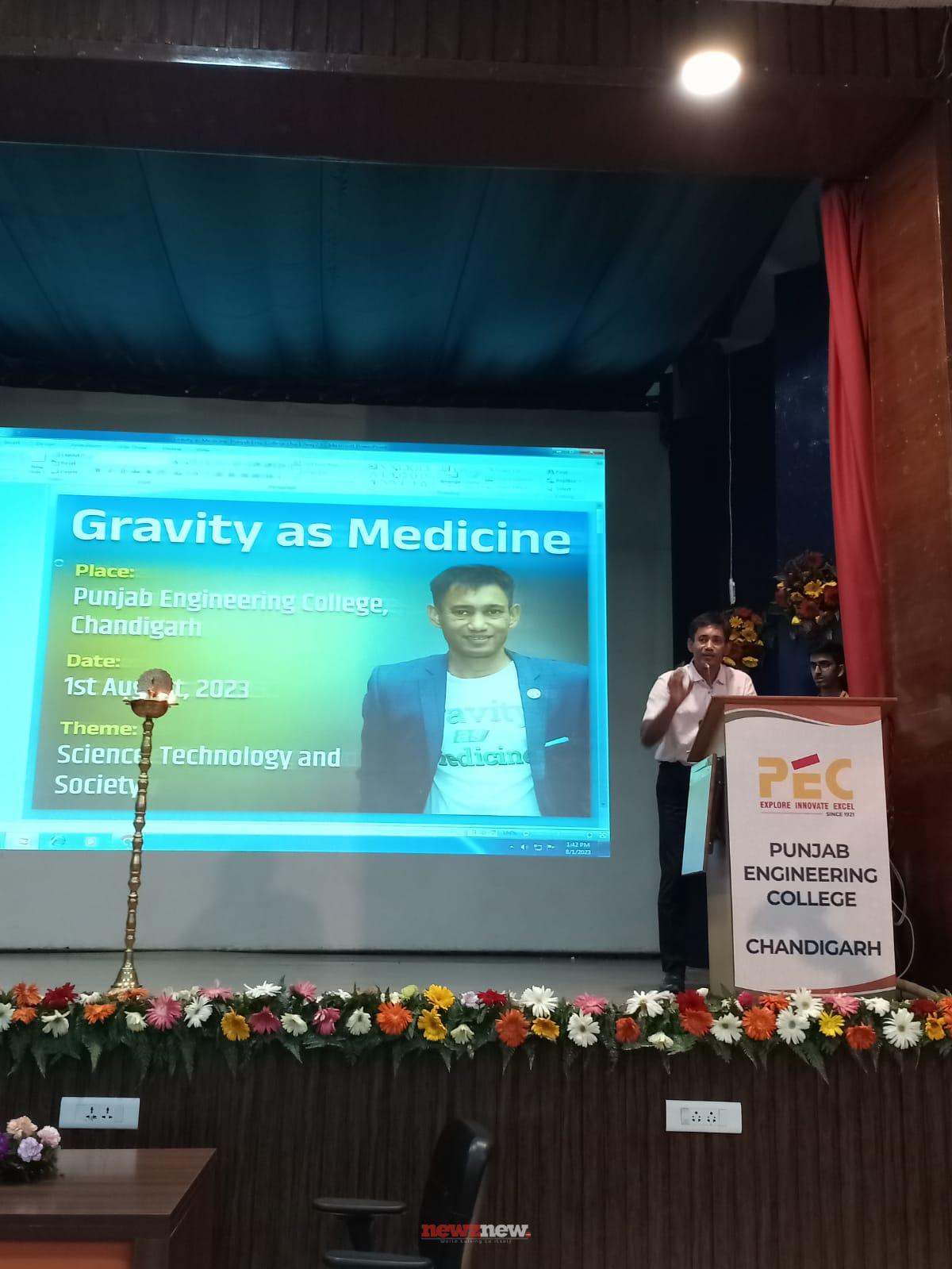 An alumnus of PEC, he also presented his new book 'Fish Tank Model for Heart Care' to Prof Baldev Setia, Director of PEC.
In a program organized on the theme of Science, Technology and Society, Dr. BRC said that the GRAD System has helped in reversing incurable diseases like cancer, thalassemia, kidney and liver failure, diabetes type 1-2, and brain tumor. Recently at a mega health awareness conference in Delhi, more than 35 patients from across the country narrated their joyful experiences of being cured by the GRAD System.
Dr BRC said that with the help of medical engineering, treatment of incurable diseases is possible and this fact has also been proved in the clinical trials of the Health Ministry of Nepal and the Ministry of AYUSH, Government of India.
Dr. BRC said in his lecture that gravity, temperature, and dietary control have been successful in curing incurable diseases. In his HIIMS Hospitals patients are getting rid of incurable diseases like Dialysis, Diabetes, Blood Transfusion, and Heart diseases with the help of the GRAD System, DIP Diet, Naturopathy, and Ayurveda.
In the GRAD System, kidney disease reverses by sitting in hot water and taking a DIP diet, and there is no need for a transplant or dialysis. An engineering graduate from PEC and a PG in diabetes, Dr. Chowdhury has been awarded an honorary PhD by Sridhar University, Pilani, for his remarkable work in diabetes and chronic kidney disease. He has authored more than 30 books.