WRITES LETTER TO SMRITI IRANI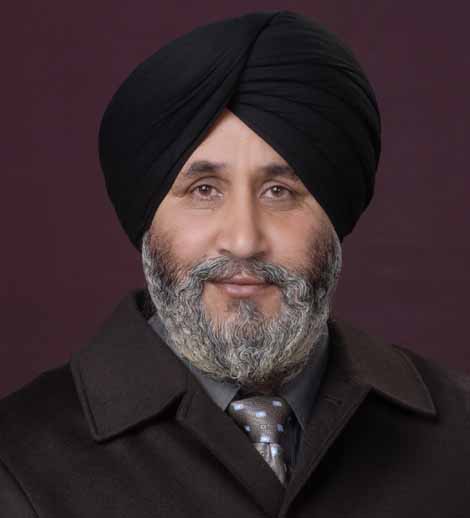 NewZNew (Chandigarh) : Punjab Education Minister Dr. Daljit Singh Cheema today requested to Union Human Resource Development Minister Ms. Smriti Zubin Iranai to immediate release Rs. 10.29 crore for the budget year 2015-16 under Rashitrya Madhmik Sikhya Abhiyan (RMSA) to provide regular pay scale to teaching faculty recruited under the scheme.
In a communiqué to Union HRD Minister the Education Minister pleaded that the Headmasters and Teachers recruited under RMSA are drawing salary as per the regular pay scale equivalent to regular Headmasters and Teachers as per Punjab Government. He said that But Project Approval Board agreed to pay Headmasters salary @ Rs. 40000 per month as against proposed Rs. 42000 per month and teachers' salary @ Rs.30500 per month as against proposed Rs.38200 per month for the year 2015-16.
The Minister pointed out that it is pertinent to mention here that under Sarv Sikhya Abhiyan, Project Approval Board has agreed to sanction the salary of primary teachers' @Rs. 32500 per month and upper primary teachers @ 36900 per month for the year 2015-16 as proposed by the State. He said that it tends to create disparity amongst the teachers. It is legislate to mention here that classes 1st to 8th are being taught by SSA teachers and for classes 9th and 10th teachers are recruited under RMSA. It is brought to your kind notice that GOI had approved salary of teachers @ Rs. 35000 per month per teacher for the year 2013-14 and 2014-15.
He said that the PAB has already approved in previous meetings the posts of Lab Attendants for 276 schools which were upgraded from Middle to High during the year 2009-10 to 2014-15. Out of 276 lab attendants, 95 are already working in RMSA schools. But in Project Approval Board meeting for the year 2015-16 the salary for working 95 lab attendants was not approved and it is indicated as deemed cancelled. Therefore, you are requested to release the salary of 95 lab attendants working in RMSA schools.
Dr, Cheema requested that Govt. of India may please consider to provide an additional budget of Rs. 1029.37 lacs (48 lacs for 200 Headmasters, 741.97 lacs for 803 subject teachers, and 239.4 lacs for 95 lab attendants) for 2015-16 under RMSA under the sub heads "Teacher Salary (Recurring) for Subject Specific Teachers, Headmasters and Lab Attendants" respectively so that salary as per regular pay scales would be paid to the RMSA Teaching & Non-Teaching staff.