Emphasizes on structural audit & repairs for co-operative housing societies in Mumbai
newznew (Chandigarh) : There are more than 50,000 cooperative societies in the Mumbai Metropolitan Region. The alarming issue is that currently out of these old buildings, not even 10 per cent structures undergo structural audit although strict municipal regulations exists in this regard. Out of these Co-operative Housing Society (CHS) in Mumbai, around 15,000-16,000 urgently need repairs according to CA Ramesh S. Prabhu – Chairman – MSWA. In spite of the strict municipal regulations pertaining to structural audits and repairs, the primary challenge remains making citizens aware about the importance of buildings being kept healthy.

With an endeavor to encourage CHS members into initiating timely structural audits and repairs, Dr. Fixit from the House of Pidilite – the Waterproofing Expert has launched an initiative which focuses on "Building a Healthy Society" by raising awareness about the need of timely planning of repairs along with right diagnosis and expert solutions for the surface area.  Dr. Fixit helps to conduct the right diagnosis which helps in building healthy societies and thus solve problems faced by homeowner such as dampness and leakages.
Dr. Fixit uses various State-of-the-Art techniques such as Non-Destructive tests and Concrete Petrography for evaluating existing concrete structures to measure the strength of concrete and if they need be replaced or rehabilitated. The technologies that are used not only detect water leakages in buildings but also provide analysis and interpretation of test results along with recommendations for remedial waterproofing.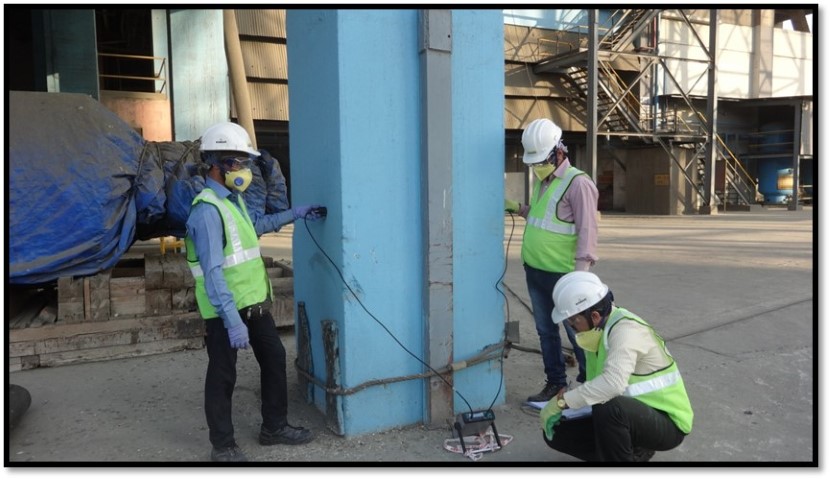 Ashish Prasad, Chief Operating Officer – Construction Chemicals, Pidilite Industries Limited, Dr. Fixit, said, "Sub-standard construction practices, water leakage in homes and over-enthusiastic renovations by society members often lead to structural damages in a building.  Our society needs to be aware that our buildings need maintenance and it is necessary to address the early signs of deterioration to the structures. Water seepage causes corrosion, distress, breaks the marriage of the concrete to the steel and that weakens the structure.
He added "Dr. Fixit, being a waterproofing expert provides end to end repairs and waterproofing solutions along with the right diagnosis of the problem. Building maintenance requires the right diagnostic tools and the right technical knowhow. We provide unique specialized solutions for each surface area as one solution cannot fit all of them."
With technology driving innovation, each day brings new products and systems which can alter the conventional systems completely and bring about a revolutionary change in current practices. Through creating awareness about the importance of modern construction techniques and materials and using  expert remedial measures, mental agony and financial loss can be avoided in the long term. It could be one of the effective pathways to alleviate India of building collapses – a problem that has plagued the nation since quite a few years.
Dr. Fixit provides innovative surface wise waterproofing solutions that not only offer the benefits of good aesthetics but also keep the building safe from any possible leakage and offer a respite from the heat in summers as well. The innovative products that assist in perfect waterproofing for a long lasting structure includes Dr. Fixit Newcoat, Dampguard, Raincoat & its specialist range of Structural Repair products.