Dr Sarabjeet Singh a leading Orthodontist of the region today while delivering a Guest lecture  as a speaker at the 52nd IOS Conference Jaipur which was largely attended by the orthodontists and post graduates from India and abroad laid strong emphasis on the fast and rapid changing scenario in the field  of orthodontics.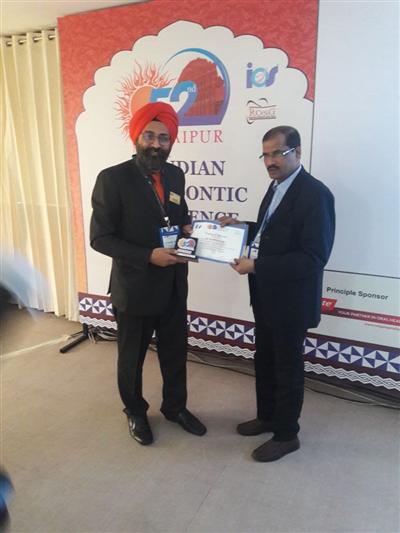 Dr Sarabjeet Singh highlighted the fact that with the advent of time shortening conservative interventions available today in treating malocclusions like lasers and self ligations and medications has immensely  benefited  the patients for whom oral hygiene and shorter treatment time  is a priority.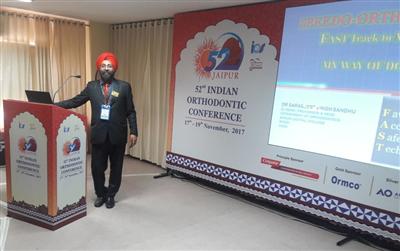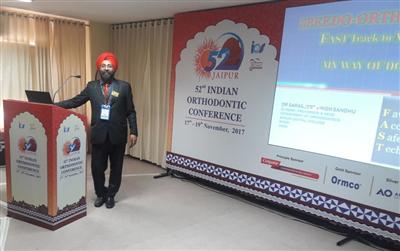 Dr Sarabjeet Singh said that Speedodontics is changing the  way orthodontics  is and will be percieved in the future. Respected  Banshidhar Khandela the Health minister of Rajasthan inaugurated the 52nd IOS Conference in the presence of Dr Ashok Dobhal,secretarty, IDA.