First Ever initiative by an Indian Private company, DrBest, to bring low cost medicines to the market
Government officials endorse the concept of Dr Best
Company launched in Punjab would serve medicines PAN India
Cleared all requisite tests, took all possible licences from drug control authorities
Dr Best enters market with almost 100 products.
NewZNew (Chandigarh) : In the race to earn Crores, medicine-producing companies have left nothing to chance. However, there comes a Good Samaritan in the form of DrBest Pharmaceutical Pvt Ltd, today officially announced the launch of Dr Best medicines in the Indian pharmaceutical industry.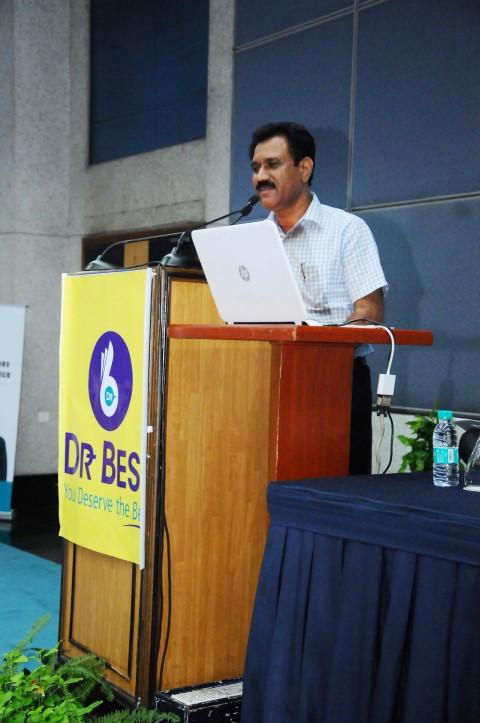 The concept being backed by dynamic duos of Pharma industry having the expertise of more than two decades & with a vision to make India a healthier nation, Ashwani Bhalla, CEO and MD and Rajesh Dhingra, Director. The mission behind the inception of Dr Best label is to offer medicines of same salt at the right price that many times is upto 80% lesser price. The company launched a range of almost 100 products today and aims to reach 500 mark with next 3 years. Keeping in mind the standardization and quality, all product s of Dr Best have been manufactured under WHO GMP/CGMP manufacturing facilities thus ensuring quality products.
DrBest strongly believes that the Government has tried a lot by setting-up Jan Aushdhi Centres and providing generic medicines in the market, but a few players have made sure the schemes don't succeed and they produced Generic Branded Medicines. So, keeping in mind the gap, Dr Best took the initiative to price their products with utmost responsibility and as a result its products are  almost 80 percent less MRP in case of many medicines available in the market.
While launching Dr Best and endorsing the concept with Mayor, Chandigarh, Arun Sood and Deputy Mayor Hardeep Singh Butrela, Punjab Joint Drug Commissioner Dr Pradeep Mattu that it is the first time in India that a private company has taken the initiative to provide cheaper medicines to people. "We liked the concept and believe that after DrBest's concept, the pharma industry and market scenario would certainly change for good," they shared. UIPS Chairman Dr Bhupinder Singh Bhoop revealed that promoters of Dr Best were so committed to give the best possible quality that they had requested even UIPS to keep a check on it as a partner agency.
Explaining the strategy of the company Director Rajesh Dhingra emphasised that in Phase 1 we have introduced essential medicines in market i.e. cardiac, gastroenterology, cholesterol management, antibiotics, antacids, pain killers, calcium, iron, vitamins, eye drops and health supplements. On the Other hand in the second phase we would have urology, paediatrics and in the Third Phase we would introduce Oncology and in the fourth phase neuropsychiatric, injectables.  In case if anyone do not find DrBest medicines at their nearby chemist shop they could call our toll free number 18008336699 and tell about the area details, we would avail the medicines at that chemist shop within 24 hour. Bhakra Beas Management Board Chairman SK Sharma added, "In our country, people from mediocre families are buying expensive medicines and are falling under poverty line. While Dr Atul Sachdeva, Director, GMCH Sector 32, Hospital, said, "This initiative will help the patients in the longer run."
Among the prominent personalities who attended the ceremony were, Himachal Pradesh Drug Manufacturing Association General Secretary Rahul Bansal, Financial Advisor to Corporate Houses Amit Tarafdar, CII Himachal Past President Arun Rawat, Rotary Baddi President Atul Gupta, Eminent cardiologist Dr T P Singh, Social activist and former national Tennis player Mahesh Bhasin.