Elante gives you an opportunity to win a 3BHK second home during its Asli Happiness Wala Sale : Ready to usher the New Year with a host of delightful offers and activities, Elante mall, the region's favourite destination for shopping, food and merrymaking, is all wrapped in the festive spirit to spread joy and warmth among its visitors with its super-exciting 'Asli Happiness Wala Sale', where the luckiest winner will win a 3BHK dream home of Sushma Group as the bumper prize, and the 'Lego Winter Village' for children from tomorrow (December 15).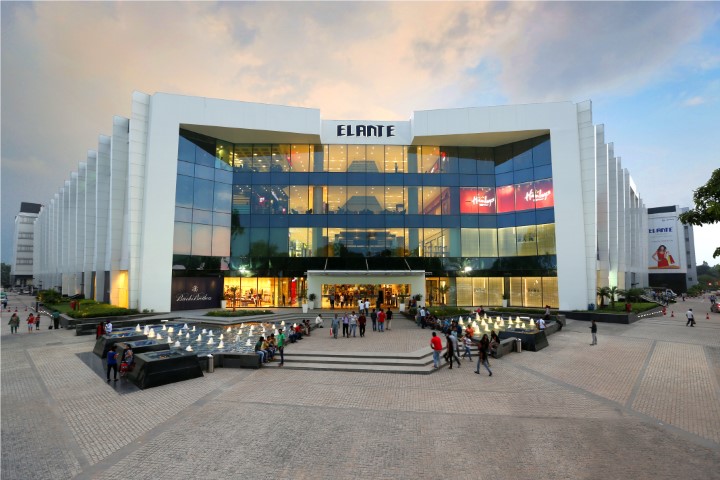 Known for coming up with something unique every festive season, Elante has joined hands with The Lego Group to recreate the 'Lego Winter Village' with colourful assortments that bring out the spirit of the Christmas season. The Lego Winter Village will have different fun-filled activities each day leading all the way up to Christmas.
Elante Mall and the LEGO® Group join hands to recreate the Winter Village with colourful assortments and different fun-filled activities that bring out the spirit of Christmas
The 45-day extravaganza at region's most happening mall kicks off tomorrow, giving shoppers a real chance of winning a 3 BHK dream home of Sushma Group as bumper prize and various attractive prizes on a daily and weekly basis
Children will get a chance to dress like elves and help Santa build toys for Christmas, for which Santa will reward them with a Lego toy. They can also get to code the Lego Boost Guitar and play their own musical compositions. Photo-ops with Santa, Reindeer and Sleigh are sure to make their Christmas a truly memorable one this time.
The 'Elante Asli Happiness Wala Sale', which will also kick off tomorrow (December 15) and continue till January 31, will have all popular brands in the mall offering amazing discounts. So, get ready to not only grab the best deals in town but also stand a real chance of winning your 3BHK Dream Home as bumper prize.
As a bonus festive offer, Elante is also giving its visitors a chance to win many other attractive daily and weekly prizes.

During the 45 day extravaganza, customers who spend Rs 10,000 or more on shopping or dining at any of the outlets at Elante can register themselves for the raffle draw by producing the bills, thereby getting a chance to win many attractive prizes. The luckiest of them will take away the bumper prize, a 3BHK Dream Home.
As part of Elante's New Year festivities, it is for the first time that retail outlets at Elante will go 'Flat 50% Off' for five days from December 21 to 25, which will be followed by the '99 Sale' from January 11 to 13.
Inviting visitors to make the most of the Asli Happiness Wala Sale at Elante, Mr Anil Malhotra, Executive Director, Elante Mall, said, "We, at Elante, believe in offering our customers a distinct shopping experience every time they visit our mall. We have made the Asli Happiness Wala Sale bigger than ever before by offering a dream home as the Bumper Prize along with several other delightful offerings for the winners during these 45 day shopping festival."
About the Elante Mall & Complex
Spread across 20 acres, Elante Mall complex is located in 'The City Beautiful', Chandigarh. It consists of three distinct facilities which include the Elante Mall, Elante Office Complex & Hyatt Regency with a central courtyard enhancing their appeal.   Elante, with its retail space of over 1.1 million Sq. Ft, is the largest mall in Chandigarh.
The retail space houses over 235 premium national and international brands which includes hypermarket, department stores, fashion and designer brands, multiplex, toy store, Sports Bar, Bowling Alley, Entertainment Zone and a host of Food & Beverage Options, many of which have been introduced for the first time in the region.