NewZNew (Chandigarh) : Advocate Gurparvez Singh Sandhu was unanimously elected as President of Punjab State Soft Tennis Association (PSSTA) while Mr. Jasbeer Singh Khangura was elected as Chairman of the sports body for the year 2016 to 2020 session. It is noteworthy to mention that Mr Jasbir Singh Khangura who is a former MLA of Punjab's Qila Raipur constituency, was the President of PSSTA in the earlier tenure of the Association. He has now become Chairman. The newly formed sports body also announced to make an earnest effort to organise the Junior Soft Tennis World Cup in Punjab in 2017.
The general body meeting of PSSTA for the election of General Council was represented by 22 district heads and secretaries. Mr JK Khodadhra, Mr N J Makwana, Mr NG Vegra and Mr Sudesh Sangte participated as the observers from Amateur Soft Tennis Federation of India.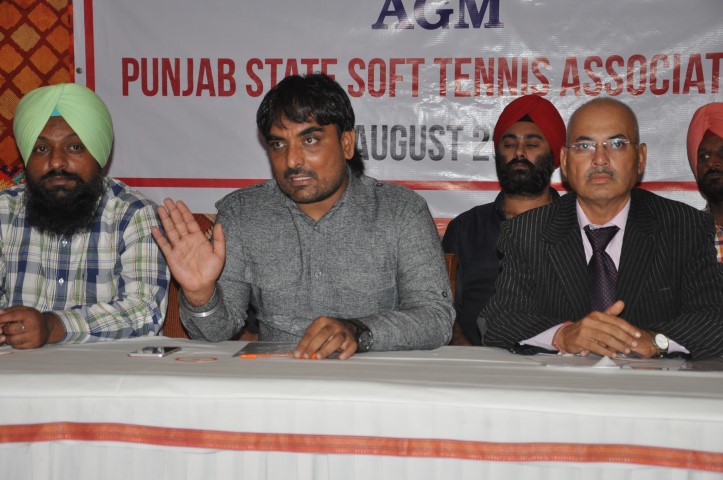 There are several Vice Presidents in the newly elected body, including Mr. Rohit Mehra (IRS), Mr. Vikram Jeet Singh Duggal (IPS), Mr. Eish Singhal (IPS), Ms. Amanpreet (IRS), Mr. Upinderbir Singh (IAS), Mr. Jatin Chopra (IRTS), Ms. Daljit Kaur (IRS), Mr. Kulwant Singh (IAS), Mr. Barjinder Singh (IRS) and Mr. Amit Goyal.
The other office bearers of the general council included Mr. Narinder Singh (General Secretary), Mr Bhupinder Singh (Treasurer), a team of three has been appointed as Media Incharge these included Mr. Ajay Chopra, Mr. Kawaldeep Singh and Mr. Manish Narang. The joint secretaries included Mr. Amrik Singh Sidhu, Mr Pradeep K Singh, Mr Gagandeep Singh, Mr Jitendra Rao, Mr Amarjeet Singh Bakshi, Mr Vishwajeet Singh Sidhu, Mr C L Kochar and Ms Manisha Gupta.
The executive members included Mr Sarabjeet Singh, Mr Amarjeet Singh, Mr Kamal Kishore, Mr Rajesh Thapa, Mr Adarsh Kumar, Mr. Sanjeev Sharma & Mr. Ajay Maan.