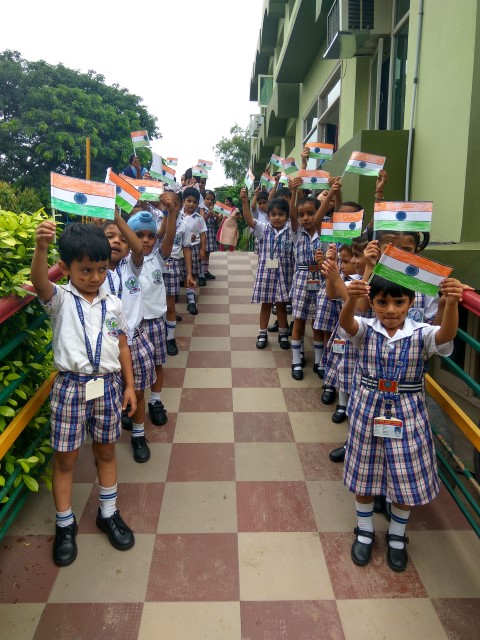 NewZNew (Chandigarh) : The Students of  the CRB School Sector 7 B, Chandigarh rejoiced the spirit of Independence in a grand function in the school. To mark the celebrations, an assemblage of events took place ranging from patriotic songs to dances. Skits were presented by the students of different classes to commemorate the freedom struggle.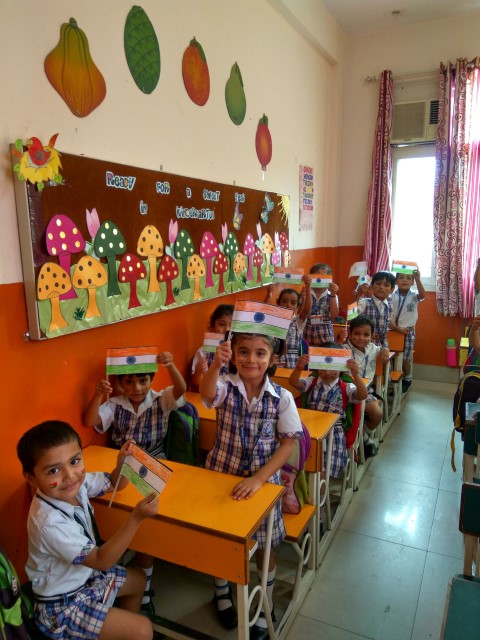 Teachers told the students about the significance of the flag. The students also made the tri-colored bands. On this occasion students presented a cultural bonanza of dances and folk songs from the different states of India.
Principal of the School   Sangeeta Mittal said that our country which was under the foreign powers for centuries is now free and has a vision of becoming a super power because of the sacrifices of the martyrs and the army. She also called the youth as the wealth and the hope of the nation who will lead the country and make it a great nation of the world.
Speaking on the occasion Director Naveen Mittal said that the activities and workshops were a practical way to approach the young minds and relate them to the spirit of Nationalism. He further added that we should never forget the supreme sacrifice of our leaders. We owe them for the freedom that we enjoy today. Independence Day reminds us that we have still not achieved what our freedom fighters wanted us to do. We should pledge to make India free from social ills like poverty, corruption and illiteracy.