Essay Writing competition on Wildlife week celebration at Maharishi Dayanand Public School: Maharishi Dayanand Public School Daria, Chandigarh organised an Essay Writing competition on occasion of Wild Life Week celebration in collaboration with Environment Department, Chandigarh Administration.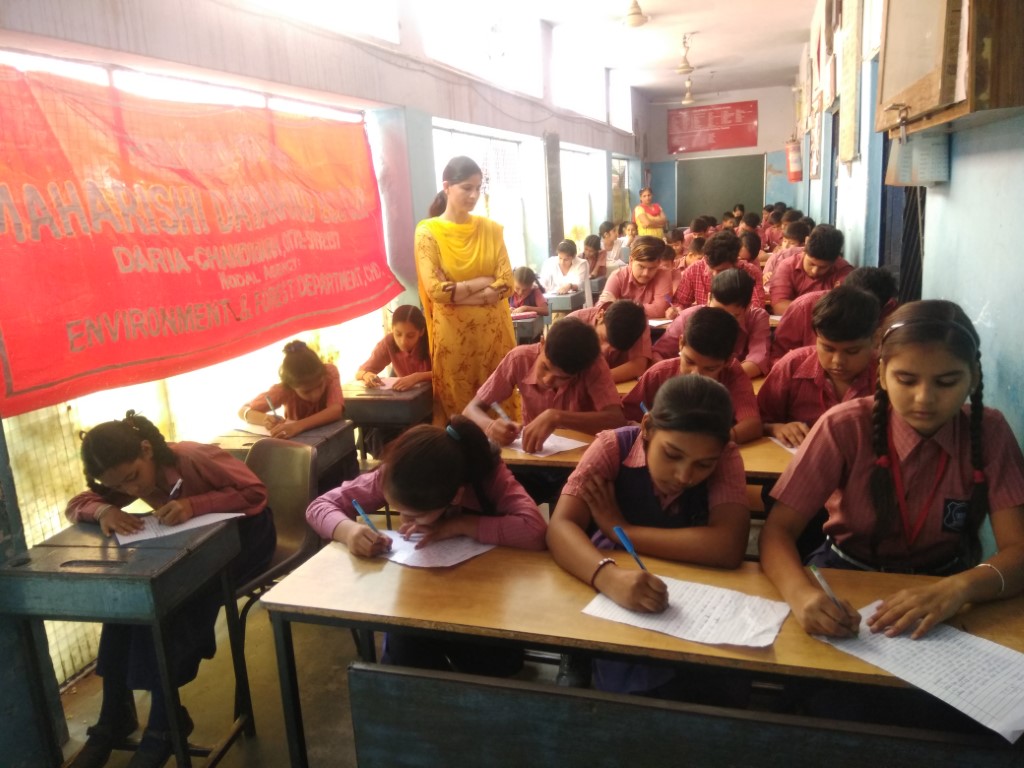 The students told through this competition that deforestation has created problem for wild animals. Chemical wastes and other garbage should not be thrown into the river as they may fatal for the wild animals.
They told that the incidence of disease is increasing due to dirty pollution.Kajal, Sneha, Raghav and  मन्नत got first, second,  third and consolation prizes.
Principal Dr. Vinod Kumar told that tree plantation is necessary to protect rare species of wild animals. He gave away mementos and certificates to winners.