The newly introduced "Mid-Night Bites" at The Café@JW offers lip-smacking bites to satiate those gastronomical cravings of mid-night
NewZNew (Chandigarh) : A night of partying or a late drive with your special ones usually ends with that one question, where do we go and have a spicy and tangy bite in style. With limited options available in tricity which offer lip-smacking street style food so to say coupled with quality ambience and exceptional service, JW Marriott Chandigarh has introduced "Mid-Night Bites" to answer this need for those who like to spend and eat in style.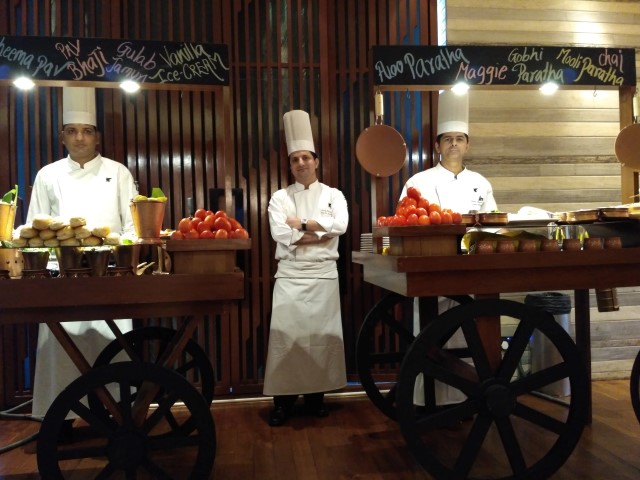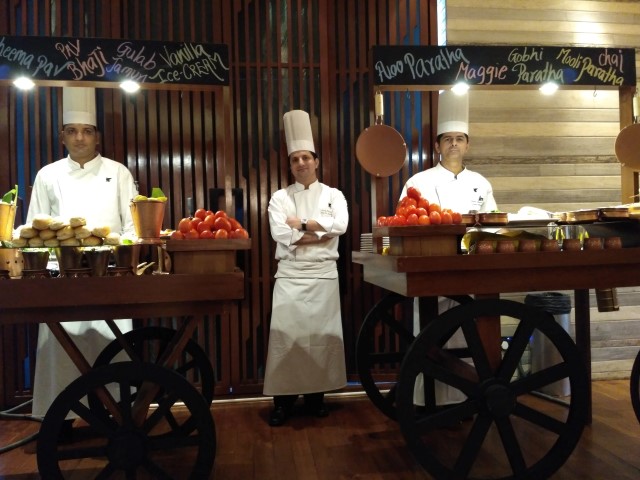 Introduced at The Café@JW, the all-day dining restaurant at JW Marriott Chandigarh, the "Mid-Night Bites", to be served between 12:30 to 3:30 am as both buffet and al carte on Wednesdays, Fridays and Saturdays every week starting November 16th, will be the mid-night delight for tricity residents.
"The hospitality destination of choice for tricity residents, JW Marriott Chandigarh knows how to anticipate and meet the needs of its patrons. The success of our brand is built on our practice of staying ahead of the curve when it comes to catering to specific needs of our guests. This helped us identify a specific desire of our patrons who wanted to sink their teeth in some   guilty pleasures like Noodles or Paranthas late night but did not want to eat at roadside," said Vikas Kumar, Director of Operations, JW Marriott Chandigarh
The "Mid-Night Bites" at The Café@JW has been specifically designed looking at such consumer preferences for a delicious, spicy and light meal at the mid-night hour.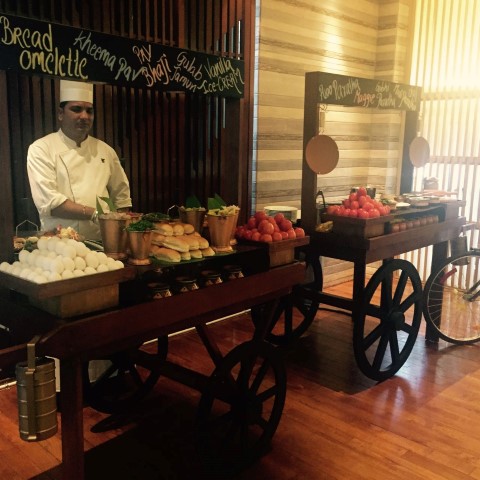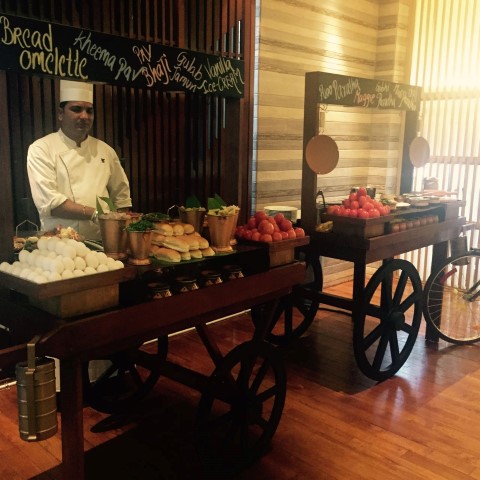 "From hot and soupy Noodles bowl to delicious just-off-the-pan stuffed paranthas, the 'Mid-Night Bites' at The [email protected] has been designed to  offer sumptuous, light and fresh quick-bite options which one craves for at mid-night," said Chef Naveen Handa, Executive Chef, JW Marriott Chandigarh.
Clean and hygienic while infusing a street food feel, what adds to the charm of the "Mid-Night Bites" is the manner of presentation. As the clock strikes the mid-night bell, The Café@JW will enjoy a quirky transformation in terms of its decor. The patrons are welcomed with a 'Cutting' (tea) and get charmed by live counters and carts for almost 90 per cent of the food offerings with some peppy music enhancing the revelry mood to boot.
"With the tricity's populace comprising a mix of affluent and an upwardly-mobile aspirational mid-class that settles for nothing but the best, we saw a lacuna in quality options for party lovers and the adventurous to eat out after mid-night. Our 'Mid-Night Bites' will be the answer to all their mid-night gastronomical desires," added Vikas.