Experience the Poetic Dimension of Concrete Architecture at 'Tender Concrete' Exhibition in Chandigarh: To commemorate World Heritage Day, the Chandigarh Government Museum and Art Gallery opened 'Tender Concrete' – an exhibition of 16 photographs by Emmanuel Lenain, Ambassador of France to India.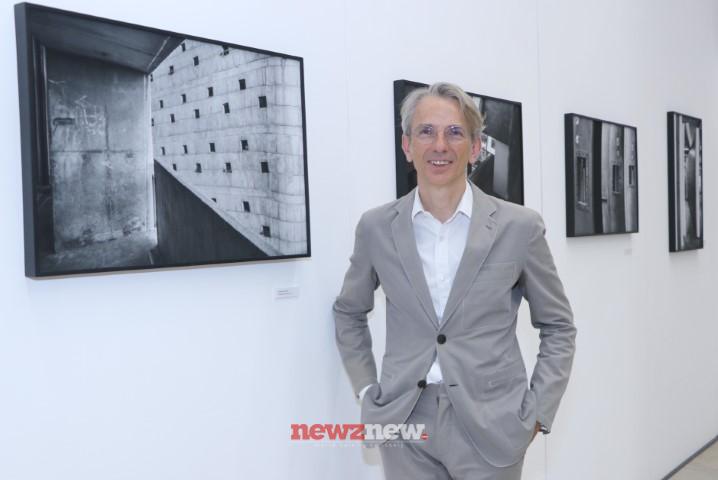 The exhibition was inaugurated by the esteemed Chief Guest, Shri Dharam Pal, IAS, Adviser to the Administrator, UT, Chandigarh.
The exhibition showcases Lenain's personal and subjective approach to photography, capturing the beauty of concrete architecture. "I am not among those left aghast by Brutalism. Quite the contrary: concrete, when handled by the greatest architects, has always seemed tender to me. It allows for sensual and dizzying curves, the alternation of empty and full, a plunge into solitude and reverie. Concrete allows for a constant, almost musical tension: rectangle contrasts with curve, sharp edges with softened pro les, static with fluid, rest with movement. Here and there, buildings of strict verticality and horizontality contrast with the freedom of a curved ramp. And, as is often the case, a certain harmony emerges from opposites," said Lenain.
While emphasizing on Chandigarh's architectural marvel, Lenain mentioned, "There is nowhere better than Chandigarh – the Indian graft of this international style with powerful symbolism – for finding more matter for architectural reverie."
"India has been a formidable field for modernist architecture. Nowhere except maybe in Brasilia with Oscar Niemeyer has carte blanche been given to an architect to build a full city from scratch as Le Corbusier did in Chandigarh.
That's why I wanted to devote an exhibition only to these buildings. I did not want to follow the documentary genre but a personal subjective approach. A photograph of architecture is not necessarily a topographical survey: it can be the expression of an emotion," he further added.
Lenain's photographs focus on architectural details that, taken out of context, acquire a poetic dimension. The exhibition invites visitors to explore the sensual and dizzying curves of concrete, the alternation of empty and full, and the constant musical tension of rectangle contrasting with curve, sharp edges with softened profiles, static with fluid, and rest with movement.
The exhibition harmoniously blends buildings of strict verticality and horizontality with the freedom of a curved ramp.
Emmanuel Lenain's 'Tender Concrete' exhibition will be open for public viewing from April 18 to June 30, except on Mondays and gazette holidays, between 10 am to 4:30 pm. Visit the exhibition to discover the captivating allure of concrete architecture, as captured through the lens of Emmanuel Lenain.
Emmanuel Lenain works are available on his Insta Handle emmanuel_lenain