Experts emphasize the importance of prenatal screening in early intervention and management of Down Syndrome: An awareness program followed by online story telling session was organized by Chandigarh Down Syndrome Society (CDSS) on the eve of World Down Syndrome Day at Government Medical College and Hospital (GMCH), Sector 32.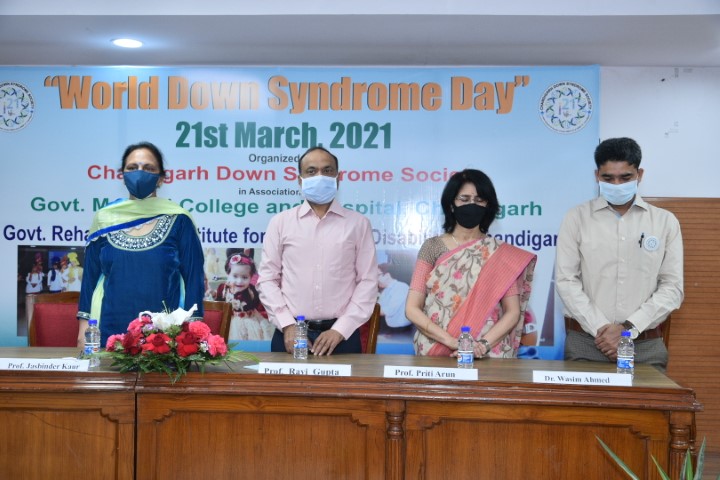 Experts highlighted the need for prenatal screening in early intervention and management of chromosomal disorders such as down syndrome.
Dr. Gurjit Kaur, President, Chandigarh Down Syndrome Society (CDSS) welcomed the guests and gave a brief introduction of CDSS. She said that Chandigarh Down Syndrome Society was established in 2015 under the dynamic leadership of late Prof. BS Chavan who had a vision of not only uniting the families but also providing the healthcare services and skill developmental facilities to empower these children to be self-sufficient and live a healthy and contented life. The two main objectives of CDSS are to provide prenatal screening to all pregnant women for chromosomal disorders and to empower the persons with Down Syndrome
Prof. Jasbinder Kaur, Director Principal GMCH, Chandigarh was the Chief Guest on the occasion while Dr. Ravi Gupta Medical Superintendent (GMCH) and Dr. Priti Arun, Joint Director, Govt. Rehabilitation Institute for Intellectual Disabilities (GRIID) were the guest of honors.
Prof. Jasbinder in her address appreciated the initiative of Prof. BS Chavan. She also emphasized the importance of prenatal screening of all pregnant females and promised to extend full support to CDSS. Dr. Ravi Gupta promised to provide support to persons with down syndrome whatever possible.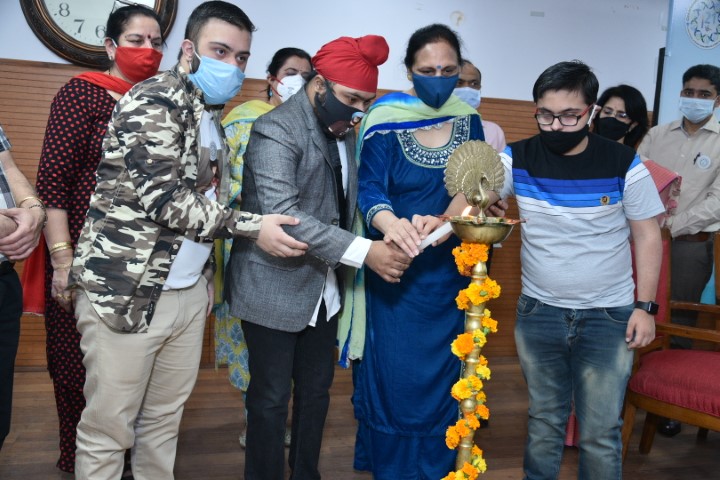 Dr. Priti Arun who has been associated with CDSS highlighted the measures to be taken to achieve inclusion of persons with DS in mainstream society. She added that services in terms of clinical, educational and vocational are being provided to persons with DS in GRIID. A special dedicated clinic has also been taking place for the last two years for persons with DS.
Arshnoordeep Singh, a person with Down syndrome while speaking on the occasion thanked CDSS for helping him and other children like him in encouraging them and helping them in becoming independent.
Sunita Purang, parent of a Down syndrome child said she was very upset initially but CDSS has helped a lot by not only offering free treatment but also in connecting with other parents of Down syndrome children. We as parents went our children should be rehabilitated by offering them employment so that they are independent.
Every year since its inception CDSS has been organizing variety of activities and services for persons with down syndrome. Under the banner of CDSS parents are actively participating in organizing various events, regular health camps, motivational talks, interaction of children with Down Syndrome with UT Government officials, carnivals, workshops and other time to time activities.
Parents can join CDSS through its official website. Here queries of parents related to their children with Down Syndrome are answered and a support system is provided to the families to make their children self-sustainable and respectable member of our society.
The office bearers, EC members and other doctors of GMCH who are selflessly providing their services were felicitated by the chief guest. Vote of thanks was proposed by Dr. Wasim Ahmad, Secretary, CDSS.