Extra Home Loan Savings Through Balance Transfers: The festive season brings with it countless reasons to celebrate, especially for those who are looking to cash in on their extra savings. The season is rife with festive offers and deals, helping Indians make easy purchases during the festivities.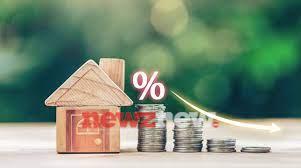 The same is true is for aspiring homebuyers as well, with home loan interest rates and property prices both on the lower side, making it possible for the buyers to complete their dream of owning a home.
Home loan lenders are eager to offer low home loan interest rates to further boost the festive sales. Eligible applicants can benefit from competitive interest rates, flexible payments, repo rate linked home loans and much more.
Not only do they stand to save substantially, they can rest easy knowing that the entire borrowing journey will be hassle-free and smooth, and they can finalise their new properties before the auspicious festivities begin. s
If existing home loan borrowers are worried about losing out on the current market offerings low interest rate trends, they don't have to fret much at all. Individuals who are already servicing home loans at a higher interest rate also stand the chance to partake in the festive savings, through choosing to transfer their home loan balance to a new lender.
There are several other benefits attached to home loan balance transfer that often escape the public eye due to the lack of information. Use this article to plan your balance transfer journey this festive season, so you can benefit from competitive interest rates and save on your interest outgo.
There's no reason to believe you can't still optimise the savings you can potentially make on your home loan, even if you've already started repaying the amount on a previously agreed upon interest rate. Lenders are willing to allow eligible borrowers the home loan balance transfer, so they get another shot at revisiting certain home loan terms and bag better offers on their ongoing home loan.
Here are some of the most notable features of a home loan balance transfer –
Lower Interest on Your Remaining Home Loan Balance
The primary function a home loan balance transfer is to give borrowers a chance to renegotiate their current rate of interest and thereby, their monthly EMIs, so they can stand to save more on their EMI outgo. Your new lender pays your outstanding home loan amount to your original home loan lender, allowing you to repay the same amount to them, at a lower rate of interest. Applicants who meet the eligibility criteria should be able to lower the interest rate with ease.
Renegotiate Repayment Terms
Another added advantage of transferring your home loan balance to a new lender is that it also affords you a chance to tailor your repayment tenor further to what it already is. This means you can either shorten the remaining repayment tenor or opt for a longer tenor to make way for easier repayment.
Additional Top-Up Facility
What's more, you can even avail of additional funding over your ongoing home loan, through a top-up loan, worth Rs. 1 Crore, or even higher – depending on your financial requirements and eligibility. The sanction process for the top-up loan is far smoother and easier, as the lender already has your documentation and profile details and will only need some additional information to verify your application. Avail of a top-up loan at reasonable rates, along with transferring your home loan balance.
Pre-Approved Seasonal Offers
Home loan borrowers can also avail of pre-approved offers on their home loan balance transfer if they do their research right and find a lender whose festive offers help your cause. This can help you secure a better home loan interest rate on your home loan or save in other ways like avoiding a hefty processing fee or sanction fee.
Now that you are aware of your home loan balance transfer options, use your discretion and see if the move is meant to save you more on your home loan by applying for a balance transfer today.