Self-taught Fashion Designer teaches future designers, Kiren Sandhu Designer Studio  holds first certificate distribution ceremony  
Famous Hindi TV Actress Ankita Sharma distributes certificates to young fashion industry entrants
A talented self-taught fashion designer, Kiren Sandhu who has designed designer wears for various Punjabi actresses and singers like Jasmine Sandalas, Himanshi Khurana, Kaur B, Kanika Maan, Oshin Brar, Nisha Banu and Nimrat Khaira to name a few, organised a Certificate Distribution Ceremony at her training centre- Kiren Sandhu Training Centre which is a vocational training centre for girls, in Phase 3 A here. Popular Indian Television Actress and winner of ticket to Bollywood Show,  Ankita Sharma was the Chief Guest . Ankita was lead actress in  'Ek Shringaar-Swabhimaan' serial on Colors and her acting skills were noticed also in Zee TV serials like Lajwanti ,Yeh Vaada Raha etc.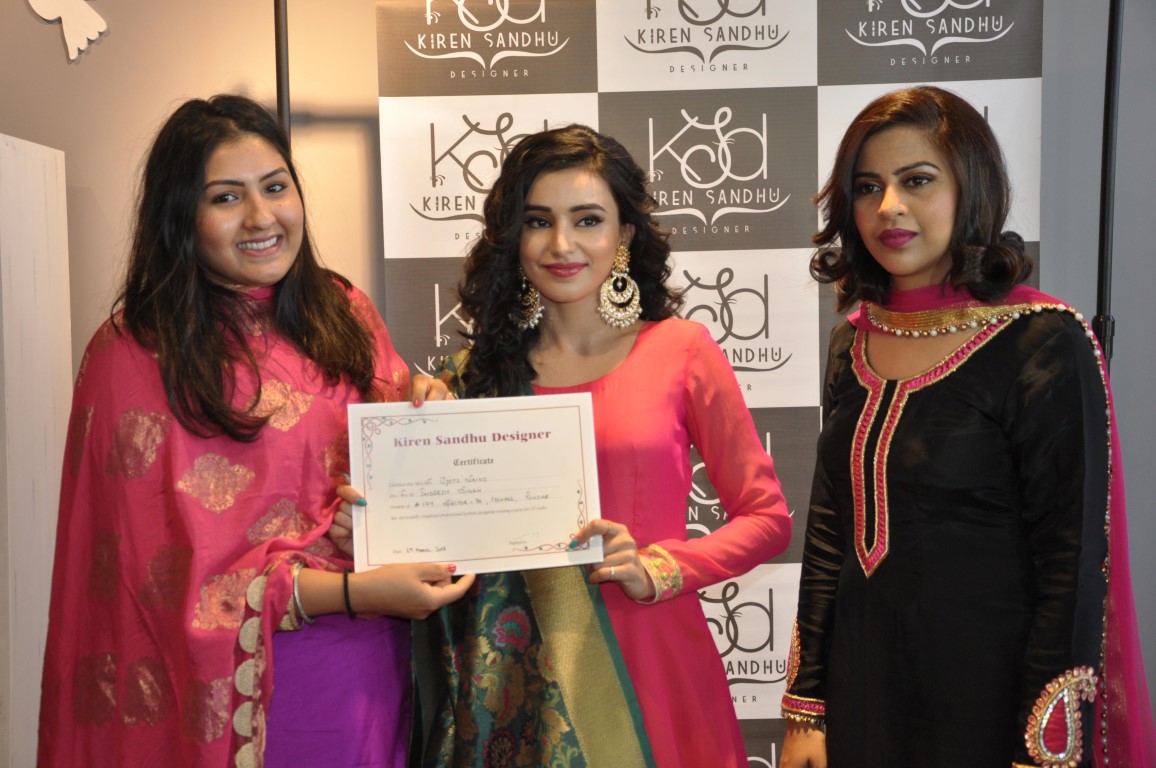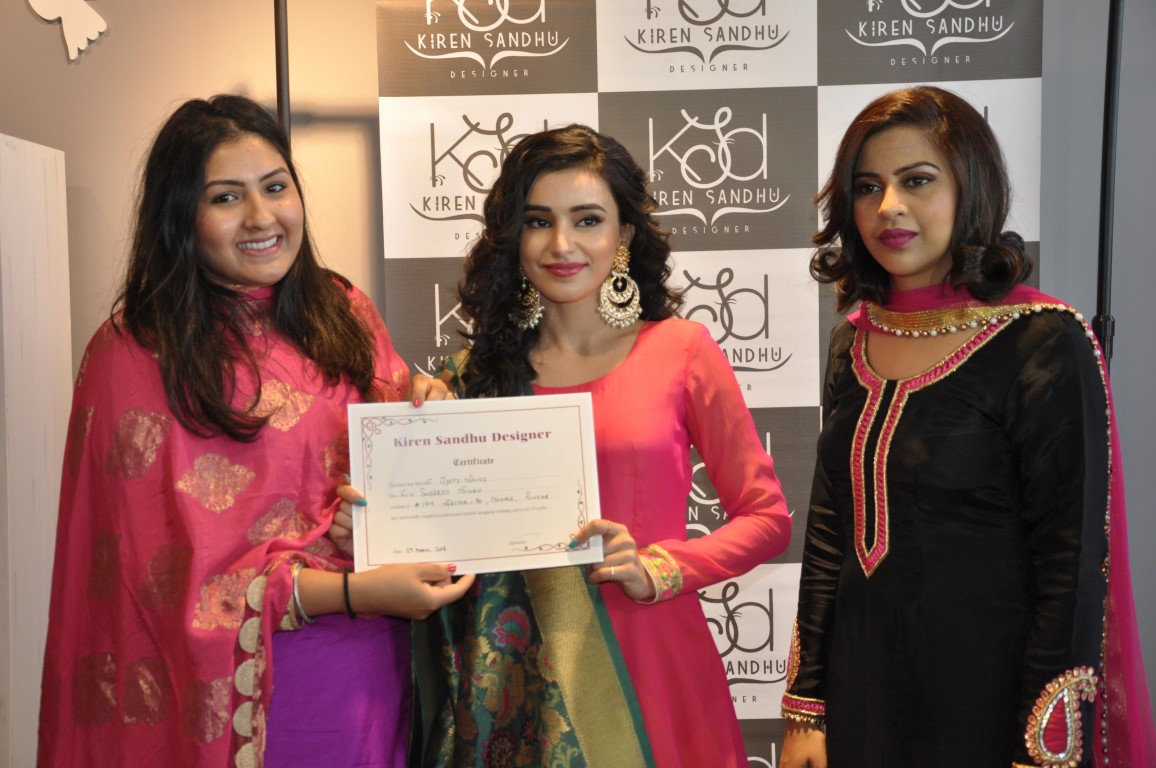 The event was organised in order to motivate young girls who had been receiving training at Kiren Sandhu's training centre. In total, twelve girls who had been a part of the training session for last two months were rewarded with a certificate. The certificates were given away by TV Actress , Ankita Sharma.
"Being a self made designer, I truly realise the value of a guidance & mentorship during the learning process. With this thought in mind, I am looking forward to impart skills to girls to make them self dependent. I wish to make these girls fashion industry professionals and I highly appreciate the dedication they showed in their work." Said Kiren Sandhu.
 The Kiren Sandhu Designer Studio  & training centre was inaugurated a few months back. In such a short span of time, the studio has become popular with fashion enthusiasts of the region. It is gradually becoming a hub for fashion training also and a fresh batch has already enrolled for a 6 month training programme.
The young & beautiful TV Actress Ankita Sharma, who has herself worn the dresses made by Kiren, said, "I know Kiren for her unique designs which you all are well aware of. I highly appreciate her efforts of sharing her knowledge and experience with young girls who can work on these skills and reap fruitful results."
A student in Kiren Sandhu's Training Centre Ravinder Kaur said, "I have truly learnt a lot from Kiren Ma'am and Master Mohan Ram Arya the training Instructor.  They taught the minute details of designing very patiently. The learning which i received here will help me gain employment in future and I thank Kiren ma'am for the same."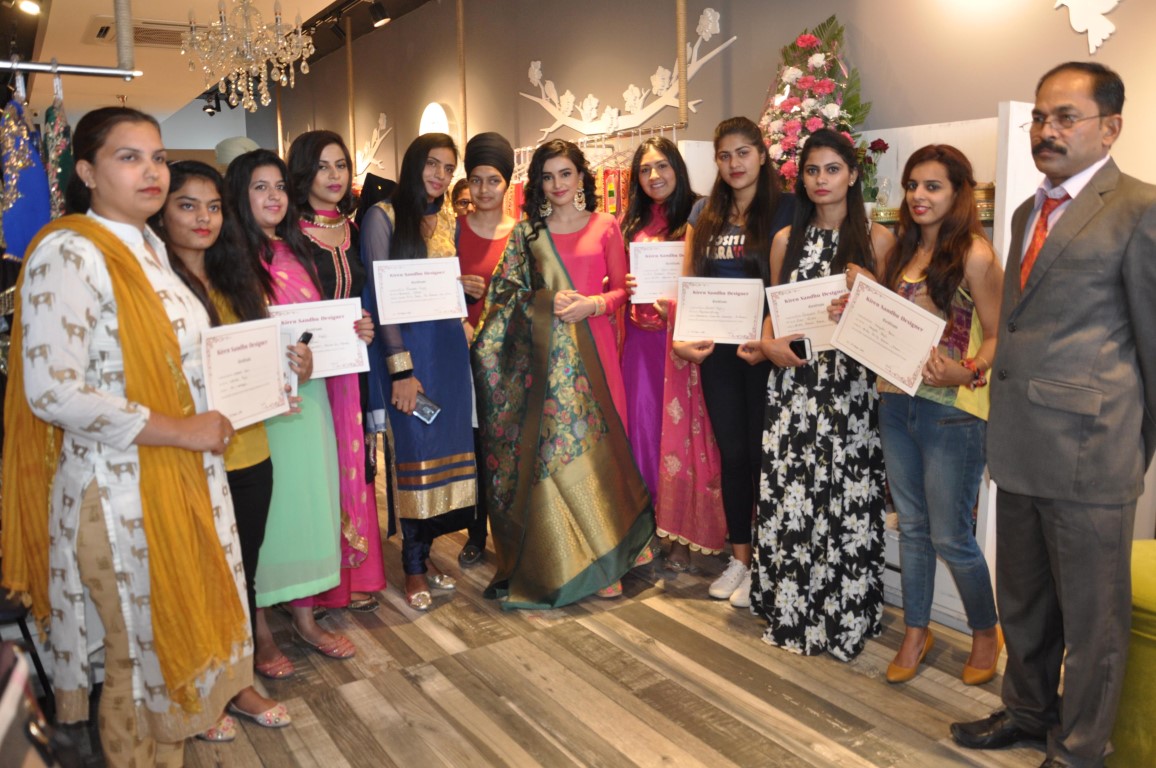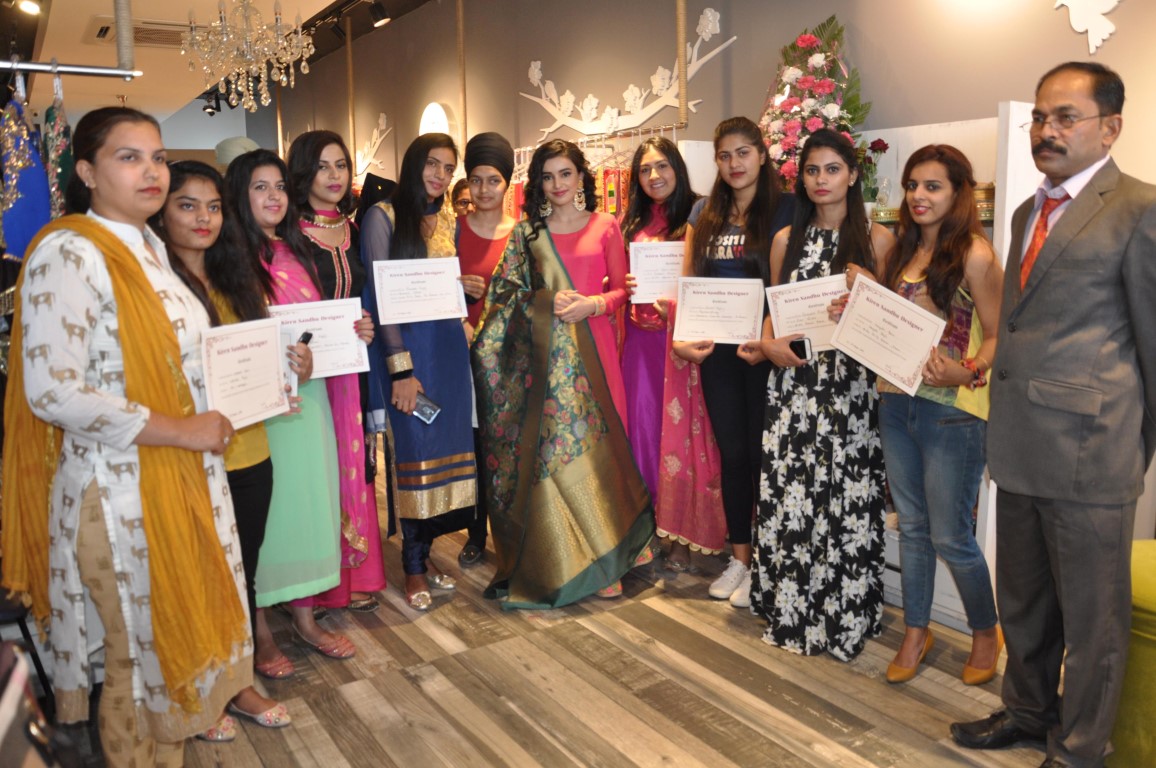 It was a moment of encouragement for the young girls who got a chance to learn from such a distinguished designer. In addition to running a studio as well as a vocational training centre, Miss Sandhu donates some of her designer suits every year to girls of Punjab's hinterland, who might find it hard to secure a piece of decent clothing, due to financial reasons. This is what differentiates her from other fashion entrepreneurs.