NewZNew (Chandigarh) : The British School, Sec 44, Chandigarh held  'Au Revoir'  a farewell function for the Class XII Batch of 2015-16. Class XI students organized many interesting events for the outgoing first batch of Class XII at the farewell titled aptly as 'Au Revoir'. The event began with a prayer to seek blessings for the students.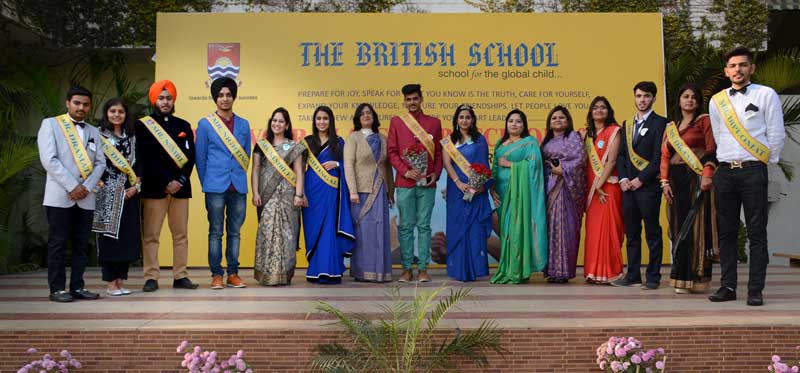 A  Ramp walk followed by rounds of intense quizzing by the judges, singing , acting &dancing  led to the selection of Diksha & Hitesh for Dramatics award, Bhavika, Aquib were adjudged Best  Orators, Yadwinder won sang & played the guitar to be given the title of 'Nightingale' alongwith Shivangi who sang from her heart. The Diplomatic skills award was justified for  Akshat & Aarzoo as they answered brilliantly to the rapid fire questions thrown at them on issues of major concern to the World by the judges.
The crown for Stellar of the school (female) was awarded to Ragini & the official Cufflink set for Stellar of the School (boys) was pinned on Mankiran. Mona Sethi, Principal, The British School, Chandigarh blessed the students and wished for all students to continue on the path of success while being rooted to humbleness and working for development of a better World for all mankind.