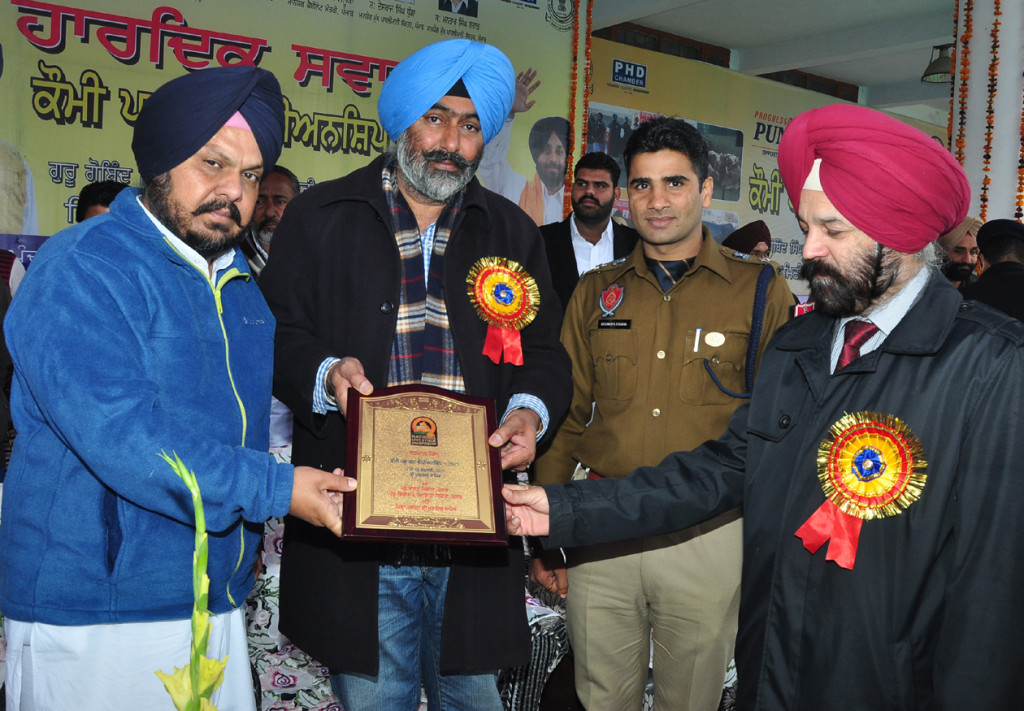 NewZNew (Sri Muktsar Sahib) : The Chief Parliamentary Secretary of Punjab rural development department Mr Mantar Singh Brar was the chief guest, while SAD Malwa zone president Mr Rozy Barkandi presided over the National Livestock Championship & Expo 2015 being held at local Guru Gobind Singh Stadium.
 Addressing a gathering of those practicing animal husbandry, CPS Mantar Singh Brar said that farmers should take advantage of the subsidies Punjab government offers to those takig up animal husbandry. He said that along with agriculture farmers could take up allied business line fishery, dairy, pig rearing, goat rearing, poultry etc wherein they can improve their economic condition and can also fuel the state's economy. Inviting farmers to set up commercial dairy farming units he said that the state government was running a number of schemes to encourage this sector and was offering a string of subsidies too. Punjab contributes 8 percent in the whole country's milk production.
 He added that the Punjab government was laying special emphasis on providing better infrastructure facilities at the veterinary hospitals under which ten new veterinary polyclinics of around Rs 15 cr are being set up. Government is also spending another Rs 25 cron 48 veterinary hospitals at tehsil and block level.
 SAD Malwa zone president Mr Kanwarjit Singh Rozy Barkandi said that the Livestock Championship has been started to motivate farmers for taking up animal husbandry. The championship is a boon for not only the farmers of Punjab but that of other states as well. He added that for setting up biogas plant Punjab government offers 50 percent financial aide and maximum Rs 3.50 lacs grant is given for setting it up. He added that the state government was running special schemes for dairy farm operators.
 Prominent among others present included deputy commissioner Mr Jaskiran Singh, SSP Mr Kuldeep Singh Chahal, ADC Captain Karnail Singh, director animal husbandry Dr J S Sandhwa, joint director Mr Amarjit Singh, Dr Vinay Mohan joint director, Dr Parminder Singh deputy  director Faridkot, deputy director Dr Kulwant Singh, Dr Jaspal Singh deputy director poultry, deputy director Dr Arvind Sharma, deputy director Patiala Dr Mukhwinder Singh, Dr NP Khamman assistant director, Mr Pappi Thandewala, Manpreet Singh, Paramvir Singh, Kaku Sheerwali, Rajdeep Gupta and others.