Tata Sky Beauty inspires women to discover their own definition of beauty
Make-Up hacks, savvy fashion trends, delightful skin care tips and much more from the best in the industry, is what Tata Sky Beauty promises to bring to households across the country. This festive season, Tata Sky — India's leading content distribution platform, launched its latest interactive service in partnership with FTheCouch (FTC) Beauty Studio, a Suniel Shetty initiative. Hesha Chimah, a popular fashion influencer launched the service today in Chandigarh and also gave the audience a few make-up tips.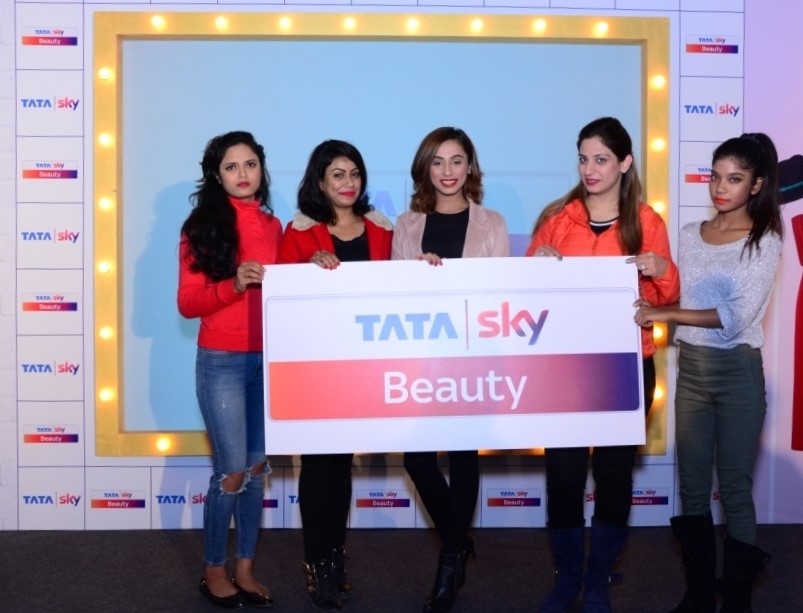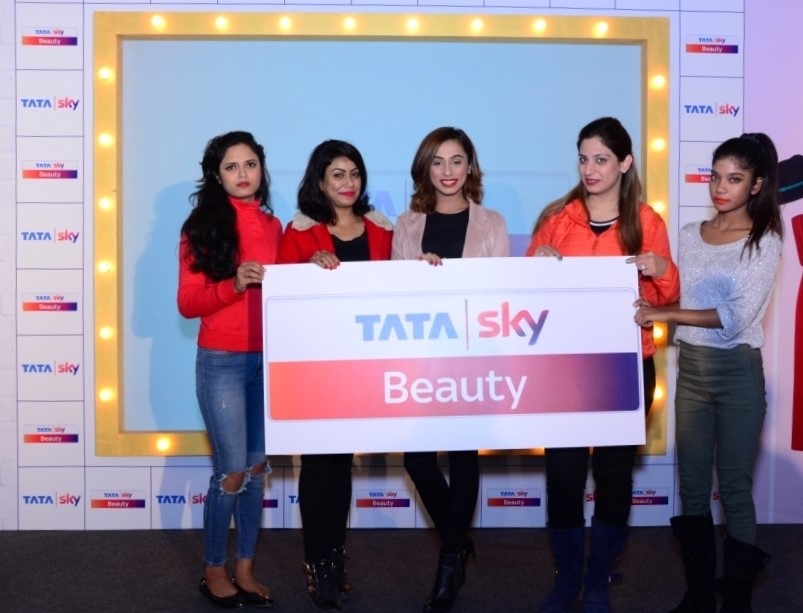 Tata Sky Beauty will bring home beauty wizards, who work their magic to transform your favourite actors into stars. They will share tips & tricks on makeup, skincare & the latest fashion trends in an easy to understand DIY format at the touch of a button.
On the launch of Tata Sky Beauty, Pallavi Puri – Chief Commercial Officer at Tata Sky says, "Tata Sky has always launched interactive services that inspire and encourage its subscribers to learn, grow and improve in areas that interest them. Tata Sky Beauty is designed to build (DIY) skills in grooming, styling and care and will inspire women to look good and feel confident at all times! To create this recipe of confidence Tata Sky has tied up with FTC beauty studio who will bring to the service the best-known experts in the field of beauty & fashion."
In association with FTC Beauty Studio, Tata Sky Beauty will get celebrity make-up experts & stylists such as Bharat & Dorris, Ambika Pillai, Subhash Singh, Shan Mu, Aalim Hakeem, Anju Modi, Tarun Tahiliani, Kavita Bhartiya, Payal Jain and skin care experts such as Dr. Swati Maheshwari to recreate Bollywood's glamour from the comfort of your living room. The service also boasts of a pool of social media talents such as Shruti Anand, Noorin Sha, Hesha Cheema, et al.
On this initiative Superstar Suniel Shetty, stated, "After launching Fitness & Acting Adda with Tata Sky, I really look forward to yet another association with Tata Sky for FTC Beauty Studio. It is a service which every household in the country will appreciate and deem useful".
This is the only service today providing 24×7, non-stop access to everything related to Beauty- Makeup, Fashion and Skincare. The unique addition to this service is that of the Kids Special segment that gives tips & updates on hair style and fashion trends. The service will include a Sunday special vignette 'Zindagi Khoobsurat Hai' and show 'Saas, Bahu Aur Beauty' giving subscribers a glimpse into the day-to-day lives of TV celebrities.
Akshay Vatsa, Cofounder & CEO of FTC Talent Media & Entertainment Pvt. Ltd.  said, "Our vision at FTC has always been to create innovative content and provide our users a convenient access to our offerings. Extending this thought, we are happy to launch FTC Beauty Studio with Tata Sky Beauty to help the audience learn and empower themselves to create their own Beauty recipe, with the best in class experts from the field of Fashion and Beauty." 
Tata Sky subscribers can avail the service at Rs. 59/- per month on Ch #119 and will also be available on the Tata Sky Mobile App. Tata Sky has an array of 19 services, some of which are Tata Sky Fitness, Tata Sky Acting Adda, Tata Sky Dance, Tata Sky Cooking, Tata Sky English, Tata Sky Vedic Maths, Tata Sky Comedy, Tata Sky Classic Cinema, Tata Sky Javed Akhtar, Tata Sky Music + and many more.