Felicitation of Talent with Talent Hunt 2018 show organised by Janki Devi Memorial College :This was the day dedicated to celebrate display of talent by fresh students of Janki Devi Memorial College. Curtain was raised from series of performances by very talented students of  the collage in streams of Art, Culture, Poetry, Dance and Singing.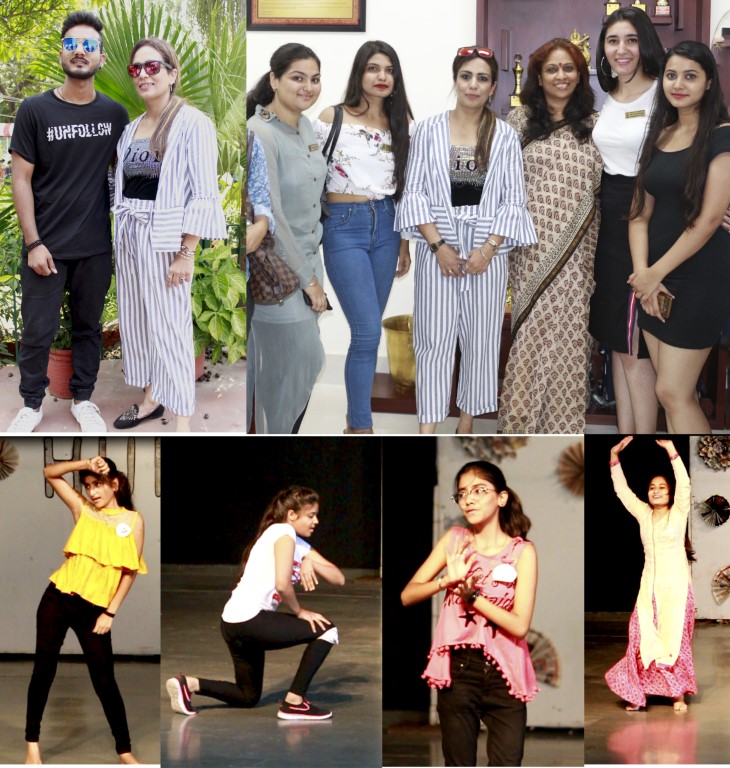 Freshers of the college were provided a unique platform to showcase their talent and creativity. Gracing the occasion was famous singer Ashish David who enthralled everyone with his entertaining musical performance.
Occasion also had ace makeover expert Mallika Gambhir, Persona spreading awareness among students about self grooming and importance of natural beauty care. Mallika also offered stunning makeovers for the winners, Students were very upbeat to gather information on subjects pertaining with beauty, makeovers and skin care.
" I have felt proud to be associated with the event and spread awareness on a topic that is very crucial for young students, they have many concerns and worries when it comes to using right beauty products for skin care and perfecting art of self grooming, we tried to make an en devour to launch an awareness drive today and made them aware about Natural ways to attain beauty and remain youthful, regarding the same publicity material was distributed and discussion was held.
Speaking on the occasion,  Dr Swati Pal, Principal, Janki Devi Memorial collage expressed, "this platform serves a unique opportunity to all the students on the concourse of the talent show. We are happy to have received super exceptional response, i am happy that all the students aligned together to put up a show of creative nature and they will also repeat the camaraderie every time they do the show.