Female riders in Chandigarh take the #HelmetOnLifeOn pledge : Strengthening its commitment towards safer mobility on Indian roads, Honda Motorcycle and Scooter India Pvt. Ltd. joined hands with Chandigarh Traffic Police to support their #HelmetPehnaoBetiBachao initiative for spreading awareness on safe riding practices among female riders in Chandigarh.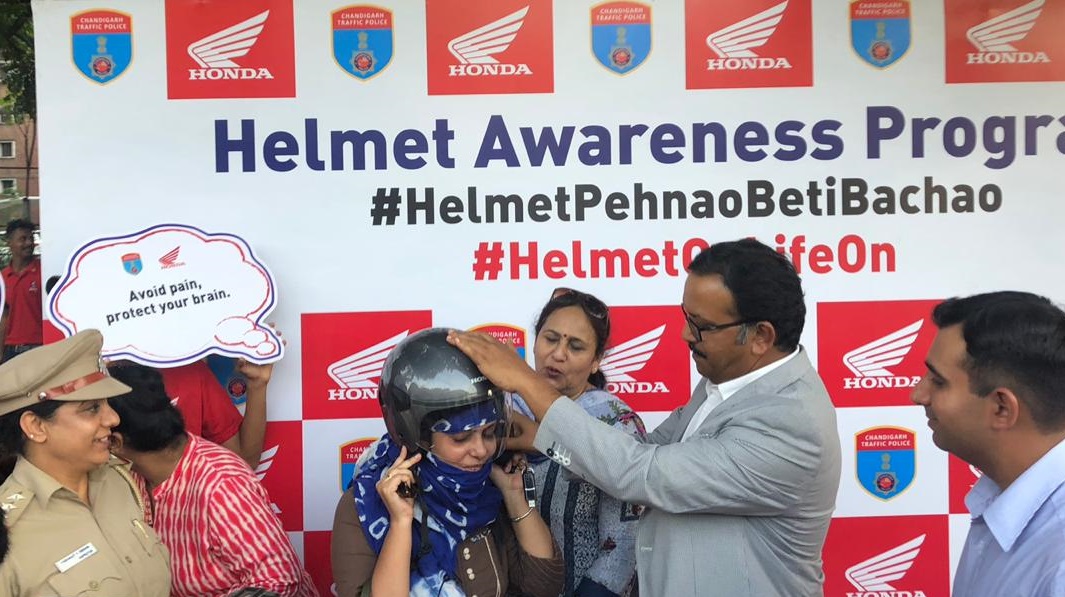 Kicking-off a new chapter of #HelmetOnLifeOn initiative, as a socially responsible corporate, Honda has joined hands with the Chandigarh Traffic Police to motivate women under their #HelmetPehnaoBetiBachao initiative. The campaign commenced on 3 October, 2018 in the presence of Mr. Prabhu Nagaraj, Vice President, Brand & Communication, Honda Two Wheelers and other officials from Chandigarh Traffic Police.
This Helmet awareness activity has already covered three main locations of the city –  Govt. Press Traffic Signal, Piccadilly Chowk, Tribune Chowk and will now move to Aroma Light Point for its last phase. Females (both riders and pillion riders) are being educated on importance of wearing helmet aligning with the new compulsory helmet wearing notification in Chandigarh.
To further this cause and ensure women's safety on Chandigarh roads, Honda not only distributed helmets to more than 150 females challenged by the traffic police, as a motivation to wear helmets, but also appreciated with Honda goodies to those who were already wearing helmets.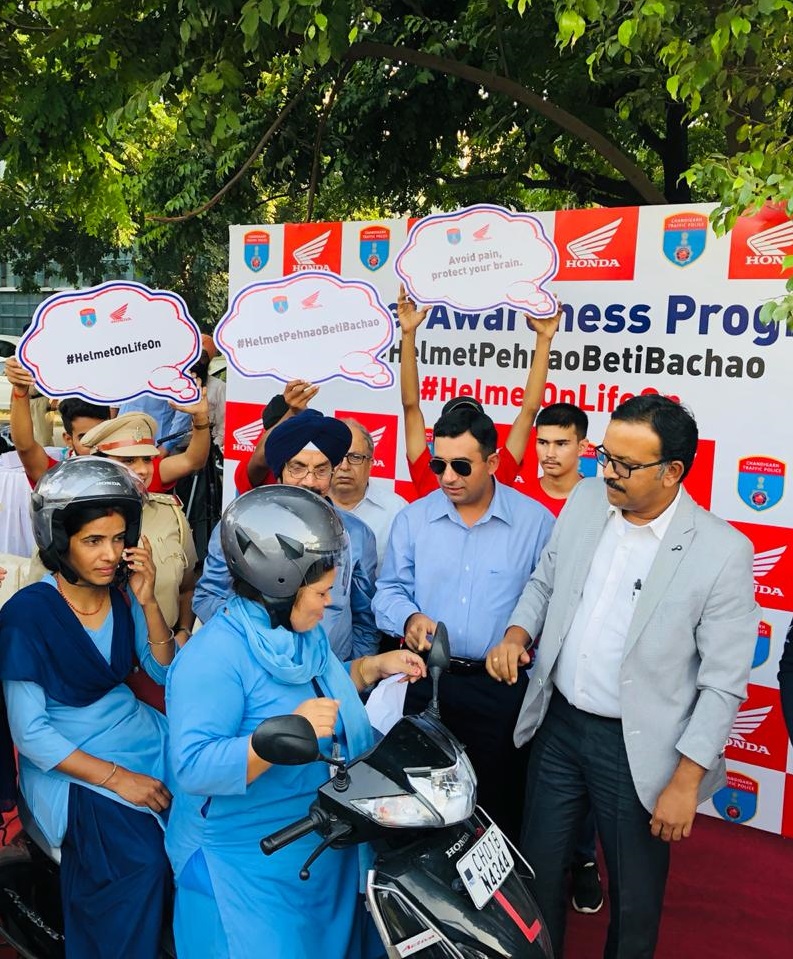 Speaking on the occasion, Mr. Prabhu Nagaraj, Vice President – Brand & Communication, Honda Motorcycle and Scooter India Pvt. Ltd. said, "Honda supports the #HelmetPehnaoBetiBachao initiative by Chandigarh Traffic Police regarding the new rules mandating helmets for all female riders in the city. Our road safety commitment motivated us to support this initiative in Chandigarh to empower women and create further awareness on safe riding. More than 350 participants took the #HelmetOnLifeOn pledge. Honda is humbled by the response received so far and we're encouraged to extend our efforts in the city in near future."