Fenesta Launches Aluminium Windows and Doors portfolio expansion: Fenesta, India's No 1 brand of Windows and Doors launches Aluminium Windows and Doors systems to cater to all application needs of Retail and Institutional customers.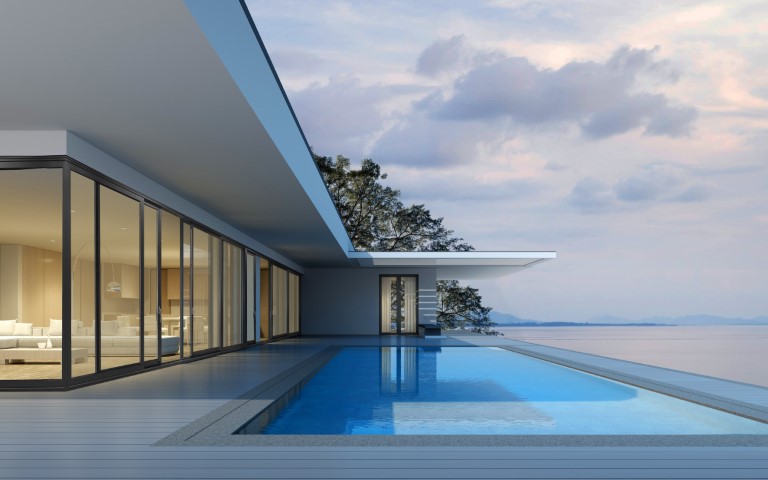 UPVC windows and doors systems major Fenesta, a part of the DCM Shriram Group, has diversified into Aluminium windows and doors systems which are super classy in aesthetics and performance. The company had launched an Aluminium range for residential and commercial applications.
Initially, the products are being offered to institutional customers Pan India and retail customers in the NCR, Hyderabad, Pune and few select territories on demand, but soon the range will be rolled out nationally. Fenesta has been focusing on individual dwellings as well as institutional customers and has been continuously focusing in metro as well as Tier 2/3 cities. Today, Fenesta services more than 327 cities and its increasing.
Commenting on the launch, Saket Jain, Business Head, Fenesta explained how Fenesta is transforming into a total window and door system provider, from only UPVC proposition.
"We are the largest organised windows and doors solution brand in the country. However, we aim to be the leader in the entire windows and doors market. Considering that Aluminium still rules with a more than 60% share in this category, it was natural for us to look at that market as well. For us, this change is an organic progression aimed to growth.
It is estimated that Aluminium accounts for 60-70% of the windows and doors market in India, UPVC has a 12-15% share and the rest is wood and others. The bulk of windows and doors market is unorganized with no quality standards. Our aim is to ensure that the best solution is provided to each buyer which meets all quality norms. 
Saket Jain says that change is a constant at Fenesta and the company tries to remain ahead of the curve with respect to market conditions. Explaining why the company shifted focus from just projects to retail as well few years back, he comments, "We had identified that there is a huge market in the retail segment and therefore decided to foray into retail as well and not just on institutional sales , which had been the mainstay of our business till a few years ago. Earlier most of our business was coming from institutional buyers. At that time, we took a considered decision to widen our customer base by focusing on the retail segment. Given the fact that trained manpower providing excellent installation and after sales service to all cities is a huge challenge, we took it up. Today the situation is quite different, as a substantial percentage of our sales is contributed by retail."
According to Saket Jain, the market in metros and T1 cities is maturing, as the growth of new construction and renovation is stabilizing. "Fenesta still receives the majority of its business from mature markets, but we see increasing traction in T2 and T3 cities, just as is the case with the auto, paints and other sectors."
Interestingly, the Fenesta marketing team has assessed that the market for Aluminium window and door systems is increasing with apertures increasing in size. "In Punjab/Mumbai, we have found that windows are high as 2.5m- 3 m and more. In such cases Aluminium System is better suited. Besides, Aluminium would be a best fit for some of the designs of windows and doors." Fenesta has serviced 327 cities across India, through 200 channel partner showrooms and liked service centres. By the end of 2020, the company aims to add another 20 making the total number of channel partner showrooms to cross 220.
"We are engaged in adding more depth to the reach of the Fenesta brand. Since we are a brand to reckon with in this segment, we find that many dealers and distributors who are already engaged in the building products sector keen to partner with us. The window and doors segment provides an added dimension to their business, while we benefit from their established customer-base and goodwill. With our portfolio expanding to Aluminium, we are confident that our channel partners will find it more rewarding working with Fenesta."
Saket Jain explains that windows and doors is a different business compared to other categories. Here each window or door is customized to the aperture size so there is no finished product inventory management required. A drive to sell with great local connect and a showroom with all Fenesta products is all that is required to become a Fenesta channel partner. The 365-day Fenesta customer care centre which helps with lead generation and customer service, and a structured Learning and Development program which helps in on boarding channel sales executives are some of the key initiatives to support channel partners
Fenesta's window fabrication facilities are located in Bhiwadi (Rajasthan), Hyderabad and Chennai. "We are in an expansion mode since we are operating at more than 80% capacity. Given that we have been witnessing a double digit growth in business annually, we need to augment this capacity."