'Festival of Gelatos' starts at WelcomHotel Bella Vista: A 'Festival of Gelatos', has kicked off at WelcomHotel Bella Vista, Sec 5, Panchkula. The festival was formally announced by Manohar Reny Duddi, Executive Chef, Contel(WelcomHotel Bella Vista)  and Vivek Khanna, GM, WelcomHotel Bella Vista by holding a unique live demonstration, given by use of a 'Pasturomaster' machine which pasteurizes the base of the gelato and makes it safe for consumption.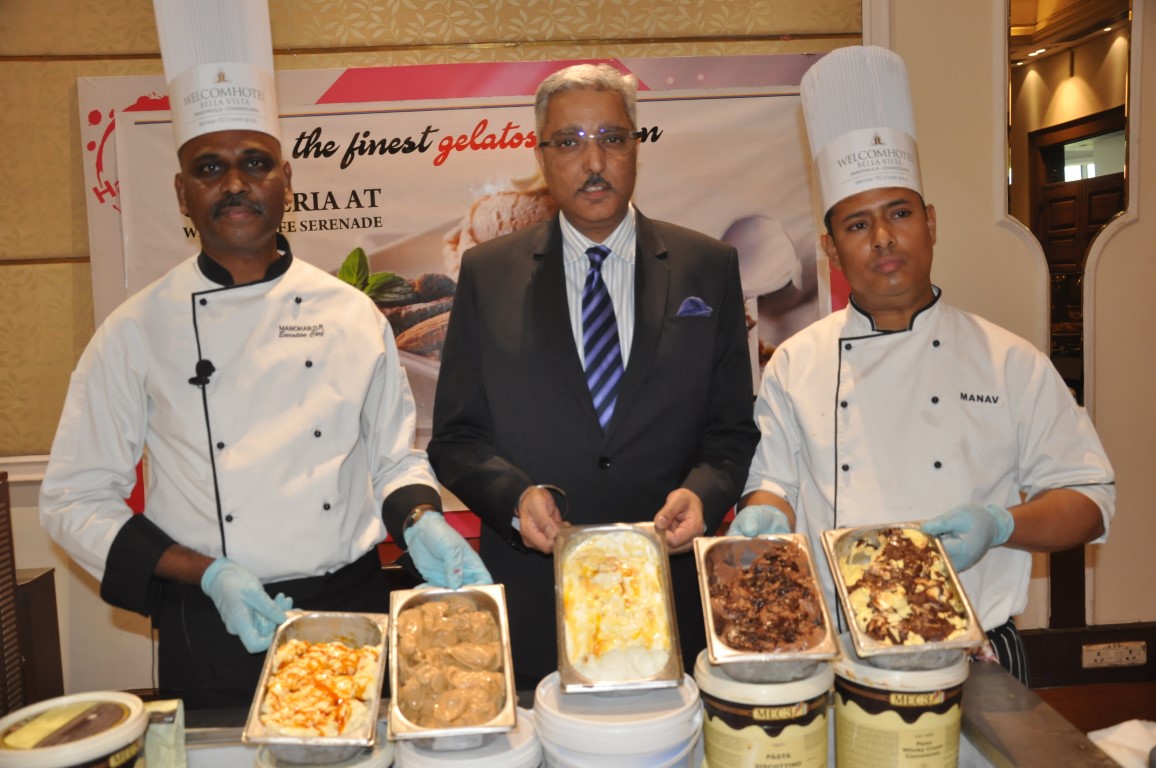 Two kinds of gelatos being offered at the festival were prepared using the machine. Later a gelato  tasting session for media was held, so as to provide them an experience of tasting authentic Italian gelato. The festival is a novel way to counter the harsh North Indian summer by giving gelato lovers a chance to savour a lavish spread of regular, premium, exotic gelatos and even gelato desserts.
"We are probably one of the few hotels in Northern India who own the necessary equipment to make gelatos. The 'Pasturomaster' machine cools down the Gelato mix and holds the base for a period of 36 hours. We have batch freezers as well to make batches of gelato. The equipment is imported from Carpegiani, Italy and is very expensive. We also use authentic Italian mixes and flavors imported from Italy. The quality of ingredients and infrastructure basically dictates the taste of the product." Said Vivek Khanna, GM, WelcomHotel Bella Vista.
As many as 16 flavors of gelatos are being showcased at the festival which include  certain unique & exotic  flavors like Biscottino, Mango Yuzu, Red Velvet & Whiskey Cream.
It is noteworthy that Gelato more informally is called Italian ice cream, though there are a lot of differences between the two. These were enumerated by Chef Duddi. "The main difference between a gelato and ice cream comes from the ratio of milk to cream – ice cream contains more cream than milk, whereas gelato is made with a greater proportion of whole milk to cream. Another differential is how the mixture is churned. Gelato is churned at a slower speed than ice cream, which creates a denser consistency since less air is whipped into the mixture. Ice cream is typically served frozen, around 0 F, whereas gelato is stored and served at a slightly warmer temperature, around 15 F. This means gelato is not quite completely frozen, making the texture softer and silkier than ice cream.  Gelato has less fat and so is a healthier option." Explained Chef Duddi.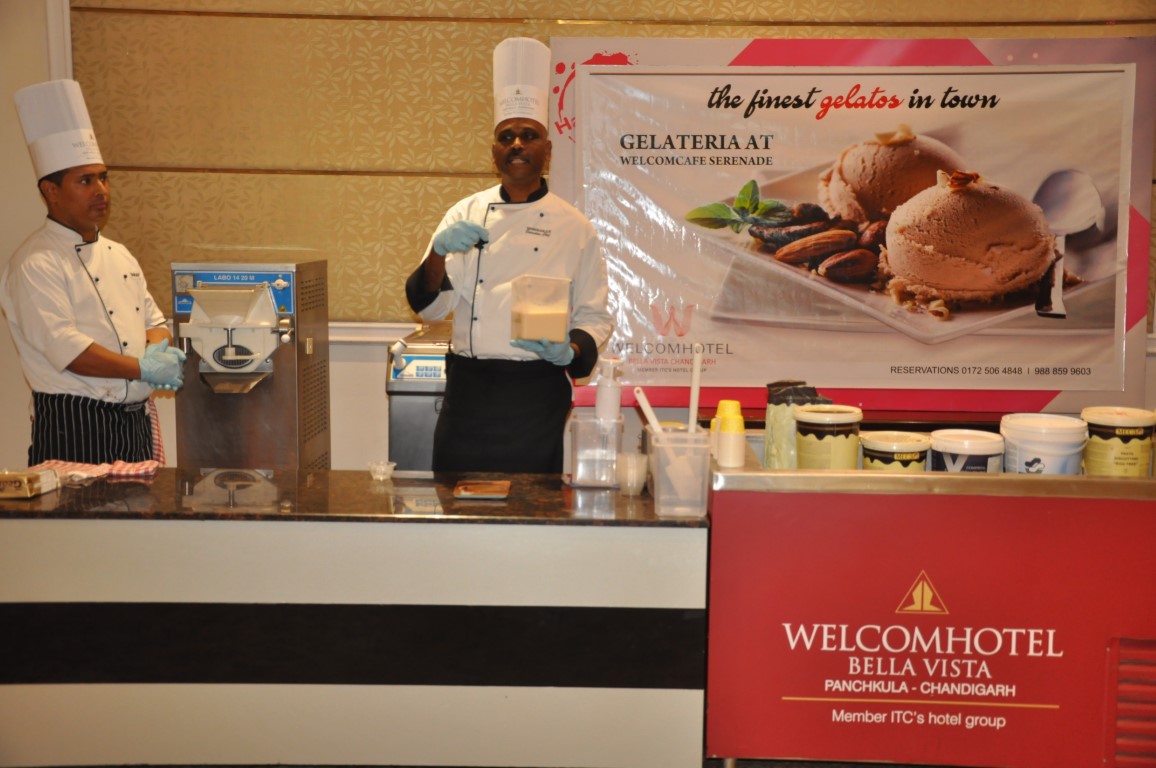 Meanwhile the festival is a paradise for authentic gelato lovers. In the regular section French Vanilla, Cacao & Fragola flavors are there. In premium one can choose between Mirtillo, Biscottino, Prima Fine, Alphonso, Mela Verte and Cookies. Exotic has a varied platter comprising of Red Velvet, Mango Zuzu, Dolce Latte, Monella, Ferro Rocher, Brownie and Whiskey Cream. Toppings are out of this world and the sauces to go with your gelato are tempting. There is availability of unique Gelato deserts for the connoisseurs. Vanilla Brownie Delight, Sundaes, Banana Split , Chocolate Lovers Dream are worth biting into.
What: 'Festival of Gelatos'
When: Entire month of May 2019
Where: WelcomHotel Bella Vista, Sec 5, Panchkula
Gelatos for two: Rs 250