Season of #FireAndIce At SOCIAL: Summer is here, and with it comes the overwhelming excitement of blockbuster season, and of the finale of TV's biggest hit, a bittersweet event indeed! For years we have binged it, argued with our peeps over who will claim the Iron Throne, and grown to love the characters like our own friends.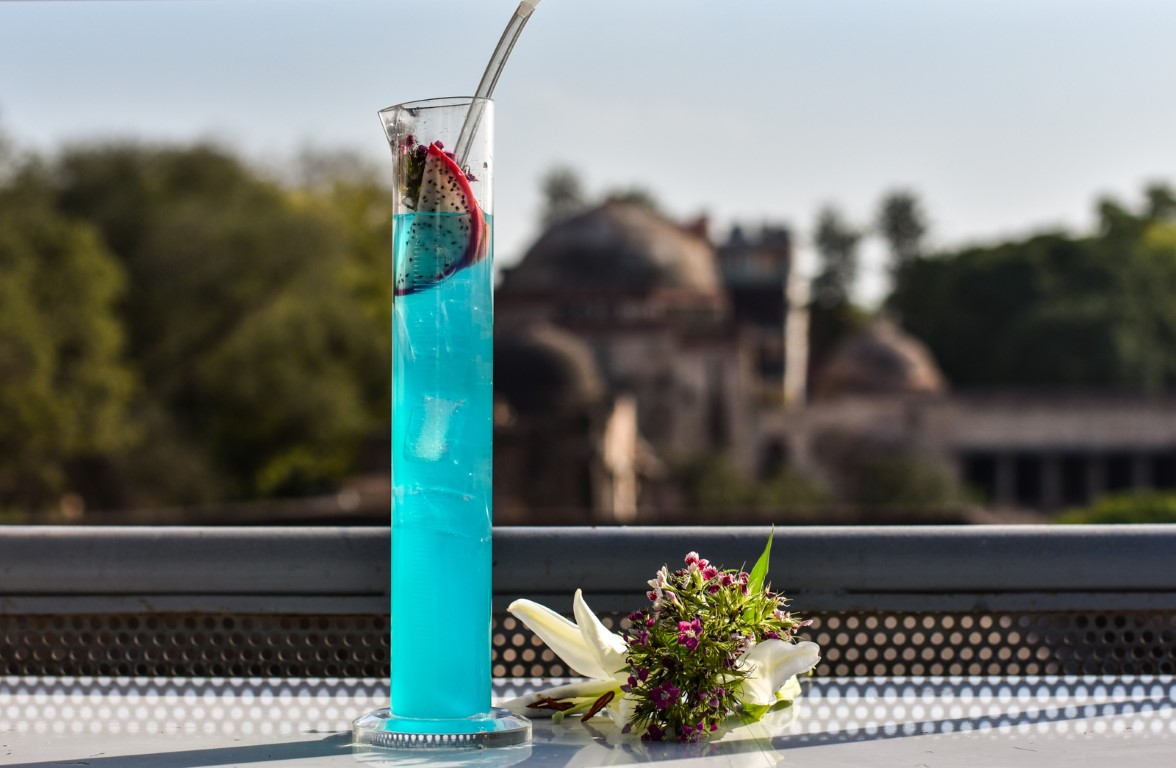 To celebrate the ending of this pop culture epic, Social has curated a special cocktail menu to drown your sorrows or cheer on your faves, when the show comes back for its final season. The menu has been curated and created by Vijay Prakash
Meet the whiz behind some of the most exciting and innovative beverages in the industry today. Vijay Prakash aka VP has been associated with Impresario Handmade Restaurants for over 13 years. His magic power? He can whip up a tall glass of goodness from whatever ingredients you throw at him! 
Vijay Prakash- Head Mixologist and Drinks Curator of Impresario (North & East) says, "There's nothing quite like kicking back with colleagues after work with a cocktail or two, and not are these any ordinary cocktails. The bar has an all-new menu featuring special cocktails each drink representing characters from Game of Thrones."
Starting with the Devilish Dwarf, this drink pays tribute to our favourite mischief maker with its spicy chili and tabasco flavour notes mingling with tequila and rounded off with a hint of sweet cherry. The Dragon Whisperer is a brilliant blue LLIIT (reminiscent of the famed outfit worn by the Mother of Dragons) and blends rum, tequila & vodka with floral notes and some fresh dragon fruit.
With its dark colour that harkens to the Night Watch, the Secret Royal LLIIT has earthy hints of cilantro, and a full-bodied flavour. Fruity, and the loveliest shade of pink, The Blossoming Bud mixes vodka and tequila, with cherries, cranberry and strawberries, showcasing its hidden power packed flavours, much like the character it is based on. The Mad Queen is a robust LLIIT with citrus undertones, grapefruit and a hint of Red Bull (much like the bullish queen it is named for).
Last, but far from the least, A Brother's duty, represents the male half of a golden-haired duo, and its golden shade is a testament to this. Imbued with fresh basil, mint and spices, this drink is sure to seduce your senses!
Make your way down to Sector 7 SOCIAL, and drink to the culmination of years of intrigue, excitement, anger, heartbreak and mysteries. 
About Impresario Entertainment & Hospitality Pvt Ltd: Impresario Entertainment & Hospitality Pvt. Ltd. is a company founded by Riyaaz Amlani & Kiran Salaskar. IEHPL began its journey in 2001 with its maiden venture Mocha – Coffees & Conversations, which has been Impresario's claim to fame. Over the years Impresario's operations have cumulatively expanded across the country and its umbrella of brands now includes Smoke House Deli (the transformation of refined dining into casual chic), Salt Water Café (a contemporary take on timeless European cafés), The Tasting Room (quaint wine haven), Stone Water Grill (modern world cuisine accentuated by a wood fired oven and charcoal grill) in Pune and Social (a space that blends the best of the office and the café) in Delhi, Mumbai and Bangalore.