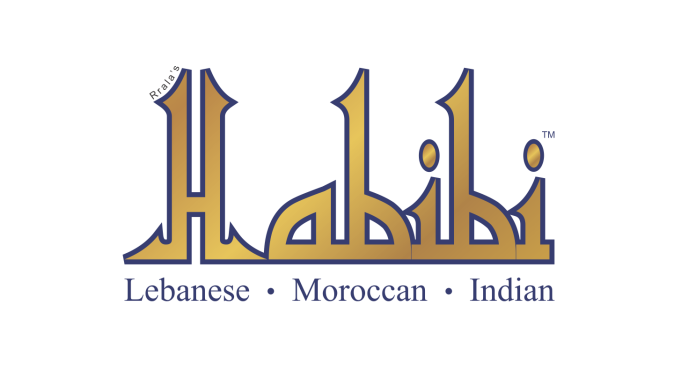 newznew (Chandigarh) : Habibi launches its first flagship dine-in restaurant in Chandigarh. This is the third dining restaurant in the country, the other two being in New Delhi. Besides the Fine Dine restaurants, Habibi also has five fast food outlets called Habibi Express, also in the capital city. With the overwhelming response & success Habibi has garnered ove a oeriod of time, expansion across the country is now planned starting with this very location in Chandigarh. Roll outs will be in both formats- Fine Dine & Quick Service Restaurants.
Habibi is extremely popular & known for its authentic interpretation of Lebanese, Moroccan & Indian specialties brought together by Chefs and Consultants of International repute. The  restaurant will be focusing on popularizing Mediterranean and Indian cuisine in a new avatar called "Mediterr-asian", a first of its kind palate in the country. A few of the signature specialties are Hummus, Beiruty, Fattoush Salad, Falafel, Fatayer, Manakish (Arabic Pizza), Shawarma, Arabic Desserts like Mohalabiya etc and Asian cuisines such as Raan-Shandaar, Khasta Meat Ki Tikki, Malai Broccoli to satiate the palate of guests relishing frontier cuisine.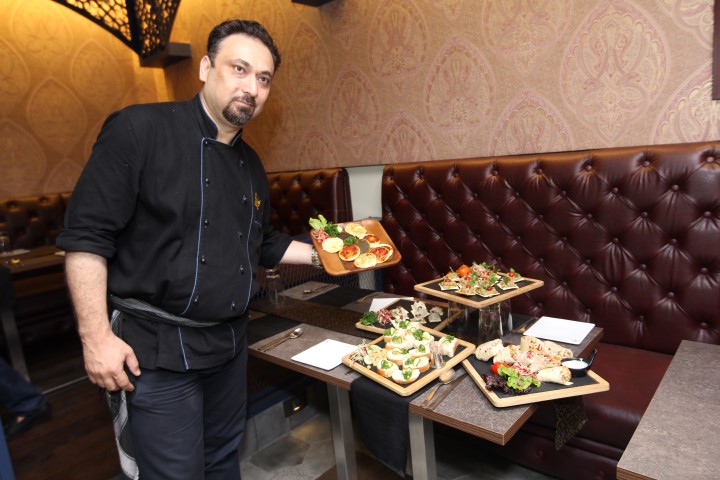 Habibi , with its unmatched décor and significant influences of the Arabic architecture brings to the city not only authentic  Mediterr-asian cuisine through its extensive & an exotic menu, but also a venue that will be laced with great entertainment through live acts & vibrant Arabic and Folk performances multiple times in a month, by artists flown in from exotic locations of India & abroad which will have the gourmands enjoy unmatched hospitality & experience.
Speaking at the launch, Mr Rajan Madhu, President, Arabian Hospitality Pvt Ltd said, "We are delighted to launch the first of its kind Mediterr-asian cuisine diner, that will also serve Indian cuisine to satiate both International & regional flavours to the gourmand's of this lovely city. Our excellently crafted authentic Mediterranean menu is well put together by a team of International Chefs that will make our discerning guests asking for more!
The best-in-class experience at Habibi will be further enhanced with regular entertainment of varied genres of music & dance, true to the concept of the brand.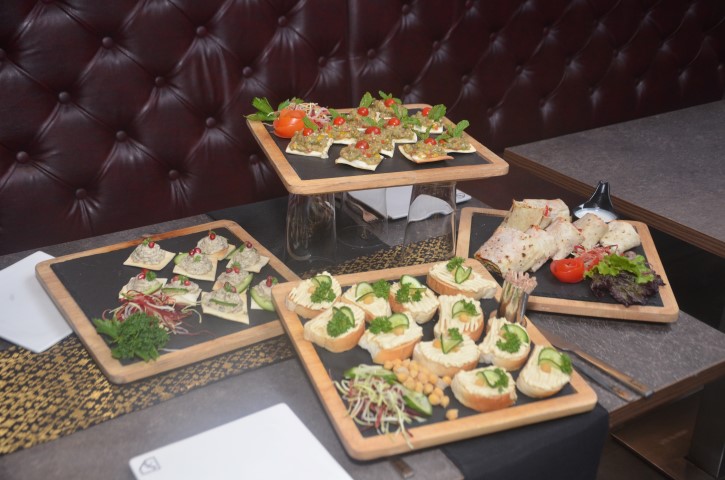 It is now our endeavour to expand and create this experience in other parts of the country with both our formats- Fine Dining & Quick Service Restaurants" in the year ahead.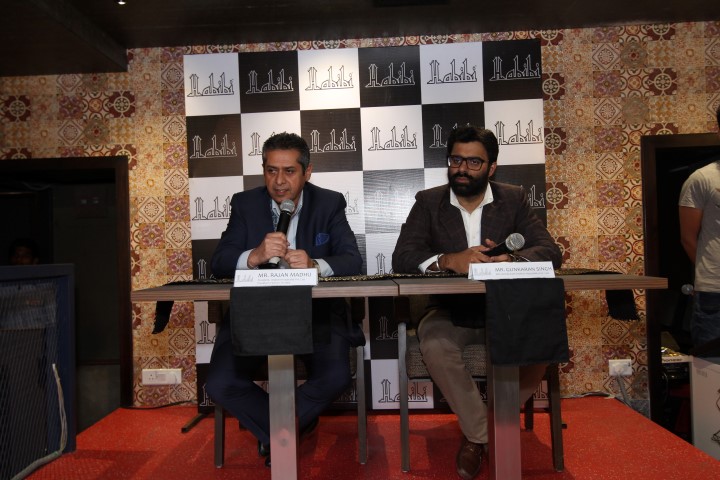 Speaking at the Launch, Mr Gunkaran Singh, MD, Rembrandt Fashion Pvt Ltd, said "Habibi is rightly placed to be the game changer for the food palette of Chandigarh. With a culinary team specially flown in from middle-east, Habibi is as authentic as it gets to dine in the streets of beirut or marrakeh. At Rembrandt Hospitality, we have been innovating a lot to bring in the international hospitality experience for the city beautiful market. Habibi has been inspired with the relative food taste of middle-east and the frontier region of the erstwhile state of Punjab. With a line-up of melodious sufi bands performing live almost every-day, this should be a holistic experience, pretty much one its kind in this region".